Hey guys, i'm new to this community. I just joined yesterday and decided to make my first post today. Hope ya'll enjoy it!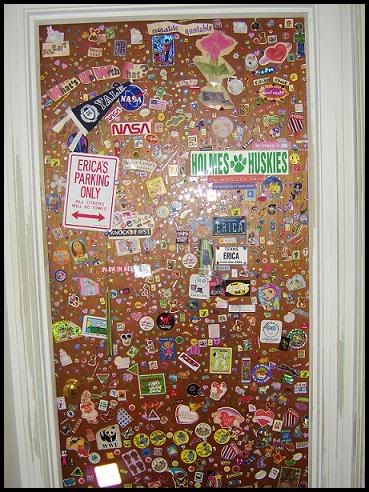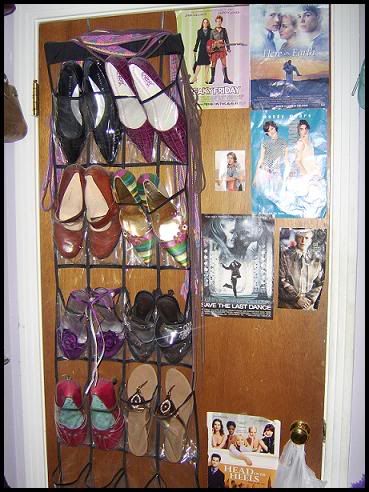 The back of my door. I love shoes.
My desk area. I just got those shelves put up a couple of days ago.
They make
my room
alot more organized.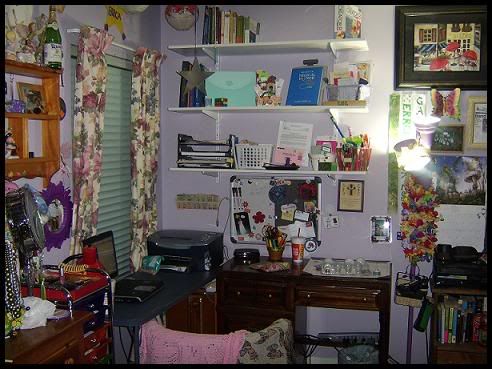 Another view.
My bed wall. Sorry it's so messy. I had nowhere to put my purses, so i just decided to
hang them on the wall :)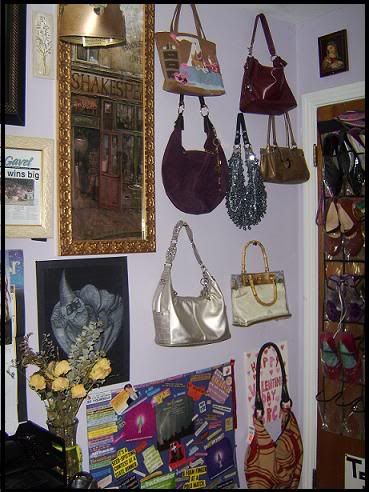 The wall behind my door. More purses and pictures.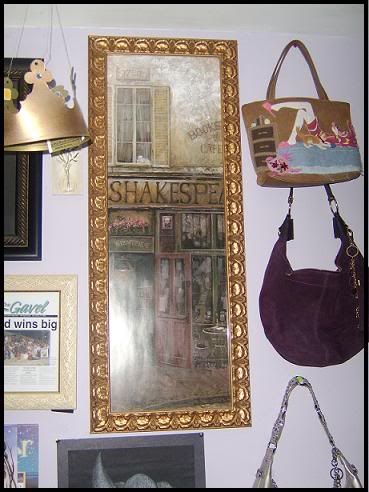 That's my favorite framed picture. I had wanted it for so long, but it was too expensive. I ended up finding it
at Mervyn's for $20 instead of $60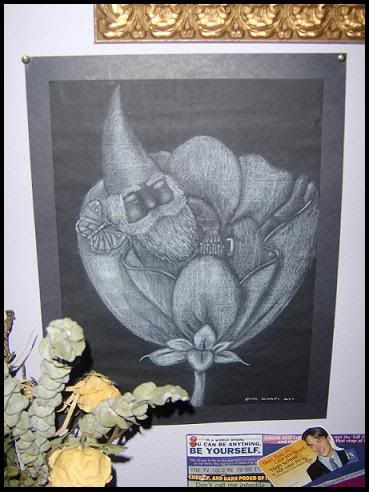 That's a drawing i did in my art class my freshman year in high school. I think it's my best.
Here's where i put my face on everyday.
This is my special shelf. Each thing that's on that top shelf means alot to me.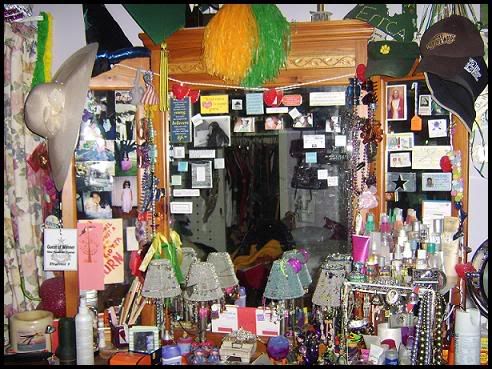 Woooo, my dresser. I have all my earrings hanging from those little tea lamp shades and
all my necklaces from that locker organizer where the perfume is. I kinda want to change that. Any suggestions?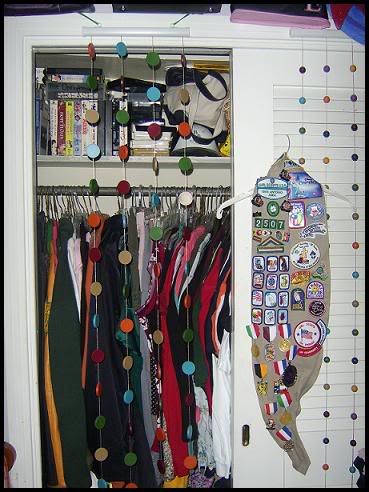 My closet. Yes i'm in Girl Scouts. BUT, i'm an assistant troop leader :)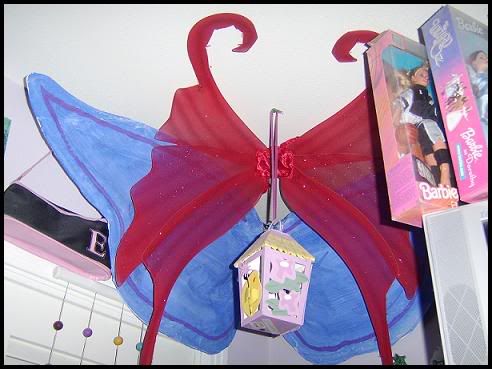 Angel and Devil wings in the corner. I love them both.
Mums from high school.
Bookshelf.
Geetar...and a dumb walgreen's paper bag. : /
And here's a view of that wall. Yes, i collect Barbies. My neighbor started giving me them for Christmas when
i was about eight. I think they'll be worth alot someday. I have everything from Spurs Barbie, to Dorothy from the Wizard of Oz, to Princess Diana in her wedding dress. :)
And that just about does it.
Thanks for viewing!