my name is jillian. ive got a small garden of potted flowers and herbs and a tomato and jalapeno plant.
maybe some of you smart folks could play diagnosis my plant's problems.
ive got two potted Hydrangea. i bought them back in late march, they were doing fine, then went out of town for two weeks, left the watering to family, came back and now they look like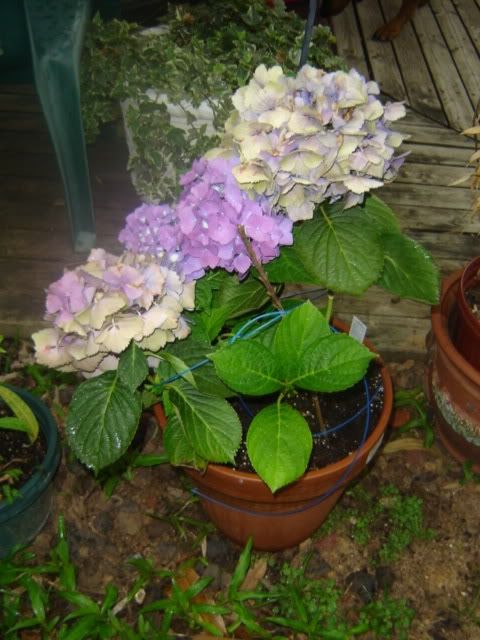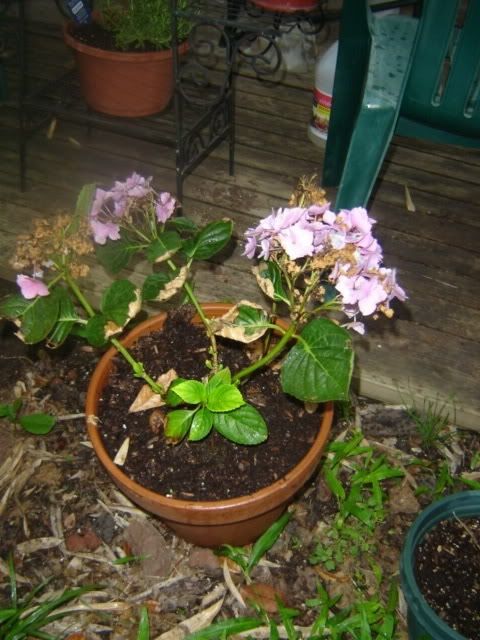 they were in a eastern facing spot that i think got too much sun. they have been moved to another east facing spot but its more shaded and gets less time in full sun. also, since returning the plant in the second picture has gotten more new leave growth but the flowers are almost completely gone. the plant in the first picture, the flowers on the outside have gotten more faded but are still attached. yesterday i fed them with aluminum sulfate which should bring out blue colour. im in texas and we have had an incredibly mild spring (winter never even showed up this year). this is my first year with this many plants and im just wondering if the hydras are lost causes.