Hello! This is my first post here after being a lurker for some weeks

♥


My name is Johanna and I'm an 18-years-old girl from Germany.
I have a huge interest in Japan; next to culture and language, to their awesome pop business.
I have a thing for interior design and consider my room (better, my shelves) as too full.
But I have a hard time saying good bye to the things in them =/

Well, here we go!



Welcome to my room!

♥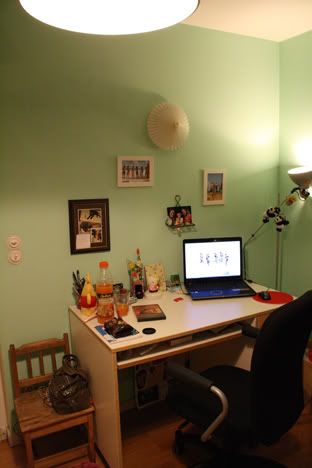 My never tidy desk. I wished I could keep it clean but well... seems impossible! *laughs*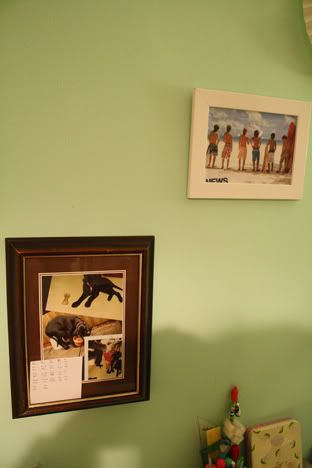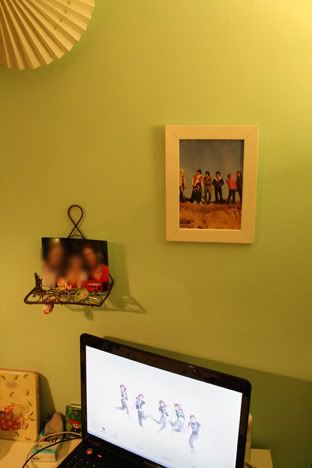 Details of the pictures. The first shows my family's old dog who died several years ago and my school timetable is attached to it.
The upper one shows one of my favorite groups, a japanese boyband called NEWS. It doesn't show all the members but it shows half nakidz pretty guys :D! That's enough for me

♥

Then there's this metal thing with a picture of three of my best friends and small souvenirs I got from friends. The last picture shows my other favorite group, another japanese boyband. They are seriously awesome, though. They dress up as super heroes during their concerts and talk about friendship and love and save their really young background dancers from the a bit older evil background dancers. Entertaining, I say!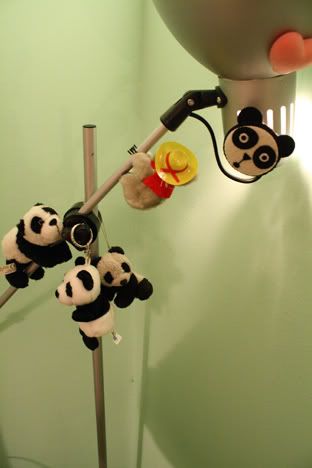 Small panda collection plus a koala bear I got from my stepfather. I love this lamp, indirect light mmmh♥

Now to my colorful, disorganized shelves! :D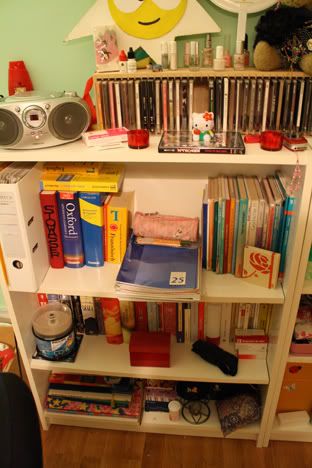 CD-player, CDs, make-up, books, school stuff etc.
Most of the really colorful things on them are connected with the second band mentioned above (the super heroes ones!)
The collage in the 2nd panel in the 2nd shelf was a present from one of my best friends. It pretty much shows the history of our friendship and hair color changes :D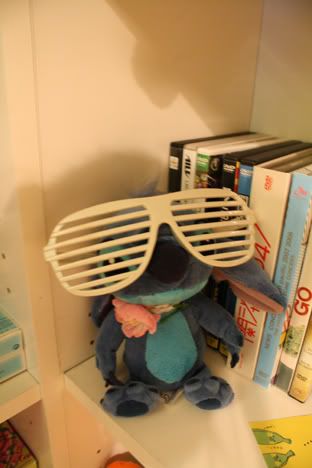 Third self, actually called the "fandom shelf" *laughs*
The first panel is quite dominated by the super hero group (concert DVDs, photobook, bag, magazines), but there's also Stitch, a present from a friend, taking care of my pair of shutter glasses (present from my sister because my favorite japanese boyband member wore them in a photoshooting. Oh, obsession =/ )



My lovely plant! It's called "pachi" because it's a "pachira aquaticus".
It's fantastic and tall, actually as tall as I am. Which is not much =/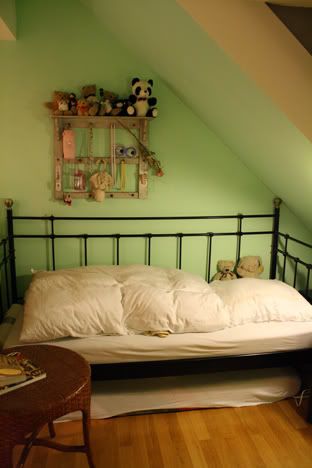 My bed and my accessory-shelf.



My "night table", an un-used drawer.
The left plant was dried on purpose while I try my best to keep the left one alive. It's one of my favorite flowers but totally doesn't want to bloom at the moment =/
The golden, sparkling maneki neko was a present from my half-sister. The christmas card is from a lj friend from italy

♥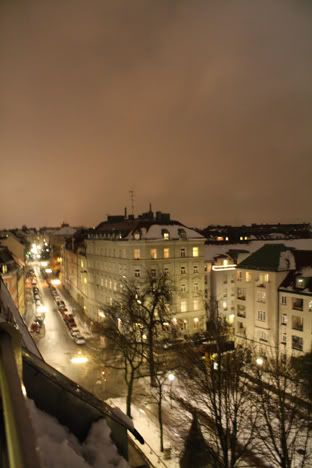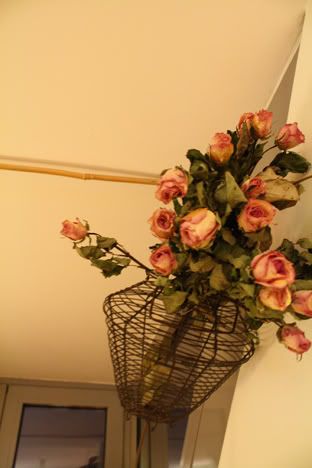 View outside my window, which is next to the blue drawer, and my collection of roses next to the window.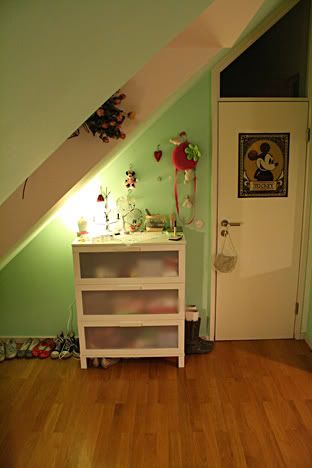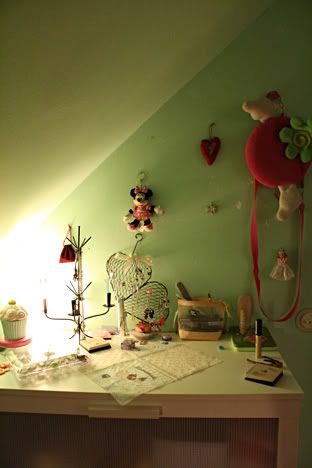 My drawer, on the opposite of my bed. My other accessories and make-up are on it~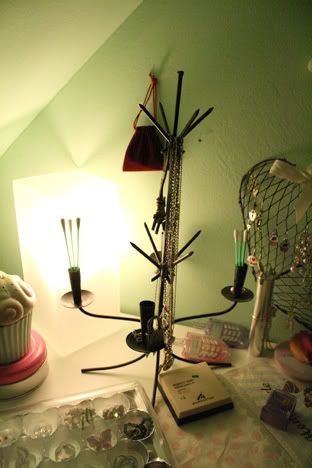 Details! I like to use things in another usage as of what they are usually for, like for example this old candle holder and this napkin.
As well as this plastic box with my rings in it. It used to be a candy boy (I don't know how known "Ferrero Garden" are outside Germany.)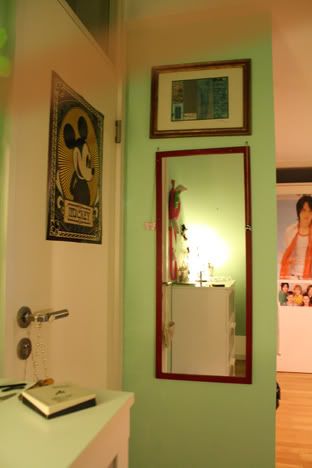 The mirror and a picture made by my father. It was a present for my birthday several years ago

♥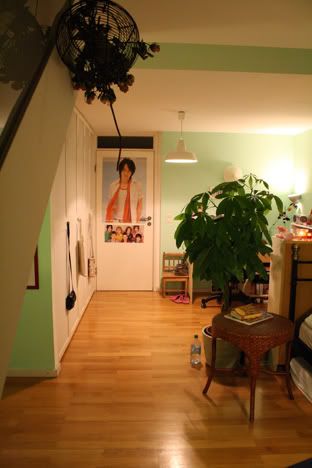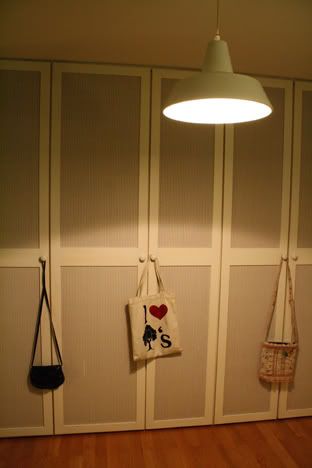 View from my window "in" the room.
The huge poster on my door shows my favorite member (same guy as on the christmas card) and his group (again the super heroes) is on the smaller one beneath.

Second photo shows my wardrobe (most of it is used for sheets and suitcases) and the bags I use most of the time. The 1st for going out, the 2nd one for school (2€ @ H&M! I love cheap things

♥

) and the 3rd for meeting friends :3


So, that's it!
In case I made you interested in the japanese super heroes, they are called Kanjani8 ; 3



Thanks a lot for looking!
Some ideas on things I could add to me room are very welcome, I love to change my room a lot

♥


byebye =3