yeay. im so excited about this upcoming spring. im going to make my front yard so pretty.
im in north texas - zone 8. im like blue/purple flowers and anything native/drought hardy.
the front yard as a whole. this is south facing. the house is west facing with a large, either soapberry or chinese pistache in the northwest corner - over on the right side of the picture. that evergreen in the middle of the yard? wth? i havent the slightest idea what the previous owner was smoking when they put that in. im going to move it but i dont know if im going to keep it. all the privots are Burning Bush - Emerald Gaiety - or at least i think, that's what it looks like when i try looking online.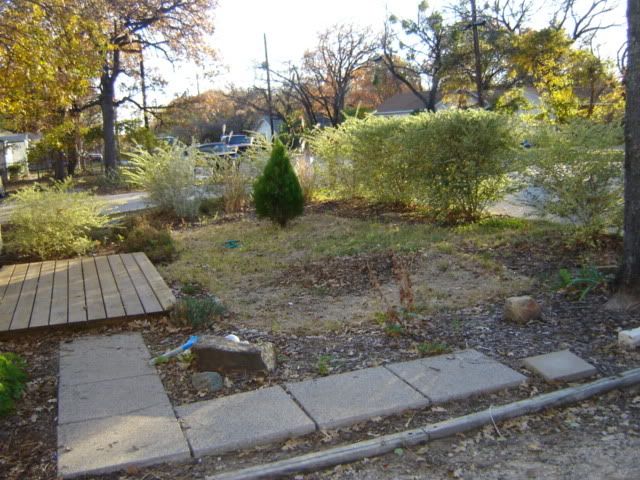 im thinking of throwing down some datura seeds right here. it would get some sun later in the day in the summer but would be mostly shaded and it would make lovely ground cover.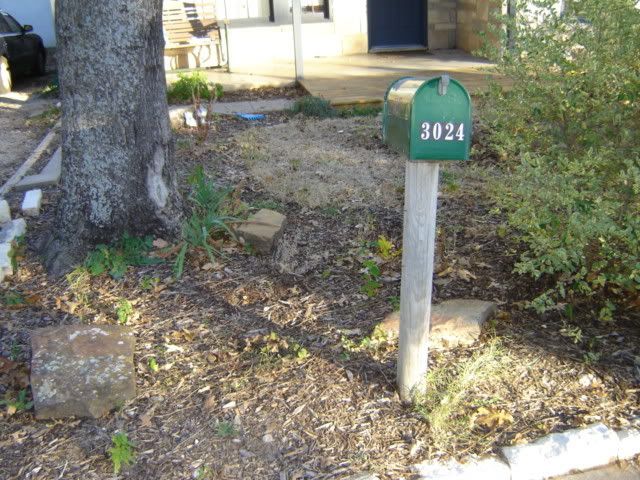 that back flower bed is citronella that i transplanted earlier and it doing very well. im hoping to eventually get it all over the bed.
im not sure about the front bed. this bed will be partially shaded come spring/summer as the tree is right over it and the sun travels pretty much at a 90degree angle. going left to right from the frog - there looks like she tried planting coladeums and strawberries but even in the autumn sun, the strawberries got burnt out. then there's that carnation looking plant, i might keep it because i like purple, and some evergreen ground cover thing.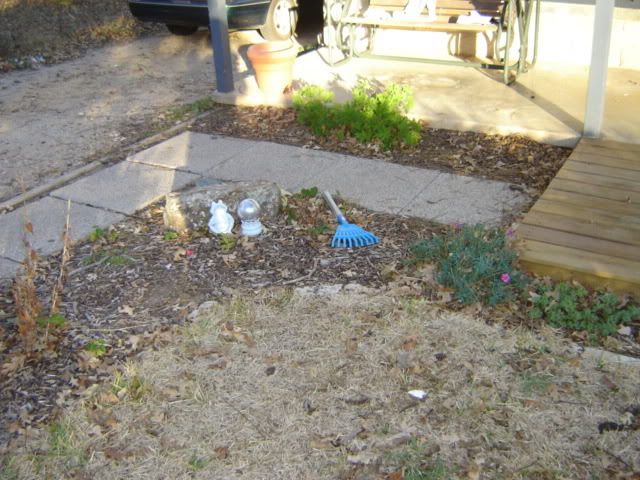 facing north. again this will be mostly shaded. im not sure that that plant in the middle is. when we looked at the house in september, it had one blue-ish star-shaped flower. it was really pretty. wouldnt mind keeping it.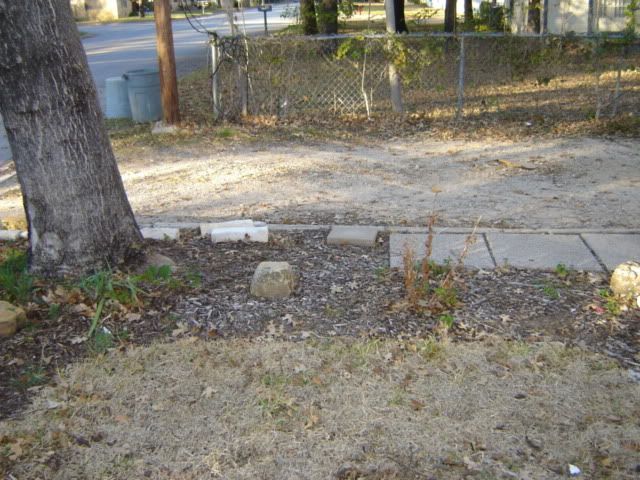 there is some plant growing right behind the burning bush. i dont remember seeing any flowers when we first looked at it. it kinda looks like sage or catnip but doesnt really have a smell. im assuming it's some sort of perennial. again, right under the tree so this will be shaded with very minimal sun.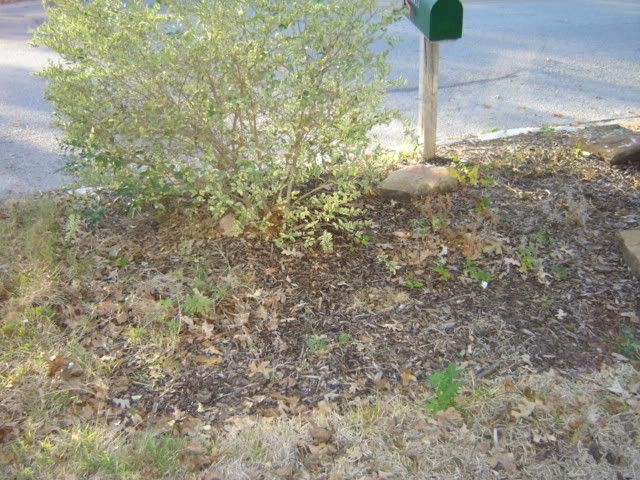 the west facing bed. im really clueless here. after trimming the BB back i found two periwinkles - meh. this will get plenty of sun during the morning and midday. but will be shaded for the rest of the evening and during the hottest part of the day.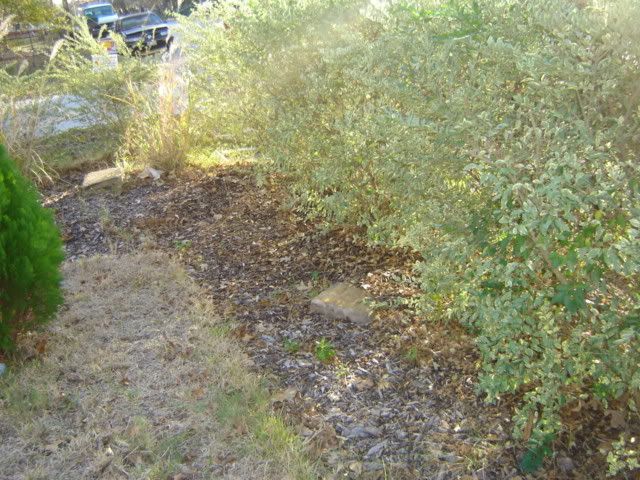 this is the south facing bed. it's got a ton going on but im not sure it's working.
from left to right, starting in back.
a large texas sage. a small rosemary doing well but being crowded out by the sage. two unknown grasses.
a smaller texas sage. some plant that doesnt seem to be doing well. another plant that got burnt out. im going to need to get my other pictures i have close up.
this will get tons and tons and tons of sun as it's got nothing shading it.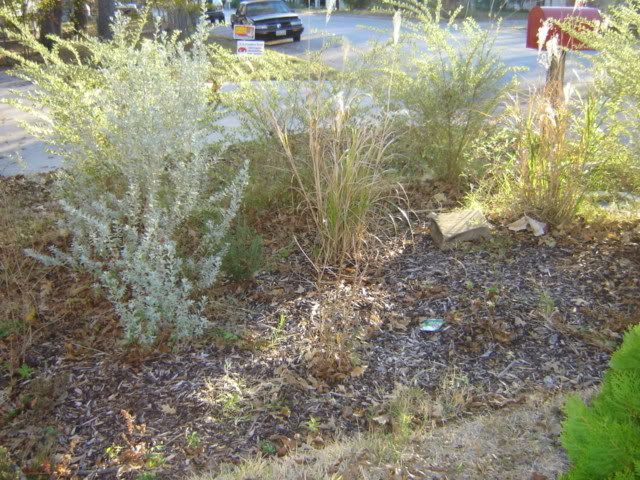 two small BBs and a butterfly bush in back.
three mums in front alternated with an evergreen ground cover. im not a fan of mums so i want to get rid of them. i also want to get rid of the BB and would really like to make this plot a butterfly garden - you cant really see it. it's going into hibernation. this, like the previous picture will get tons of sun.