I have come to the realization that my bedroom is
lame
. My walls are a light, almost white, yellow and all my furniture is black/white/silver. I'm a very colorful person and need help with ideas to give it some of my
personality
. I'm not scared of color in the slightest; to be honest, my favorite color is rainbow. ;D So basically, painting
my room
is out of the question. I have the ability but not the time nor energy. I'm hoping to get the pop of color through a sophisticated style. The biggest pop of color would obviously be the bed, but I'm also looking for ideas for wall art/pictures and
cheap
window coverings. Here are some pictures to show you the lameness. Standing at my door. My corner desk from Ikea and my old school tv because my stupid flat screen broke.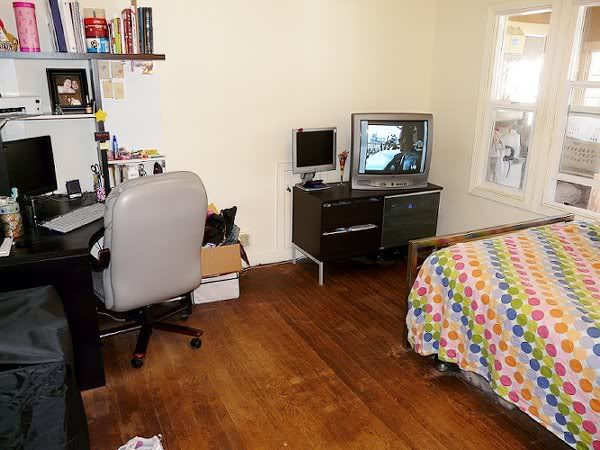 Closer picture of my desk. It's neat but sloppy. I clean it all the time but I have so much crap.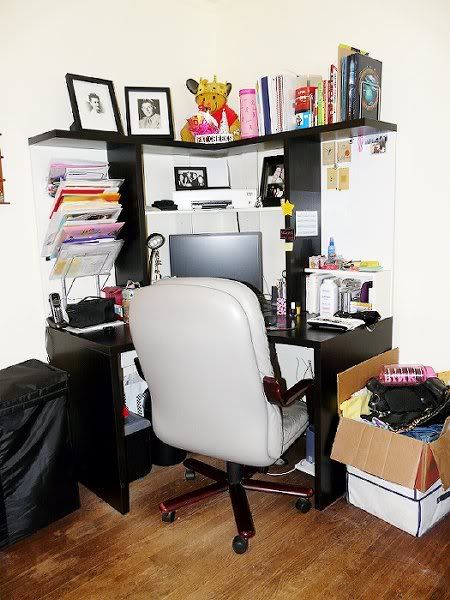 Tv stand from Ikea. Love it.
Bed. The best bedframe ever, and the most colorful thing in my room. I love those sheets but I feel like they are so
young
now.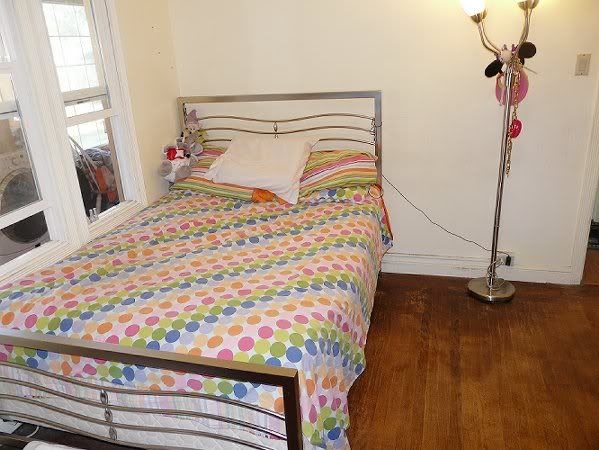 Wall that my desk and closet door is on. Picture taken from my bed. The wooden calendar has since been taken down, as well as the other stuff on the wall.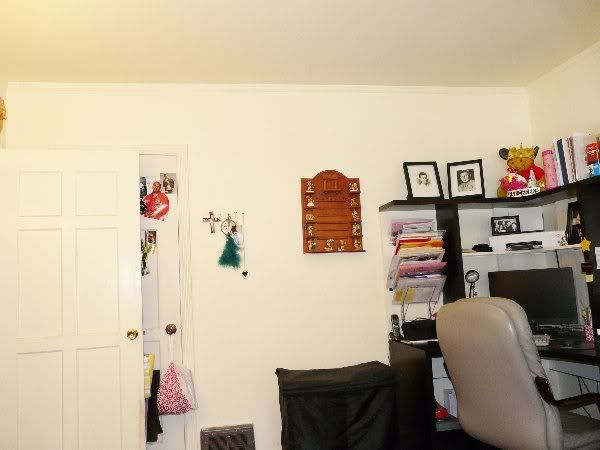 Wall that the side of my bed is on. The lovely view of..... the laundry room? Yep. I know, it's weird.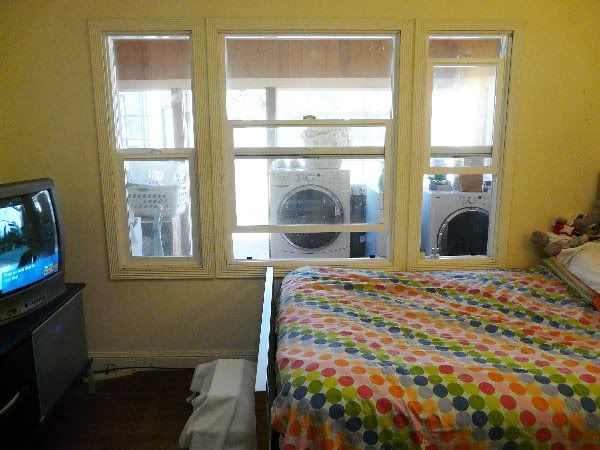 Here is the bedding that I have had my eye on for a while but don't know which way to go:
with one of the following (which one?):
or one of these?
I apologize for being all over the place, but I'm stuck at a crossroad and need some help.