Hi everyone, I'm new to this community and new to the world of growing plants. My name is Ella, I'm 18 and i live in WA, Australia. I'm trying to grow my first plants ever: sunflowers. They have been going really great but just today i noticed that some of the leaves are getting small yellow spots on them - how do i fix it?! I guess the yellow spots are some sort of sunflower disease.. But i dont know what type of disease it is, or how to fix it. I have some pictures if that helps: So hopefully you can see the yellow spots.. I have no idea what they are and im really worried that they are going to kill my sunflowers =(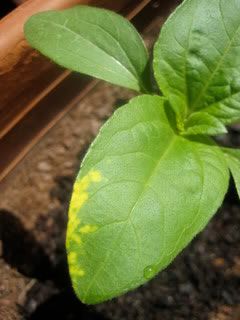 This was the first leaf/plant to get yellow spots...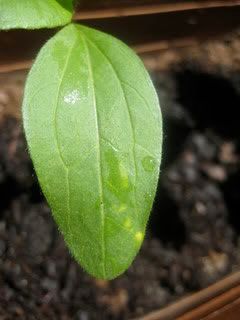 This one and the picture below are only just starting to get yellow spots.. I had to look carefully to even see the developing spots..
Whats strange is that there are two different pots, and now both pots have at least one plant with yellow spots on the leaves.. The only thing that is the same about the different pots is the water that i give to them, and there is nothing strange/added into the water.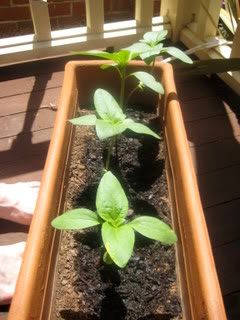 These are the pots that my sunflowers are in.. if they live long enough im going to put them in a bigger pot. Also ignore the pillows.. its windy outside so the plants are currently living on my veranda.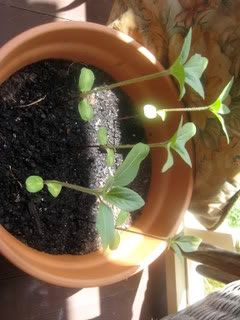 Also, i noticed one of the leaves had this on it: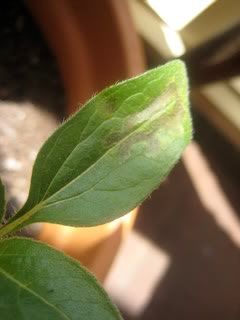 Is this another disease or is it just lack of water or something? Any advice would be greatly appreciated! Thanks heaps in advance =) Thank you