Hello! I'm looking for some help, A few minutes ago I heard a huge thud at the kitchen window and found a ruffled baby blackbird lying flat out on the patio. I picked him up and he didn't make any noise, he's just kinda breathing heavily and not moving. He also refuses to stand up on his feet, although he can do it.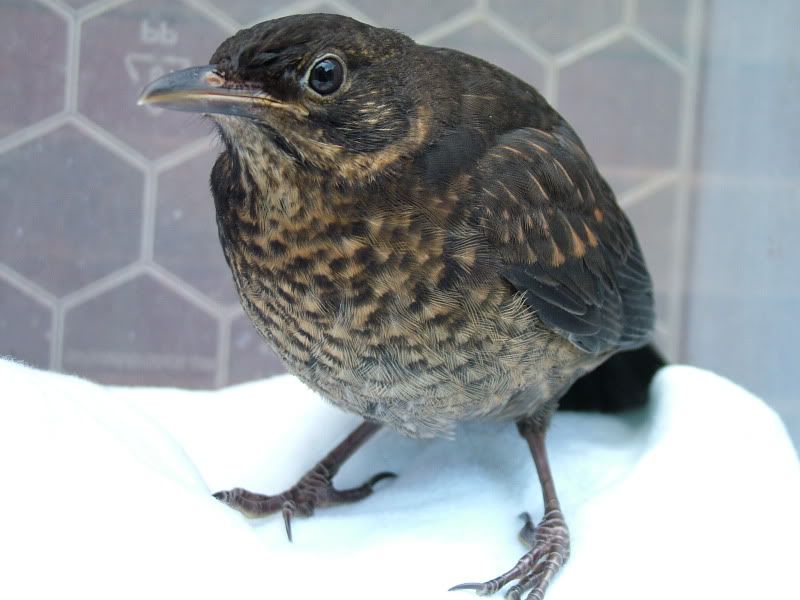 Do any other gardeners have any experience with stunned garden birds? I have him outside in a box, sitting on an old t-shirt. I suppose there isn't really much I can do, but if anyone else has dealt with this kind of thing before, I'd love to hear from you. Many thanks!
ETA: Baby blackbird survived the night, hidden behind the flowerpot. This morning his dad and sibling found him and then all flew away together, and then came back to eat some bread I'd put out. Injured blackbirds sibling then flew into the same window :/ but he was ok and flew away immediately. Good news!