Hey everyone. I'm a noob gardener, but I've had this geranium plant for about 3 years...never had a problem with it. All of a sudden, a couple weeks ago, I noticed it was losing leaves. I had a lot going on at the time so I couldn't do anything about it, but now that things have settled down I'd really like to try and save this awesome plant of mine (I really love this geranium!). Anyway, I moved about 3 months ago, but other than that, the plant has been in the same place all this time, and never a problem. In fact, about a month ago it was looking really really happy, and I was so proud of it! I don't know what to do. Here are the tops of the leaves that are affected: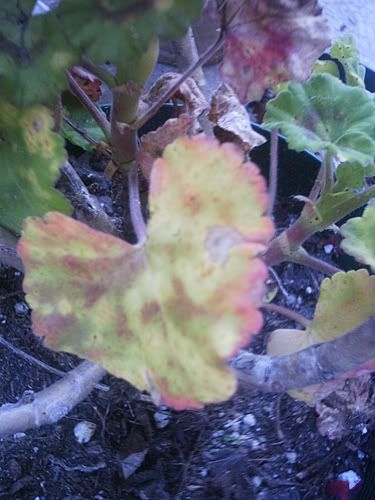 And then, I turned the leaves over, and here is what I found: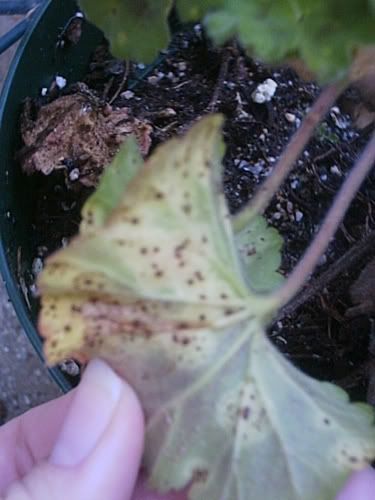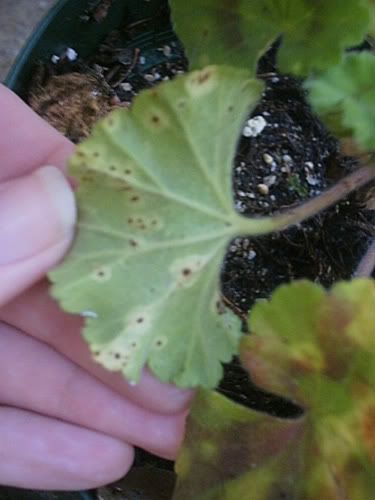 Any ideas about what this is, and how I can make my geranium happy again?? Thanks, any help is appreciated!