One of my butterfly bush plants (Buddleia davidii - Honeycomb) is doing poorly. It has an increasing amount of yellowing leaves, both on mature and new leaves, and the branches are getting woodier. I'm finding more dead wood than live. I haven't noticed any bugs on the leaves that might be causing damage. I pruned it last month and reduced its height by half, hoping to encourage new growth. But it seems to be getting worse. Should I attempt to prune it again? I've never pruned this late (I'm in zone 7/8 in TX), so I don't know if it would be okay. If I should prune, how much should I attempt? Could this be the cause of yellow leaves?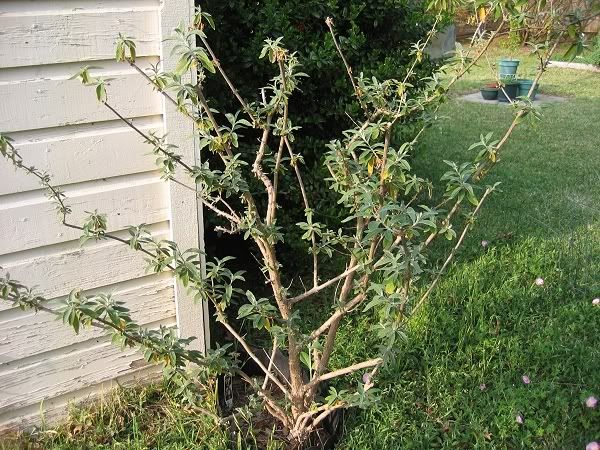 I know, it's far too spindly.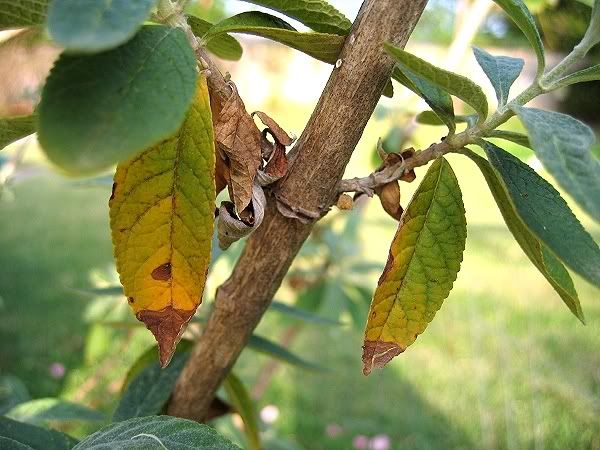 All the yellowing and dying leaves look like this. Thanks so much for any help.