Hey gang, I need some help with a few identifications and I also have a few questions on tips or suggestions from the experts.
First the identification questions. Then the help/suggestion questions.
I went to a friends house that is moving. Her yard hasn't been taken care of in awhile and it's a mass jumble of plants. I took a few that had escaped their borders!
Any idea what this is? My camera doesn't do close ups well. This was growing in mass amount in a flower bed in shade. It seems to be a bit of a vine, but it also was standing straight up when i took it. It's droppy from the move.
This one is a ground cover, has purplish flowers on it. the leaves are a really rich deep green and very shiny.
i'm wondering what the ground cover is in this one, i know the other one's are hosta's. the flowers on this are a purplish and it was growing around rocks at my friends home. is it a creeping phlox?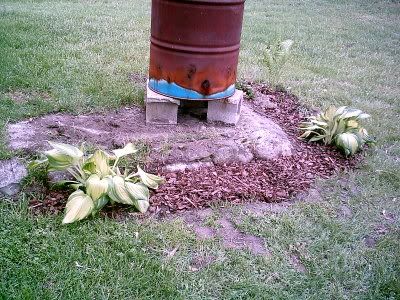 Does anyone know what kind of hosta this is? I mean the actual name.
Next I have a few questions on survival. I took some peony's...but they are looking really droopy. I got a major part of the root system, but they were a mass jumble and I had a really hard time seperating them from the ground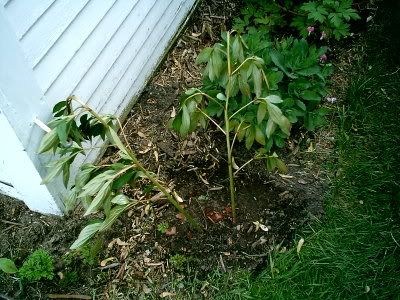 sad peony
and finally, this hosta on the left just doesn't want to thrive like the others...any idea on how to help it out?