Hello everyone! My name is Rachel and this is my home. :D Enjoy!
I love my living room, it was supposed to be only red, black and white but I was given the brown chair as a wedding present so there it is!
Movies + Video Games = Pure joy
A view from our porch on a rainy day.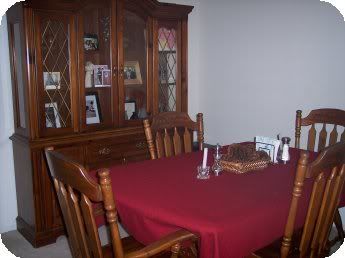 Dining room, we prefer to eat on the couch.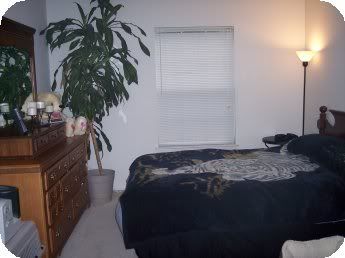 Our bedroom. It really needs a curtain but I can't decide what color to get. :(
Closer view of my husbands dresser. I just like showing off the teddy bear.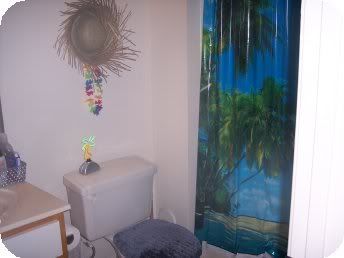 The bathroom! :D Cause I know everyone wanted to see it.