hi! my name is liz & i'm sort-of a gardener. i've had a bamboo plant for a number of months & it has done surprisingly well. last night i bought a small plant (which i have learned is a jade plant) & am very excited. i've had a large, ceramic pot that i've wanted to put something in for awhile.
bamboo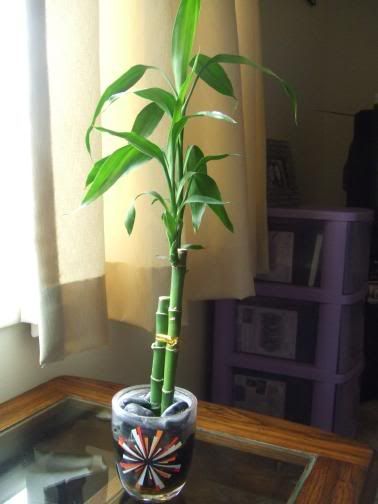 the new baby plant
it looks like it needs some care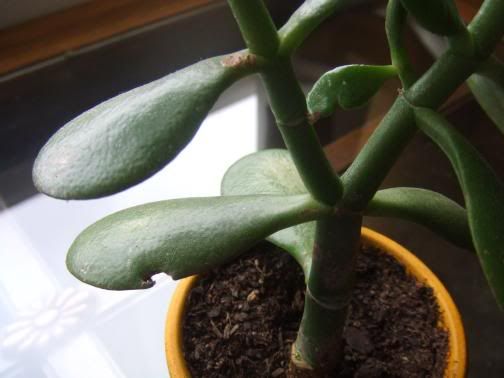 it has white spots on some leaves - not sure why!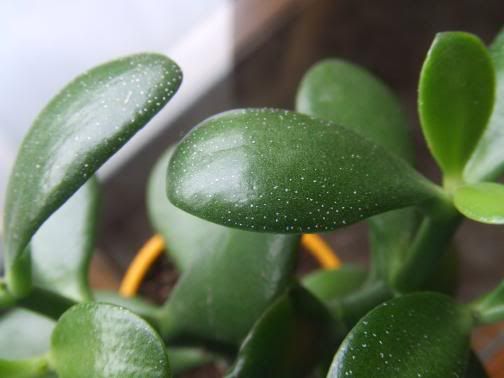 1 leaf of the bamboo does also (it gets diret sunlight)
does anyone have advice on the jade? i know it shouldn't be watered often during the winter & would like 4hrs of sunlight a day. i'm not sure if the ceramic pot would be a good choice - maybe as long as i get good draining soil? also - should i be worried about the white spots? are the white spots on the bamboo plant worrisome? also - i'm in southern/west michigan if it makes any difference! thanks for any advice & help. i'm very excited to start a houseplant collection! ♥ liz