i've been a member for a while, but never posted. my boyfriend, my daughter, and i moved into a new place last month. these pictures turned out ok...i wasn't really happy with them. i discovered it was actually really difficult to adequately 'describe' each room...since they're so small, you can't stand far enough back to get a good picture. hopefully you can get a pretty good idea of how everything looks from the pictures and descriptions. this post is pretty long...25 pictures and a lot of descriptions. don't say i didn't warn you! we'll start with the living room... this is basically what you see when you walk in the door...taking this picture, the door is on my right, and the stairs are on my left.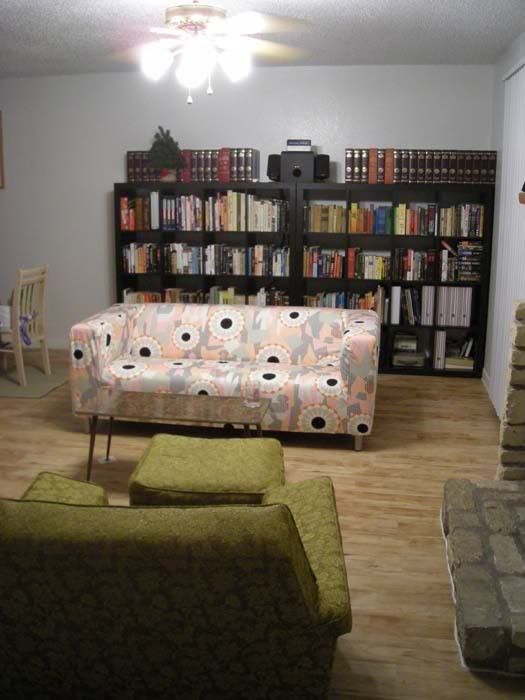 fireplace! along with my grandparent's encyclopedia set.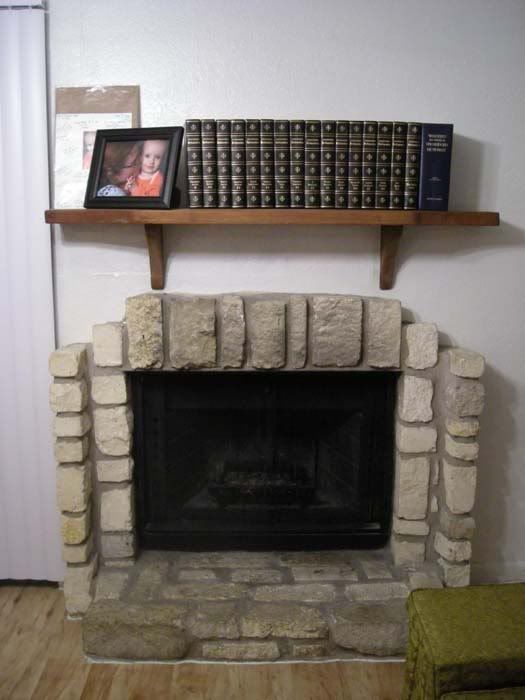 and in action...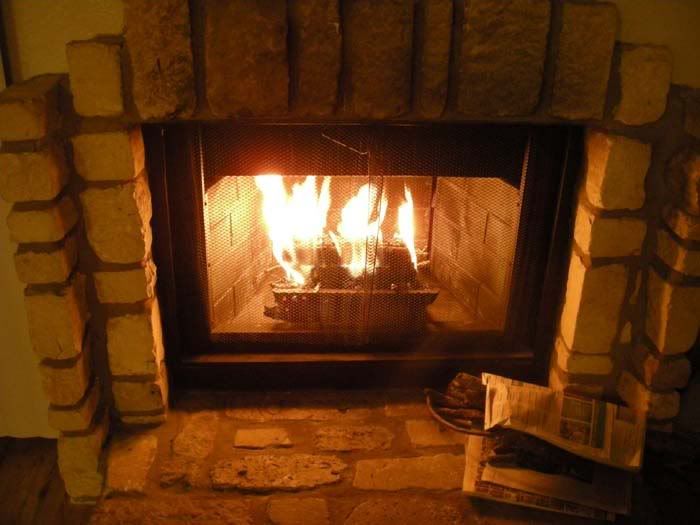 bookshelves that took me foreverr to organize. on top is our $50 collection of all the national geographic magazines from 1960 to now. in this photo, that isn't even all of them up top...we still had a bunch at the old apartment! and then our little xmas tree, and the boyfriend's squeezebox/stereo system.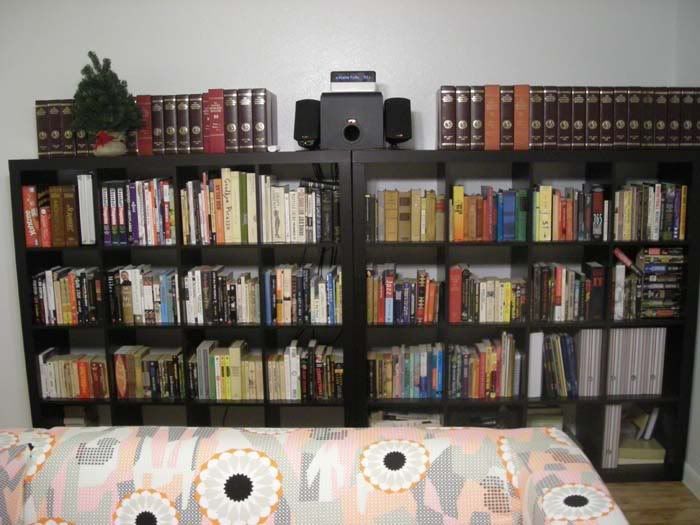 couch/coffee table close-up
our awesome chairs!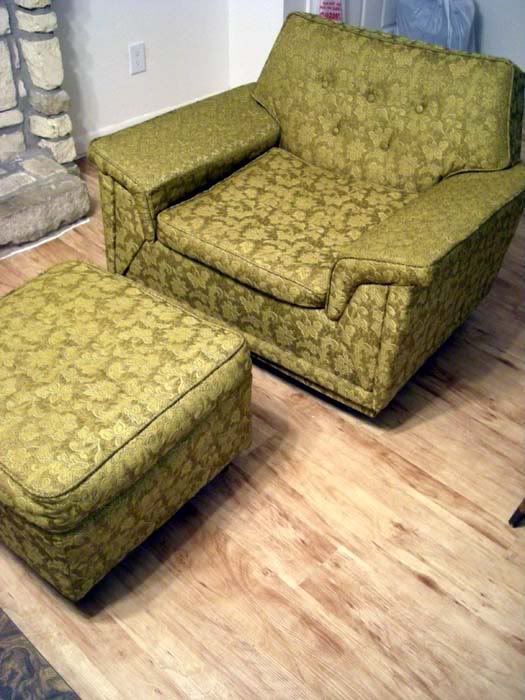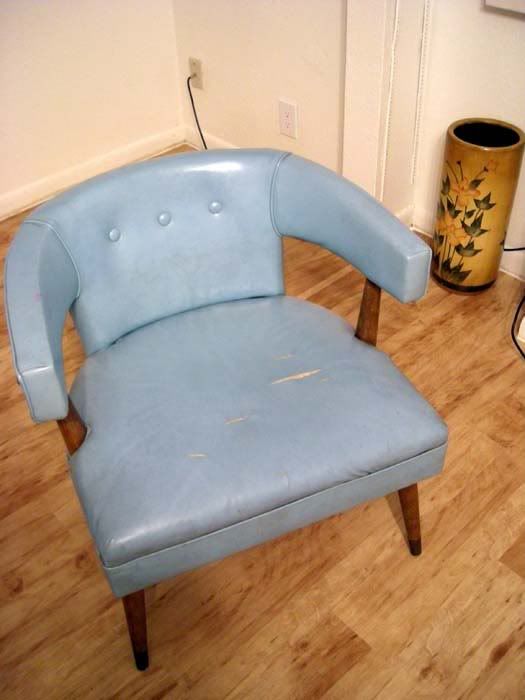 when you're facing the chairs, to the right is a built in bookshelf, and our tv, which sits under the kitchen bar sort of area. no photos of this, because the shelf above the tv has our microwave and is UGLY. anyway, this bookshelf has all of my grandparent's old cook books, as well as our keys and random stuff. next to it is an awesome picture we bought at goodwill, and you can sort of see the staircase.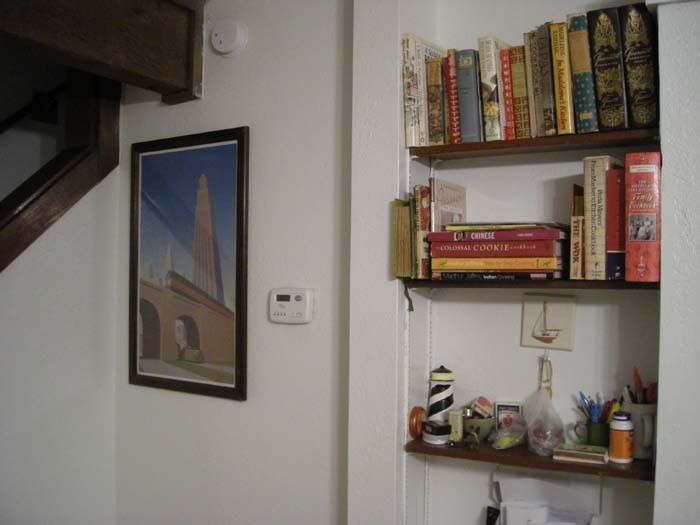 to the left of the living room is the dining room. the hutch is a family heirloom that my great-grandmother painted with flowers, and on top is a picture of my great grandfather.
to the left of the dining room is our teeny weeny kitchen. the door leads to the bathroom/laundry room, i didn't take pictures because it's boring and full of all the crap we can't fit anywhere else. to the left is the bar/window/whatever! i was talking about earlier.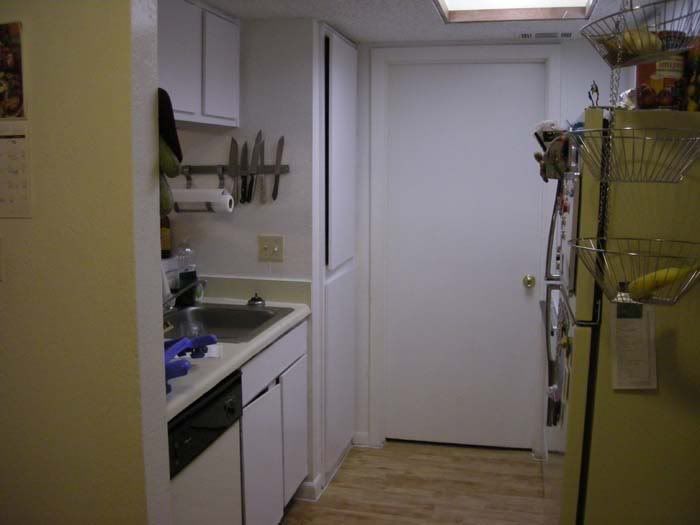 fridge!
now lets go upstairs!!
this is at the top of the stairs...my grandmother's old desk that my great-grandmother painted. and my ben shahn poster! to the right are the bedrooms, to the left is the bathroom.
bathroom, with randomly placed medicine cabinet i found at goodwill.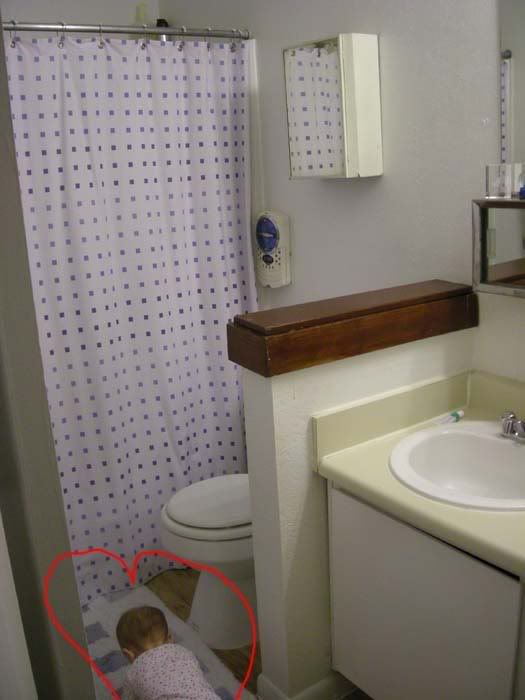 my fish and my mermaid!
and the most important things to have in the bathroom... ladies in giant martini glasses (this poster was my grandfather's, and it will hang in every bathroom i ever have until the day i die.)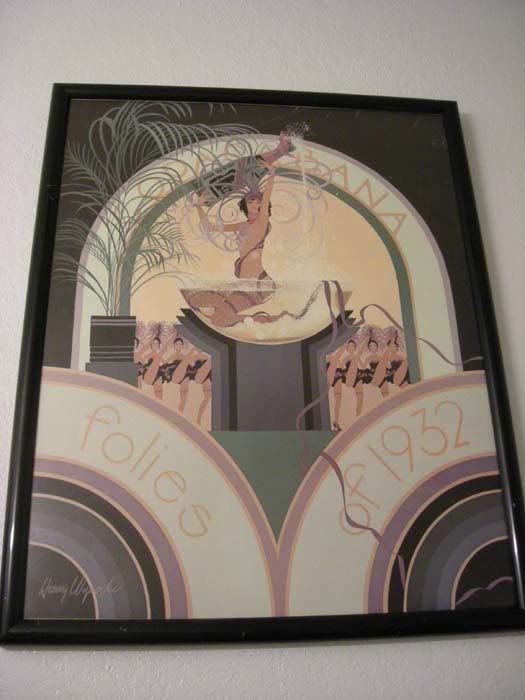 and stephen.
my daughter's room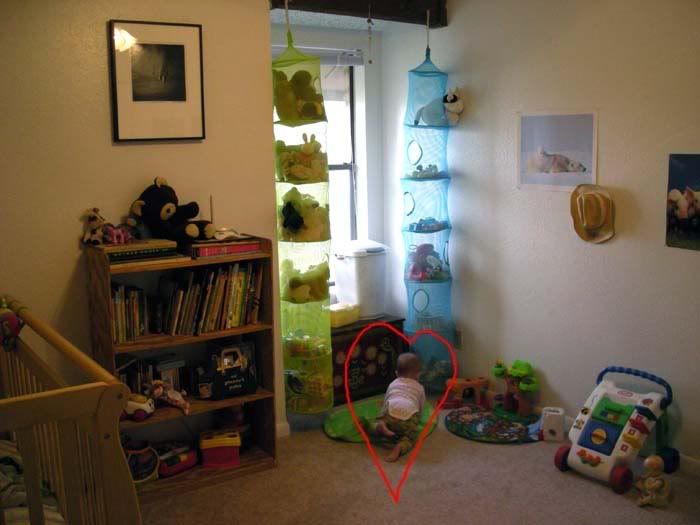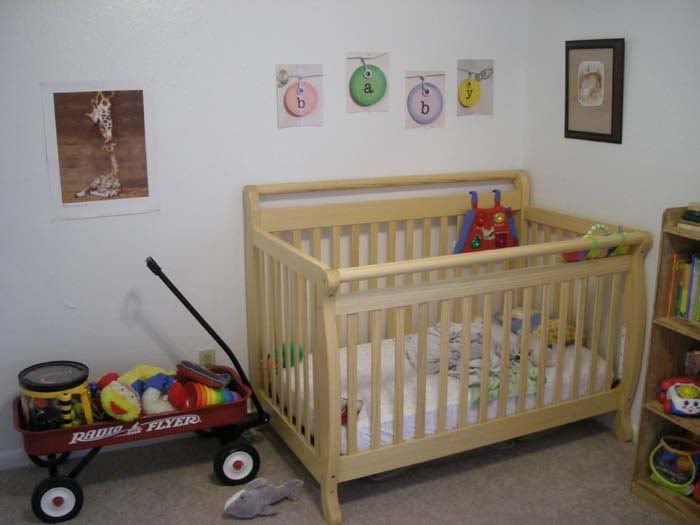 a dresser my great-grandmother painted, and the two pictures on top are ones my aunt painted when she was little. aw!
to show how high the ceilings are upstairs...i'm shorter than the closet door, and then the ceiling just goes on and on...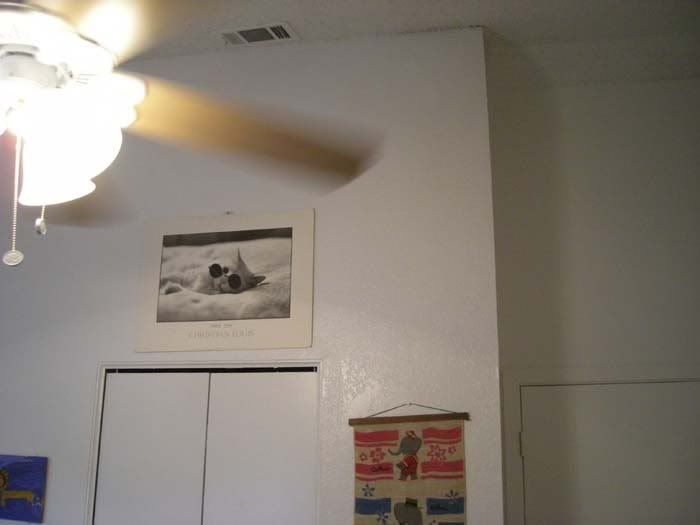 our room! i'm standing near the sink, to the right is the door, to the left is the desk, and behind me is the closet. we're going to get a bed frame soon...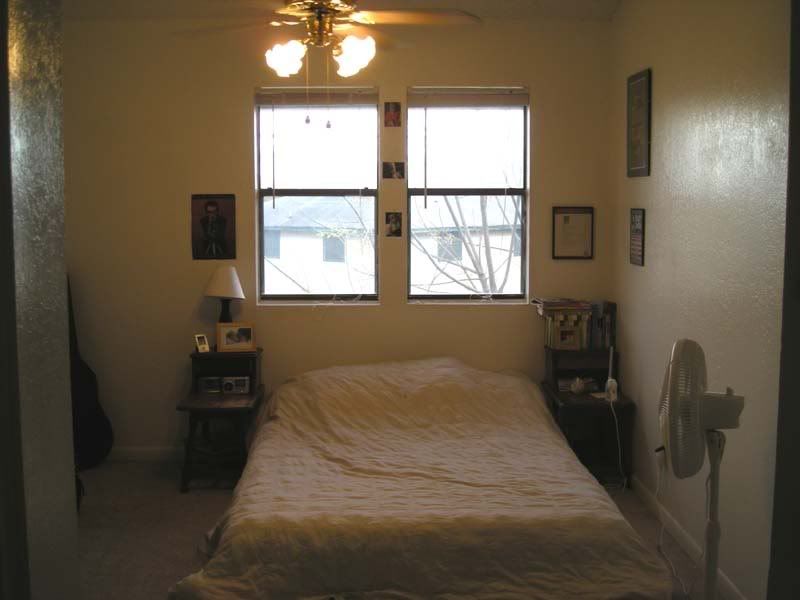 awesome cabinet/my guitar/boyfriend's bedside table.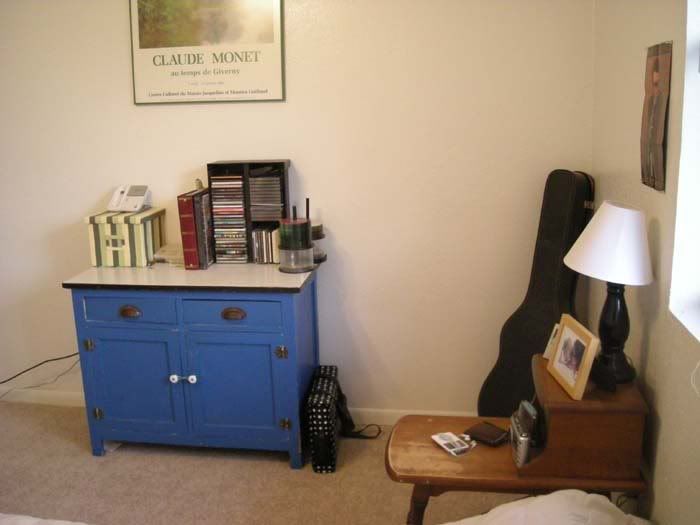 desk with our bulletin boards. and CHOCOCAT!
the sink...to the right is the closet, and to the left is a tiny bathroom that we just use as a closet, haha. and my awesome jewelry box. it was my grandmother's, she used it for doll clothes when she was little.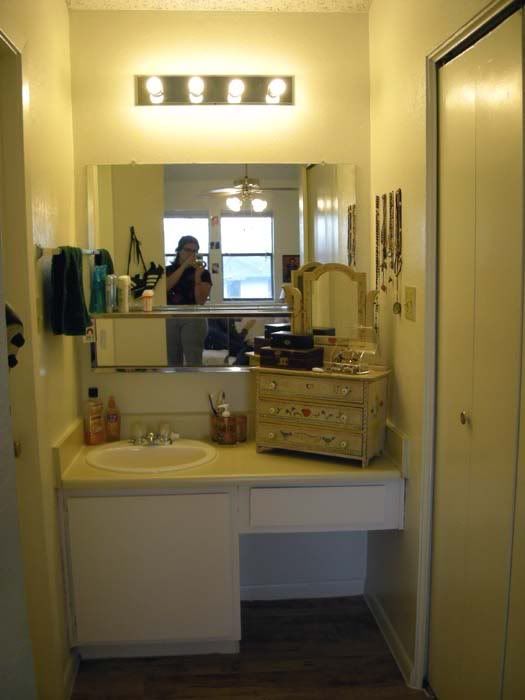 i'm thinking about doing a follow up to this post, as there were a lot of photos i forgot to take of certain things, and i am extremely anal when it comes to that sort of thing. hahaha. we have a ton of great plans for the place, hopefully it will all come together sooner rather than later. in any case, hope you all enjoyed!