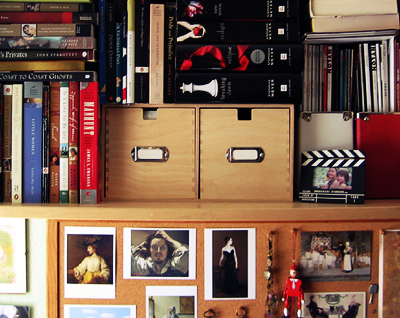 Hello, I'm Laura and I'm 20. I live in NYC and I'm a junior in college where I am majoring in history/ secondary ed. And I guess, here is my room: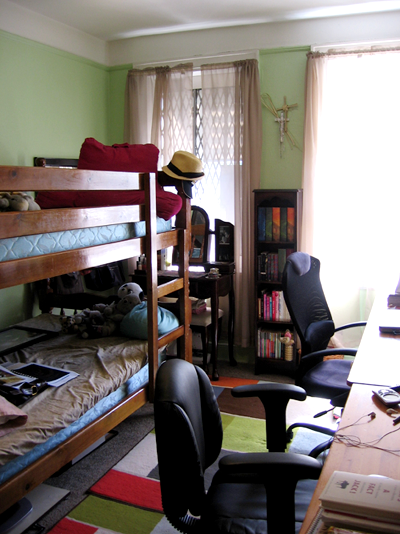 This what you see when you first come in. I share a room with my sister so I guess I should say, I heart my side of the room. ;)
My desk.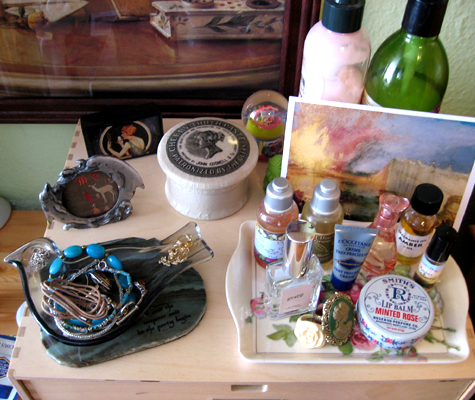 A closeup of all my knick knacks I've collected from various places.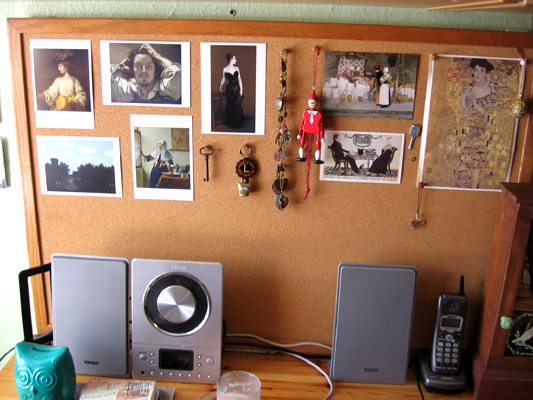 My bulletin board which is covered in pictures of paintings I've gotten from museums. To the right is my Pinocchio my friend got me from Disney World.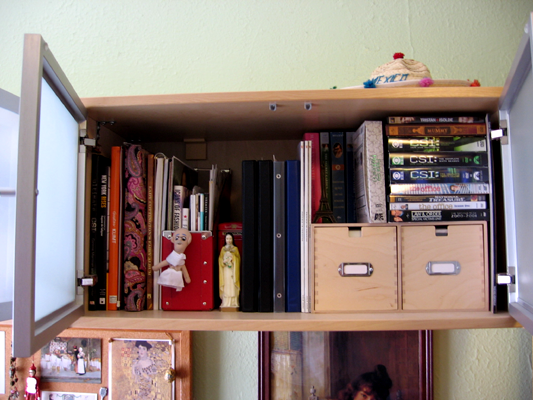 My books! My dream is to have my own library and I think my subconscious plans for it every time I buy a book when really, I have no room whatsoever for it.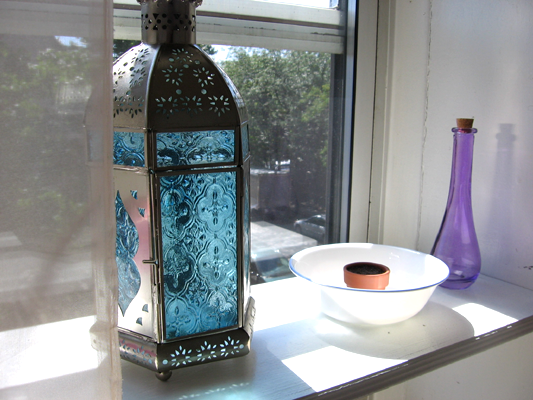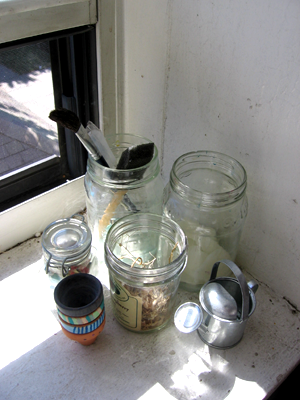 My windowsill. I planted my Joshua Tree today (that's what is in the bowl) and all those jars are for when I paint.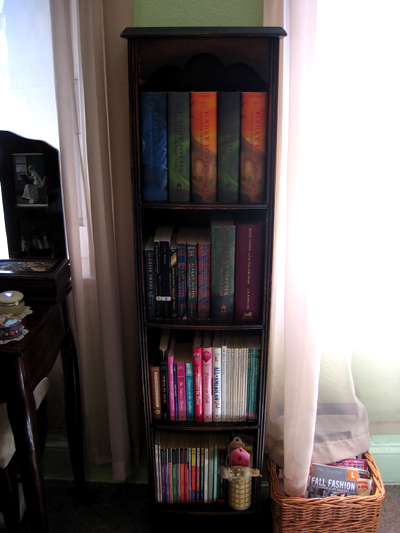 More books.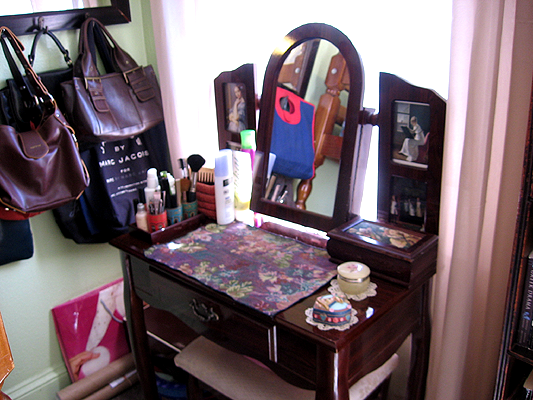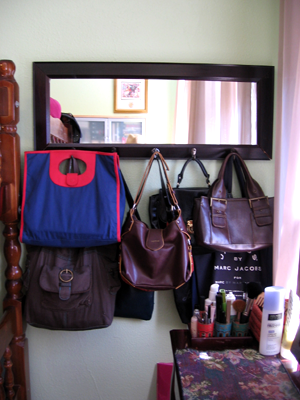 My vanity and bags my sister and I share. Keeping this area neat is a nightmare..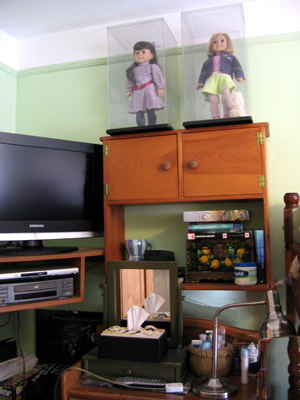 Tv, storage for school books, another mirror and our American Girl dolls. Samantha is mine. :)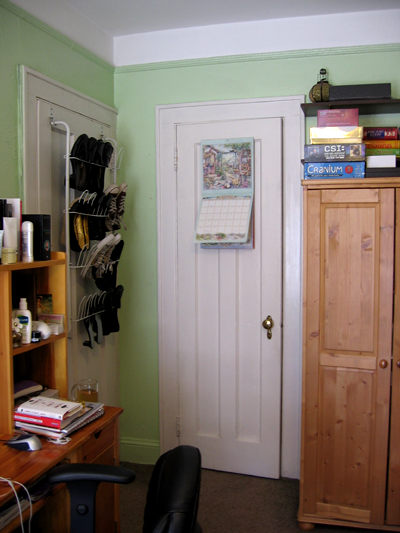 Closets, shoe rack and calender. The end!