Hi there, before I post pics of my bedroom, two questions. I'm gonna move out of the apartment I share with my sister right now and move into and an apt with my fiance as soon as I get a new job (which should be in the next three to four months). I want to get a brown couch and basically buy everything new. It's hella exciting. What I don't like is white furniture against white walls. My dilemma is that I want to get a brown couch, have a dark brown coffee table that I want to keep, want white furniture and the fiance wants brownish walls (mocca or something). Maybe you have pictures of those color combinations that I could use as inspiration or you know other cool home decoration websites or lj's that I could check out? My other question is if you have any good tips how I can keep my apt clean. I have a huge dog and it seems like all I do is clean and still it never *looks* clean. K, here's my pics. They're only a few months old.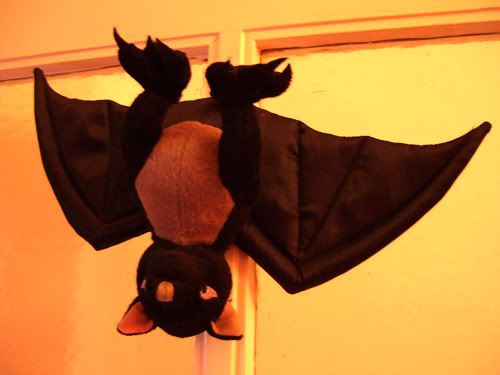 This is the little fella that's hanging on my door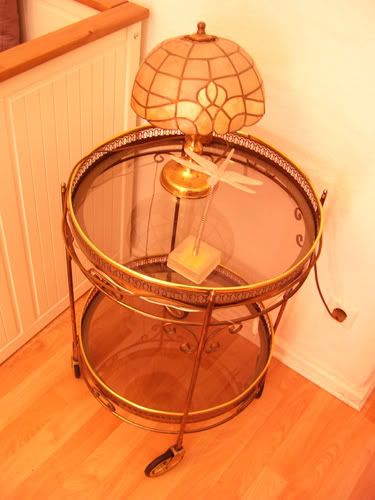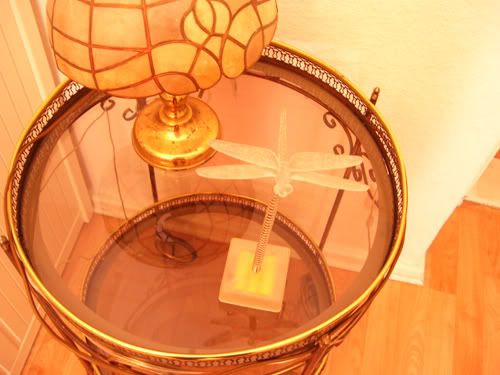 My little table with the dragonfly is the next thing you'd see, coming into my room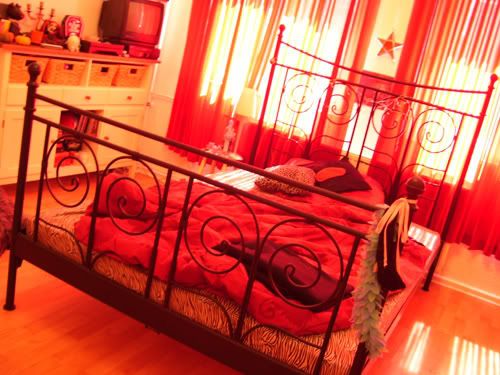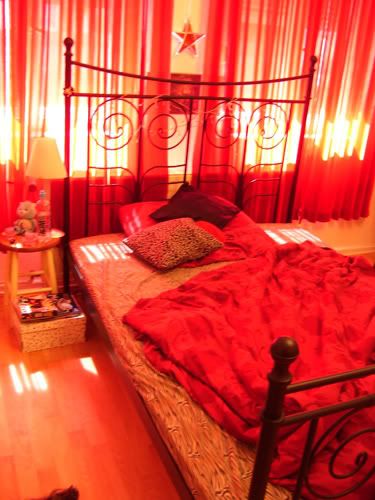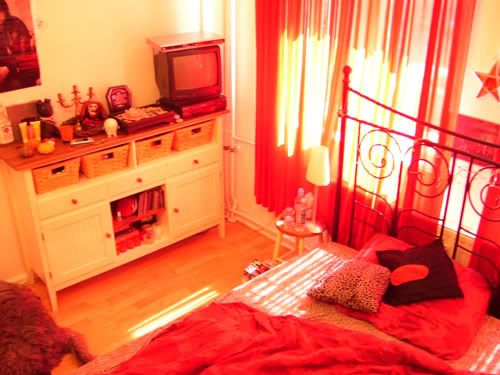 My bed where I spend most of my time and my tacky sheets. Animal prints FTW. Oh and there's a small part of my dog. <3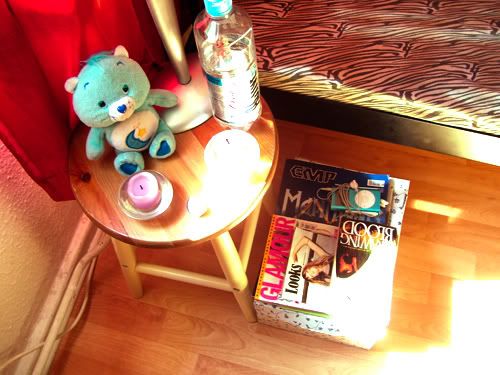 My little "nightstand" with Care Bear and candles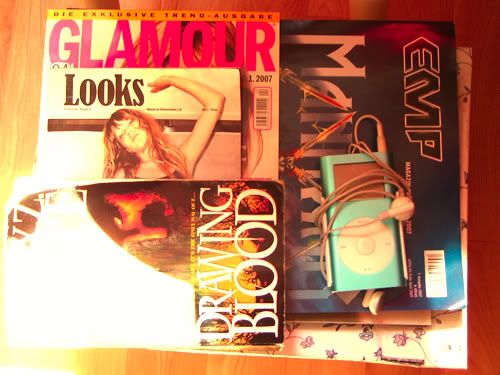 A pile of books and mags next to my bed. Here we have something about Manowar, American Apparel's "look book", Glamour and Poppy Z. Brite's "Drawing Blood"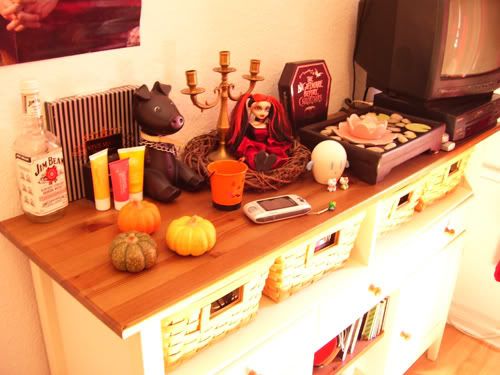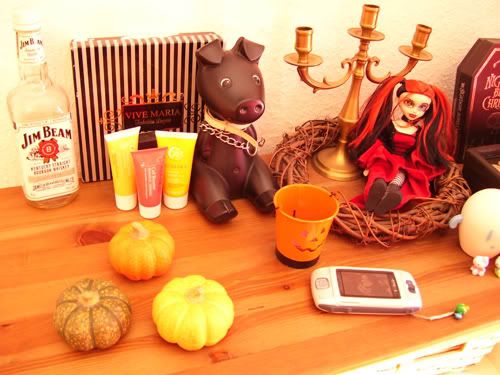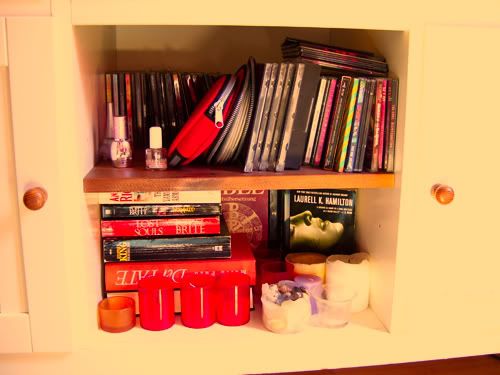 The sideboard next to my bed, what's on it and what's in it.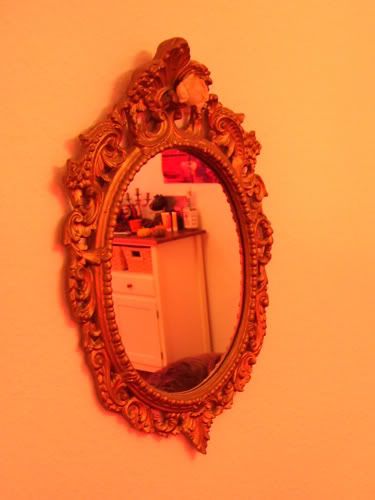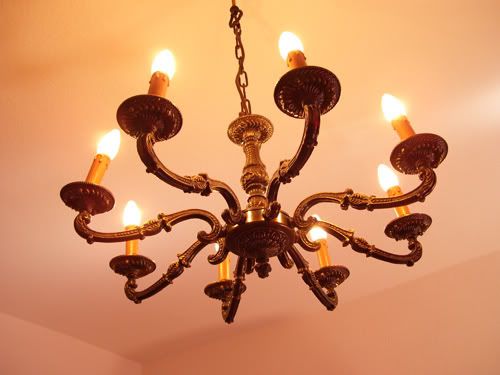 My mirror and chandelier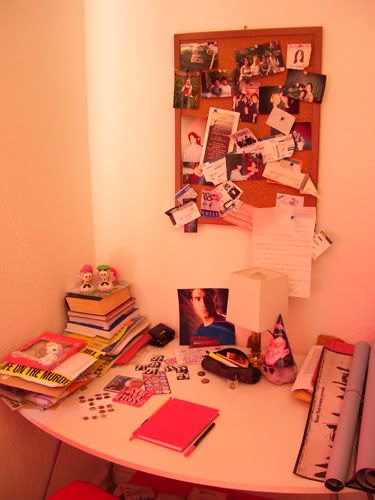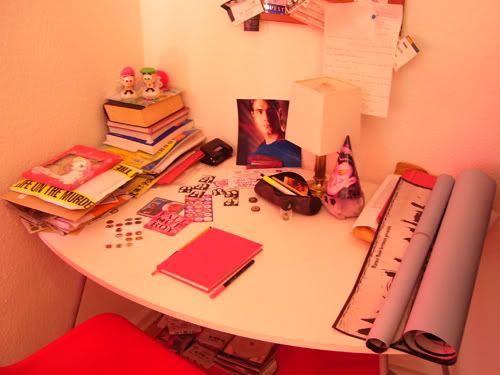 My desk obv.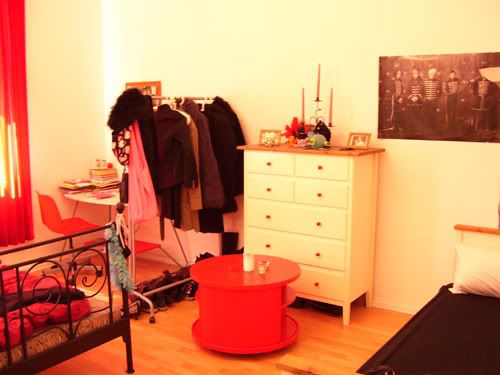 Part of my room where my desk is hidden behind the clothes rack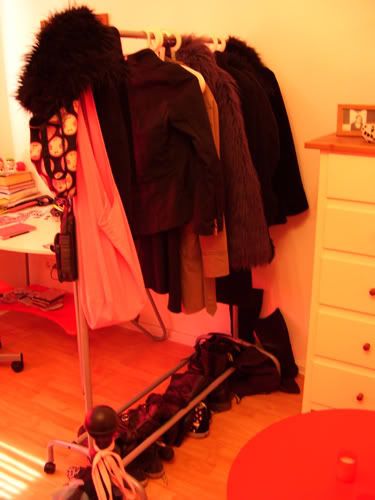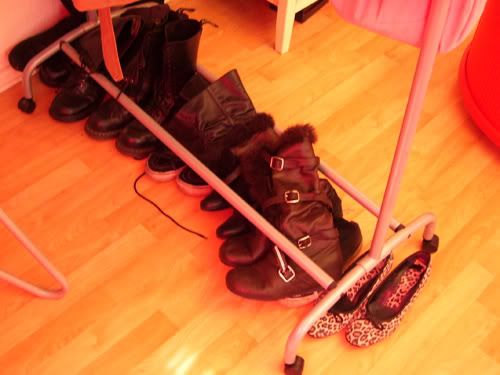 A lot of furry coats I don't wear and shoes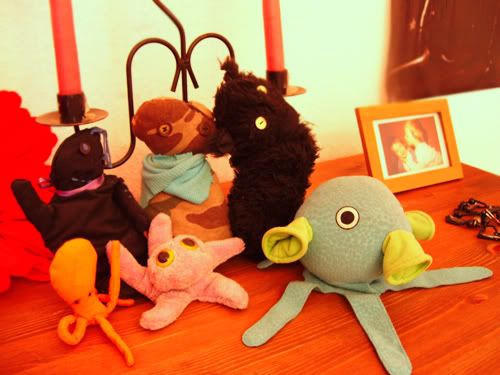 My babiezzzzz
My closet isn't pictured but it matches the rest of the furniture. Also, I have a serious Peter Pan- complex.