I've got photos!
This is the second plant I had gotten from the same person who gave me the "not a peace lily and maybe a prayer plant" plant. I finally found out that it is a star leaf begonia. I fully expected it to die after I found that out because I can't grow begonias.
This pic is on behalf of my daughter, who seems to have a greener thumb than I do. Peas, yeah!!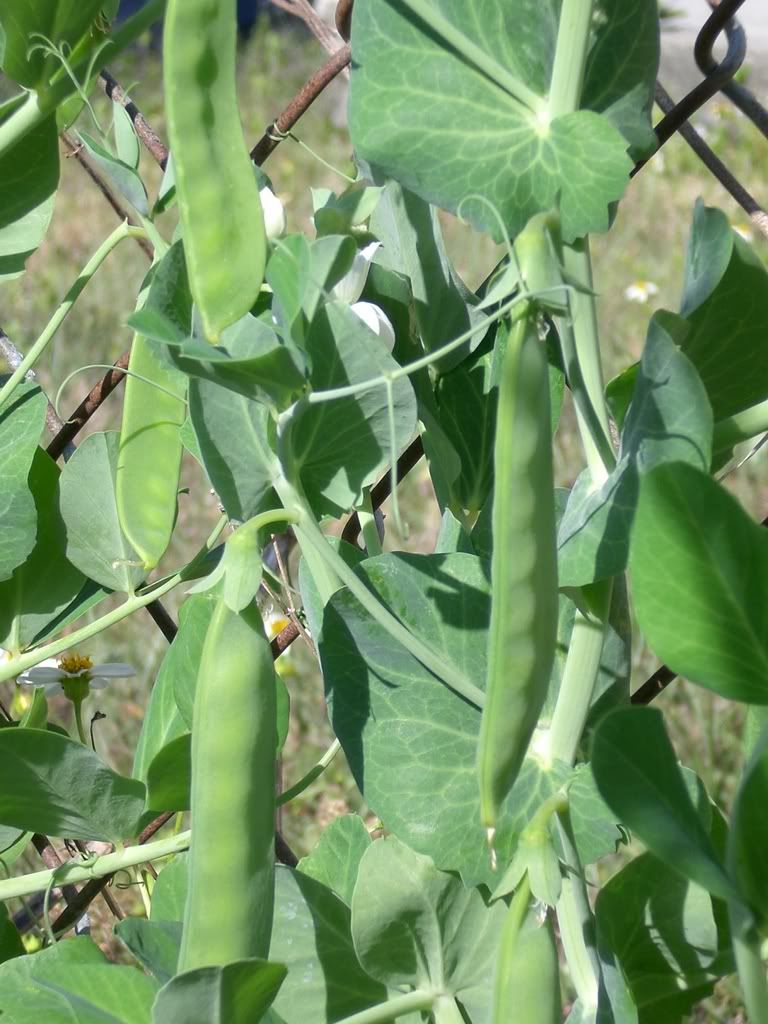 This last one is of an unexpected visitor to our garden. You can almost see the pattern he had as a baby.