Mary, Mary quite contrary... The Yucca...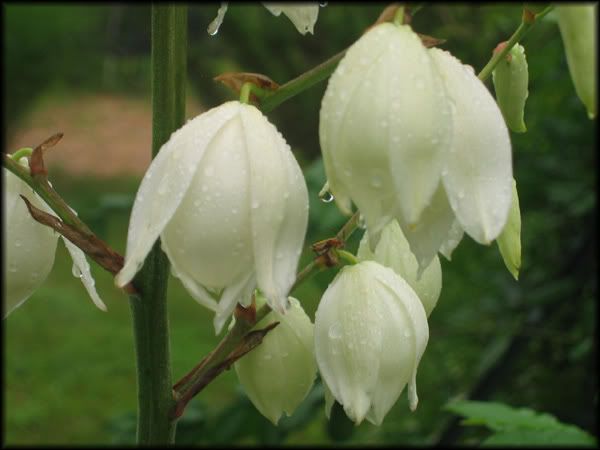 Bearded Iris...
I started collecting Lilies last year and they all came up beautifully. Most aren't open yet but when they pop, I'll photograph them :) Lilies...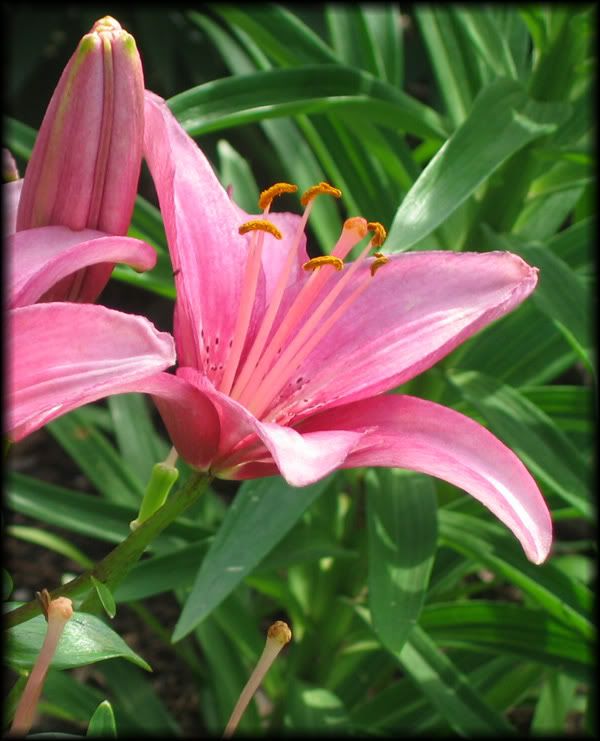 I planted some Rhubarb(sp) for my mom..
I bought this somewhat unstable rocker at a yard sale a couple years ago... Cost me a whole dollar! I've seen them turned into planters so I decided to paint it white, put in a new 'seat' made of wire and that brown stuff and planted! I'm hoping it will fill out as we go thru the summer months. It was a fun project..