Two falls ago I planted crocuses and last spring I had a front lawn lined with them. This year not a single crocus showed up on my front lawn. However, a good 3 or 4 hundred yards away, in the backyard, waaaaay over by the shed-- 3 crocuses have sprung up. How is that even possible? Oh and Two years ago.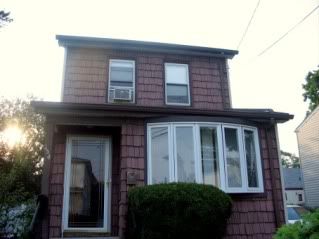 By the time it came down, it was inside my window and covering the mailbox. Saturday: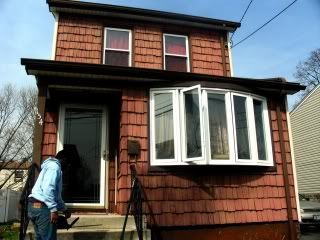 Holy cow, look! A handrail! It took the three of us (that's my hubby and son. I'm on the ground, snipping with pruners-- and taking pictures) 4 hours.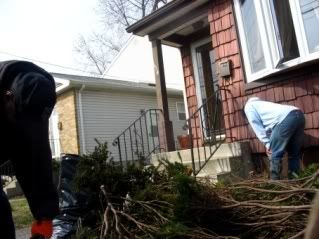 There were two (2!) dead squirrels under that bush. Yuck! Bring on the Persian Buttercups!