Okay..my room is really stupid and boring, but I felt like posting some pictures of SOMETHING since I got a new camera today for my birthday (yay for friends =D).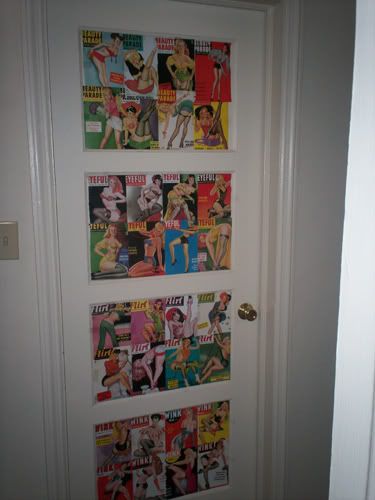 My door. I ♥ Pinups.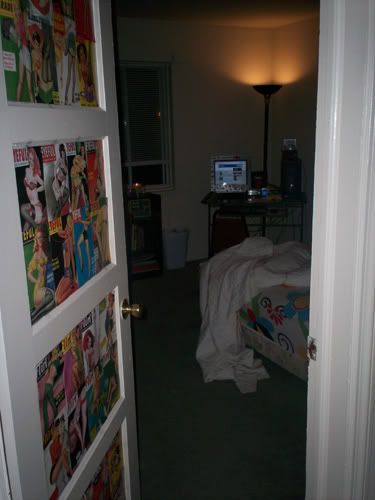 Entering my room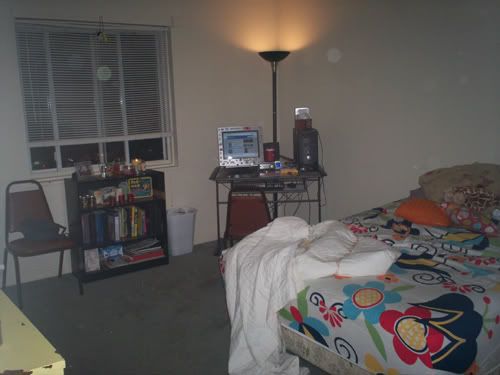 The room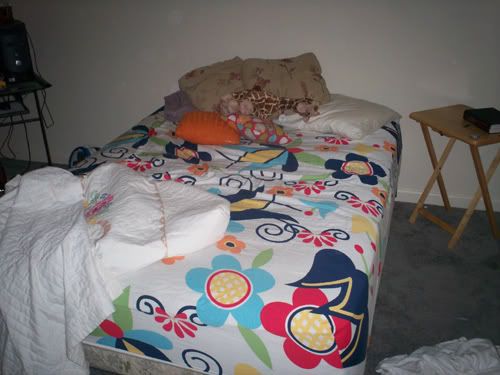 The bed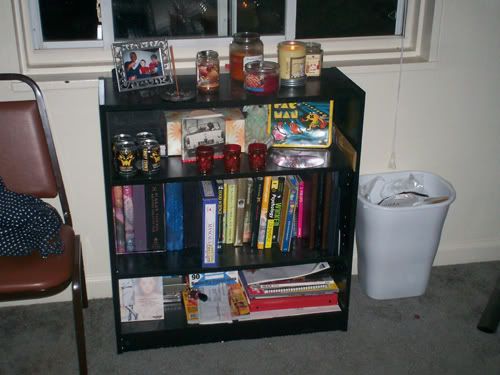 Book shelf (yes that is a Pac Man lunch tin, and yes, that is Candy Corn flavored Jones Soda)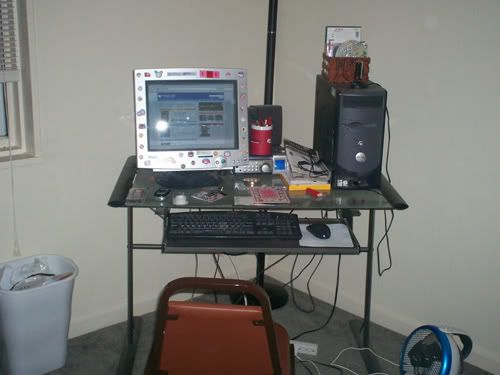 Computer / Desk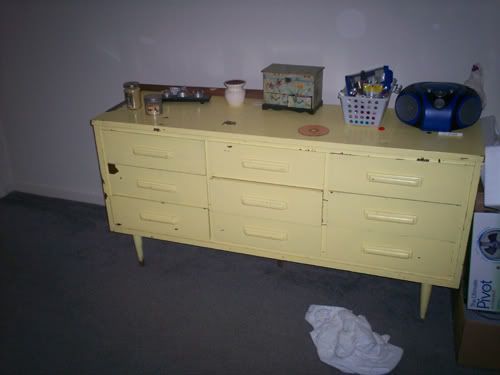 I got this dresser for free at a yard sale..It has a mirror that still needs to be attached. I am thinking of painting it...But what color? I don't know
I really need help with decorating...
and...There are 75billion orbs floating around my room? Cool, I love this place.