I'm Krystina, I'm 20, and I'm from Dallas, Texas. I've posted before, but I just cleaned today and I'm proud, so I want to show off my room again. I love my room. I tried the panorama thing. I don't know how well it worked. Anyway, now 15 more.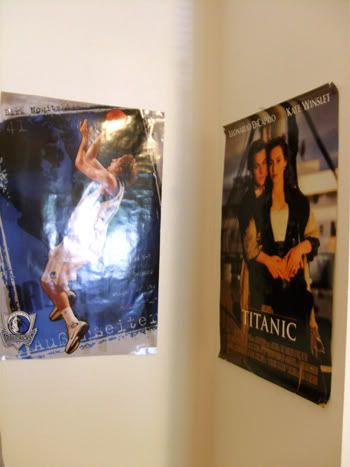 You couldn't see the Titanic poster in the panorama because it's hidden on the wall right in front of my door.
Standing in front of my window. I'm a big fan of the Dallas Mavericks. Obviously.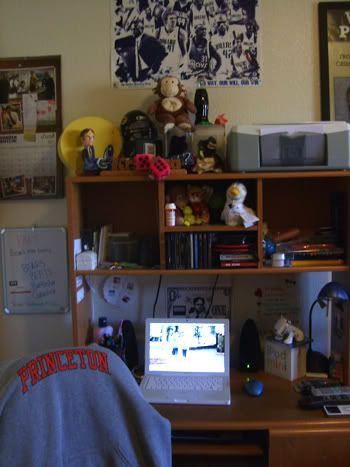 Computer desk. I don't go to Princeton, I just have a hoodie, lol.
Random collection of things on top of my desk. A few of the things: Dwight bobblehead, a mini helmet from my high school's football team, a bottle of Coke from the Coke museum in Atlanta, an origami flower I taught myself to make after I saw one on Prison Break.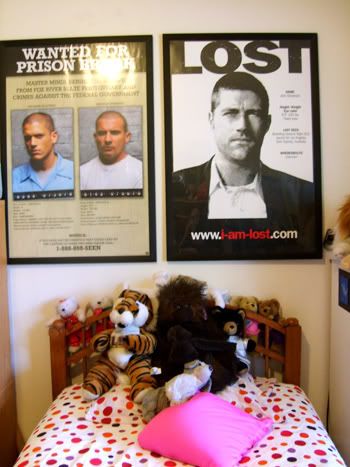 Standing at the foot of my bed. Those are my two favorite posters and I hung them next to each other because they have a similar style.
Dresser. I don't really like it, but I can't afford to change it.
In front of the closet facing the window. I had to use the flash for this picture.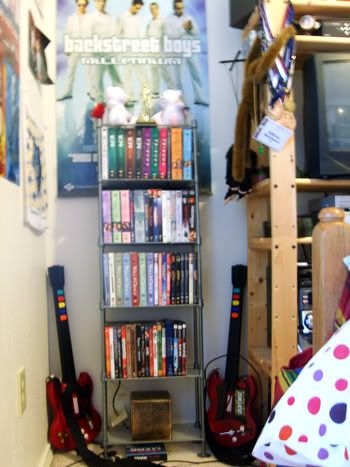 DVD shelf (which is pretty much my pride and joy) and Guitar Hero guitars. Mine is on the left, my brother's is on the right.
DVD shelf close up one. Top shelf has my Dundie award and my Michael and Sara bears that my mom got me for Valentine's Day (I get a different TV couple every year, I love that my mom supports my obsessions). Second shelf has TV shows on DVD.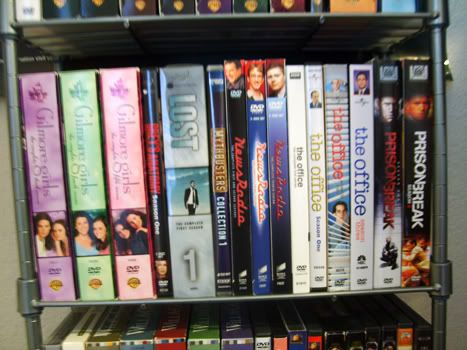 DVD shelf close up two. More TV shows on DVD. I have a problem when it comes to buying these.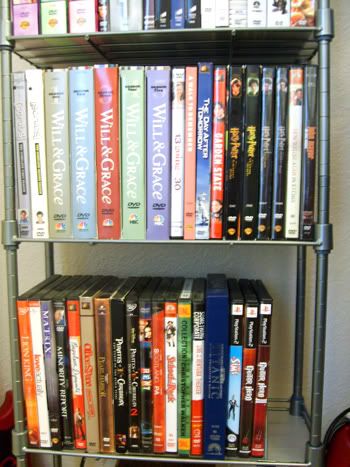 DVD shelf close up three. The last of the TV shows and then the movies. The last shelf which I didn't bother to take a close up picture of has my complete Alias series on DVD on it.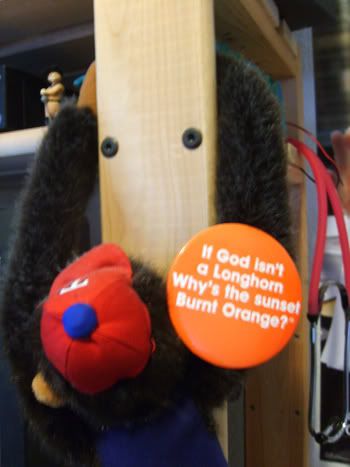 This is a hanging monkey I got at a Texas Rangers game years ago. He has that button on him and I really love it because it makes me laugh. He resides on one side of my TV shelf.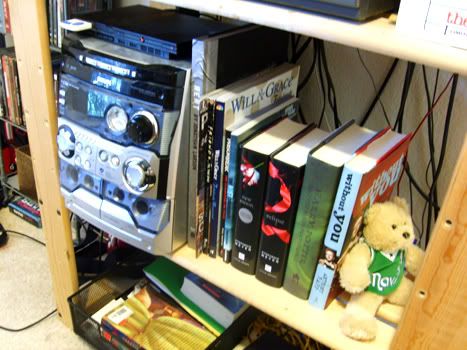 My one measly shelf for books. I have Twilight but my mom is reading it and I didn't like having a big gaping hole on my shelf.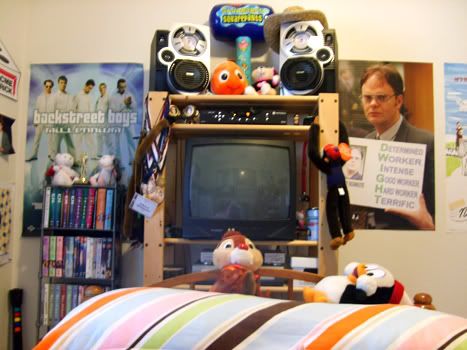 View of everything lying on my bed.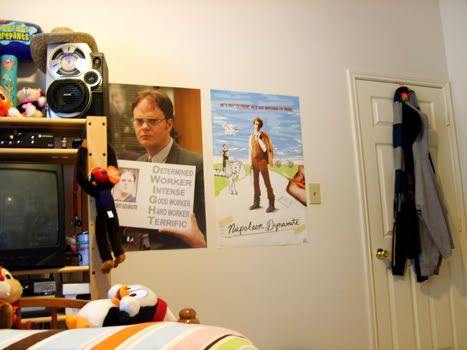 Thanks for coming!
Questions, comments, all appreciated. :)