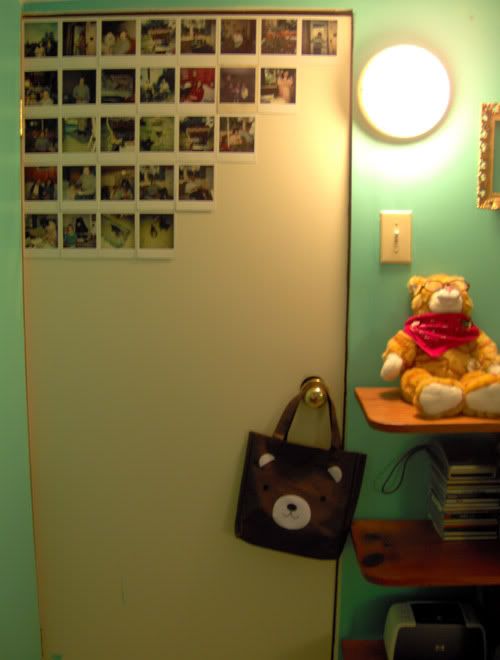 i decided to finally post some pictures! i bought that teddy bear tote today at the $2 japanese super store. i don't have a steady camera hand, so sorry for the blurrieness!
these cinder block shelves have been in our family since before i was born!
my roommate brought these gold frames home from her work for me!
a little mouse with a little broken tail....
I LOVE BURGERS.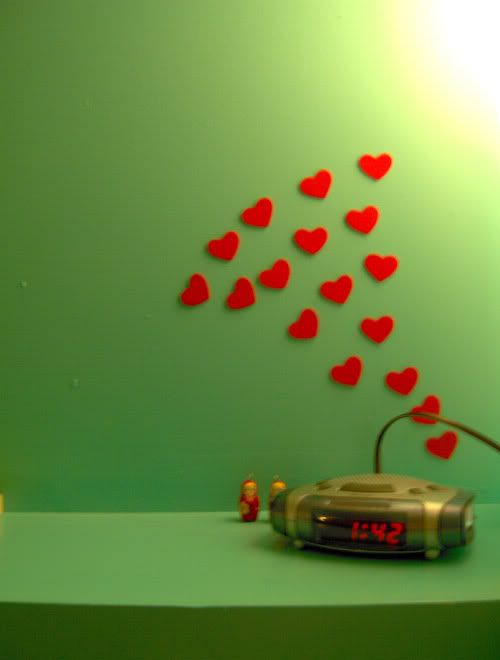 AND HEARTS.
the red blurb is my favorite saying, "i'm a goner"
my favourite friend made me that card.
animal city!
mustache mountain!
i made these today! empty orange rinds filled with orange jello. you should try it, fun to make and fun to eat!