I live in Edmonton, Alberta and this is my first post
The Outside Garden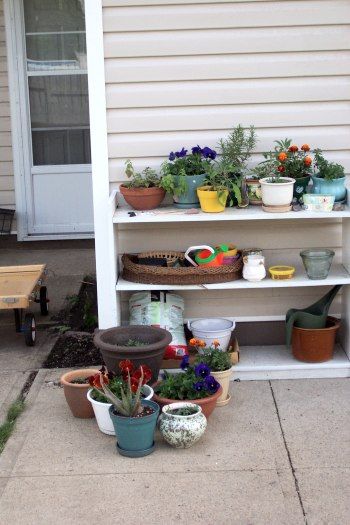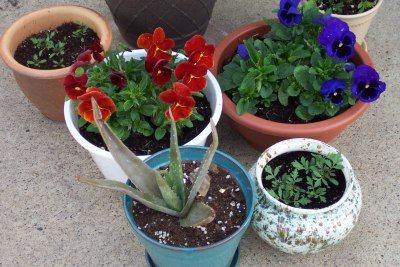 My aloe vera seems a little brown...my sister suggested its' sunburned. Is that possible? It is in good, sandy soil and I only water about every second or third day.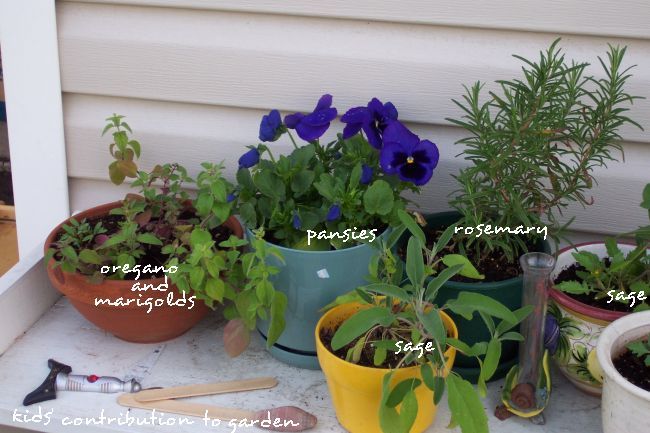 Should I pull the marigolds out of the oregano? Or maybe put the whole lot in a bigger pot?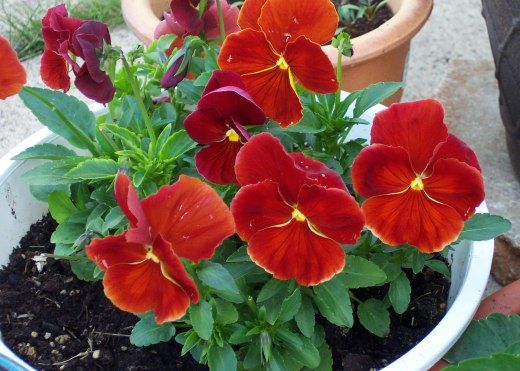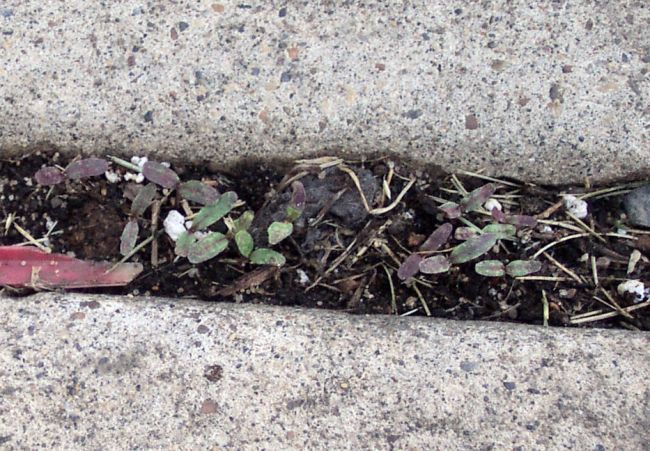 Marigolds coming up in the cracks of my patio.
The Indoor Garden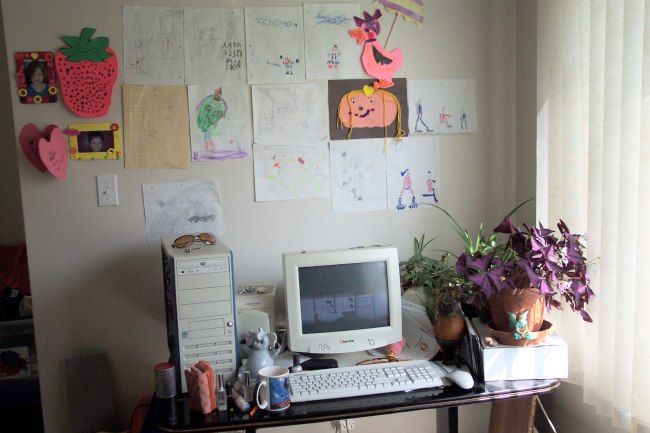 This is wear I do all my computer work. I really need to clear out some of that clutter...
Oxalis, spider plant, ivy and a plant with holes in its' leaves that has never bloomed or
gotten very large...I should really take a closer picture.