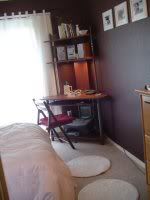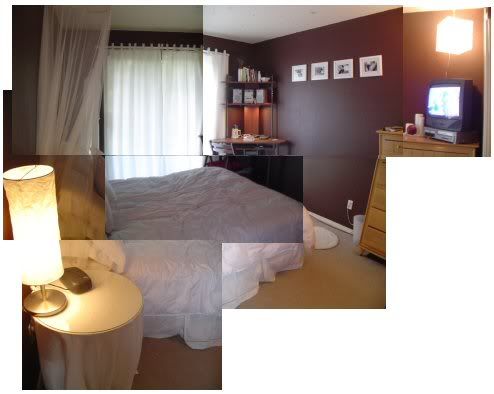 My room from the door. I tried to peice it all together...? The four pictures on the wall are black and whites I took. They're just random photography I thought would look "artsy."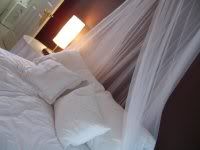 My bed.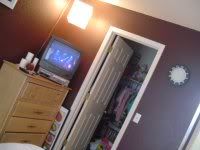 Standing in front of the window. That's my dresser, and closet.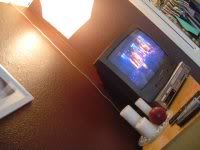 Top of my dresser, the light I bought in China town for $3. :)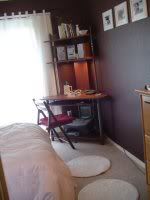 My desk, and the round rugs are from Ikea...I bought them for about $6 total.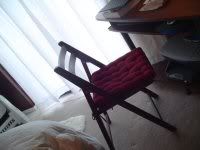 A garage sale find, but I thought it matched so perfectly.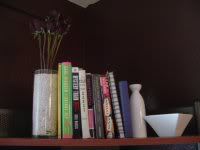 The top of my desk. In the vase there are dried roses, it's hard to see.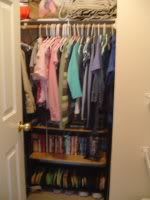 In the closet.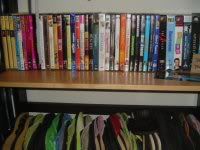 DVD's and shoes.