Hello! I've posted here a couple of times in the past, but I've moved once again and have a colorful new room. I now live in a house that was built in 1908! Have a look....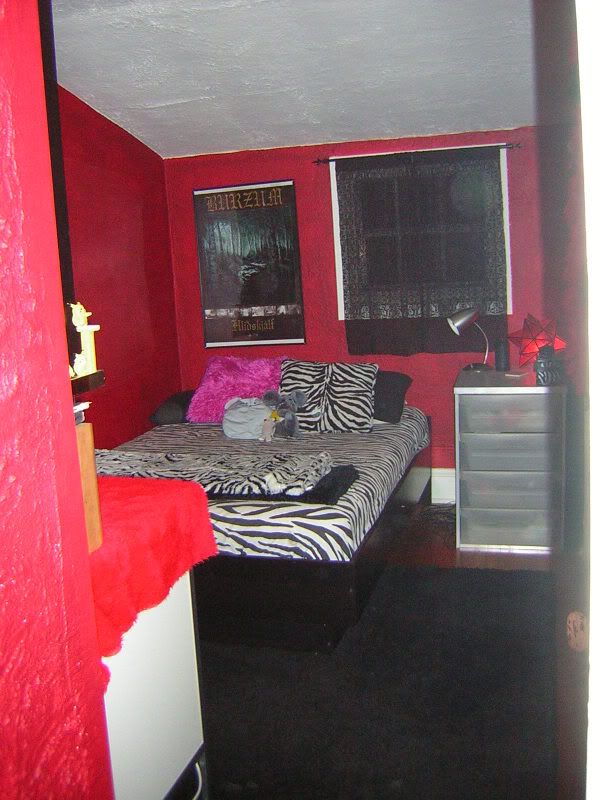 I think there is a force field in my doorway.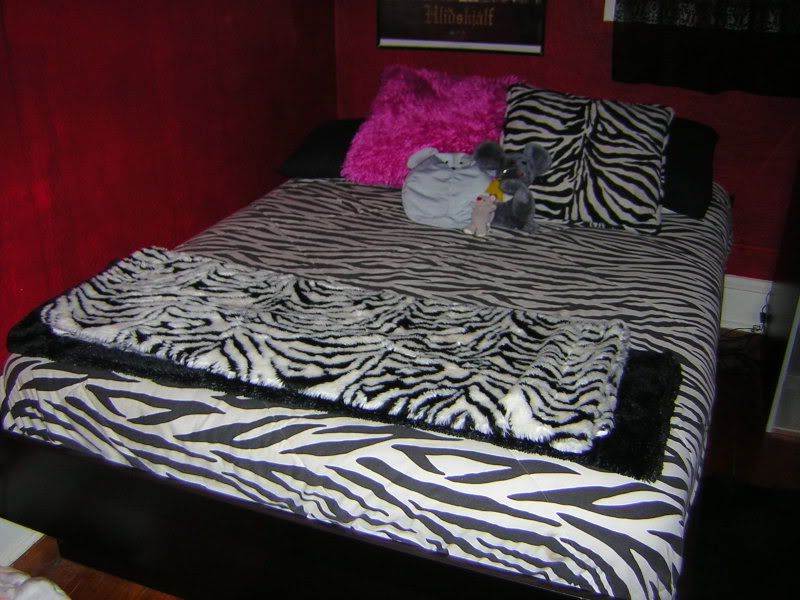 My cozy bed.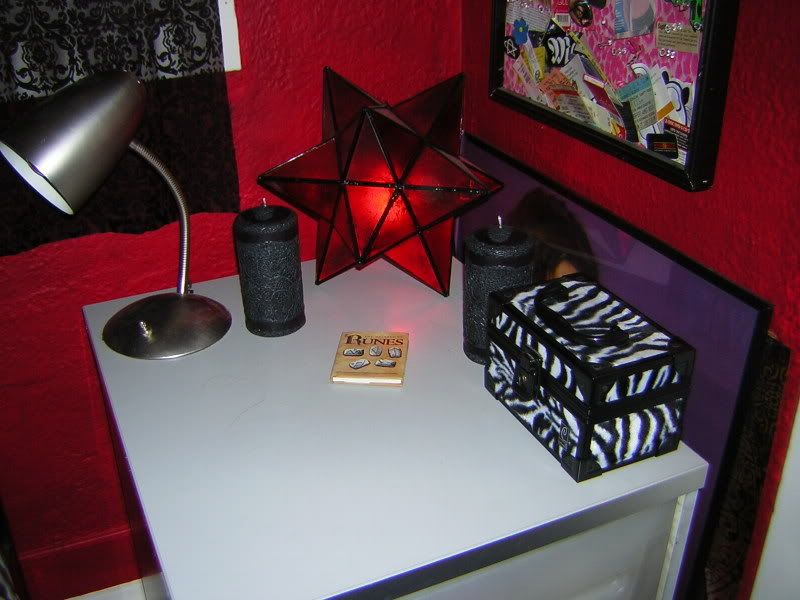 Nightstand / dresser. I have the smallest room in the world and my furniture has to multitask!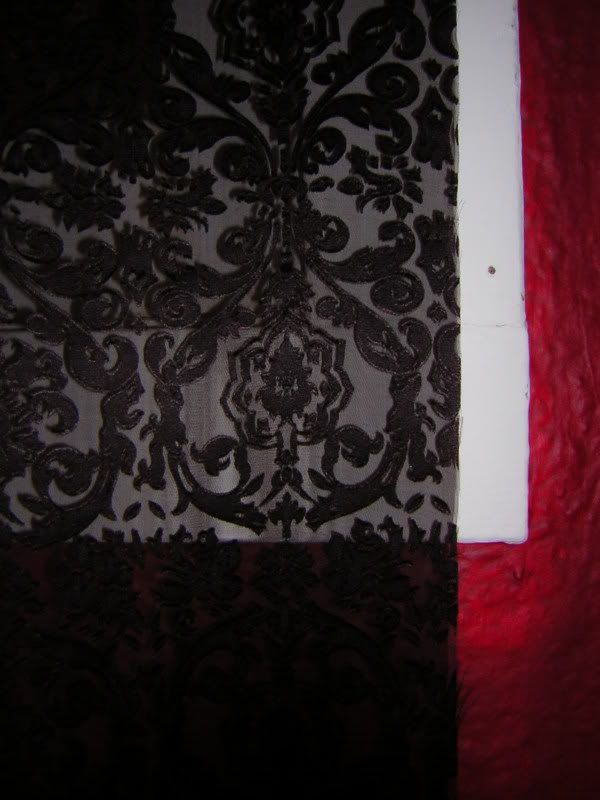 Closeup of the curtains.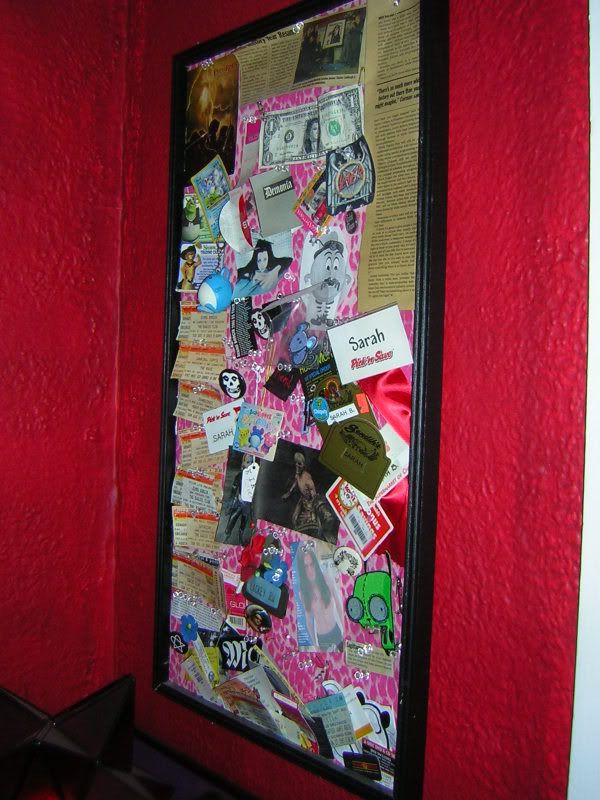 Old, old bulletin board.
Across from the bed, aka where all my junk is!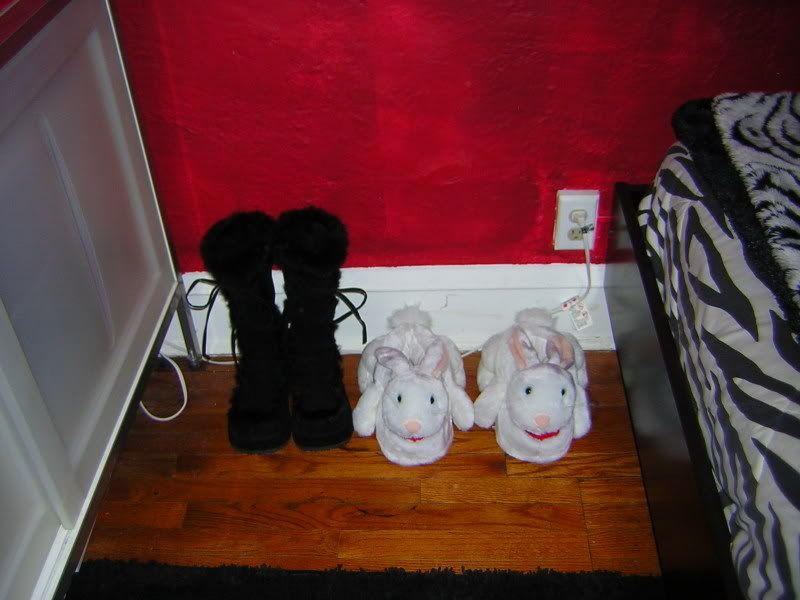 Where (some of) my footwear resides.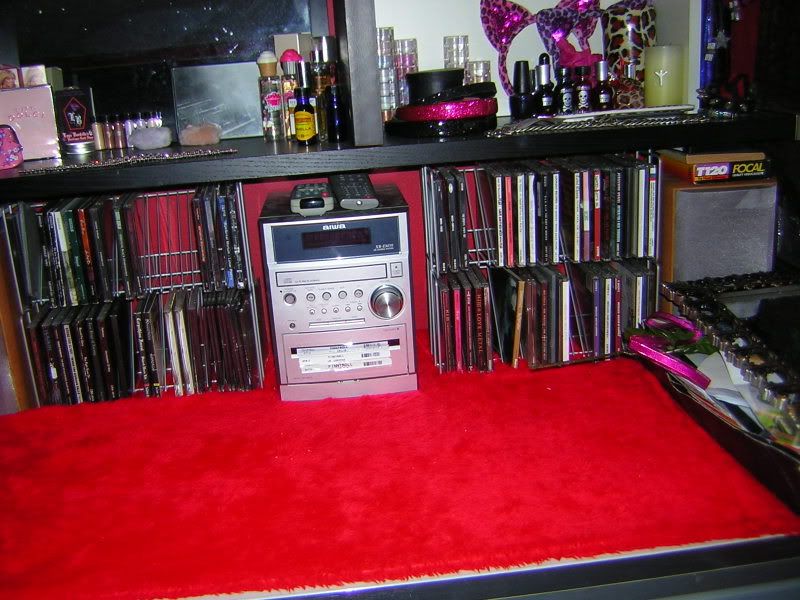 CDs and a box full of stuff that needs to be sorted!
I like sparkly things wayyyy too much!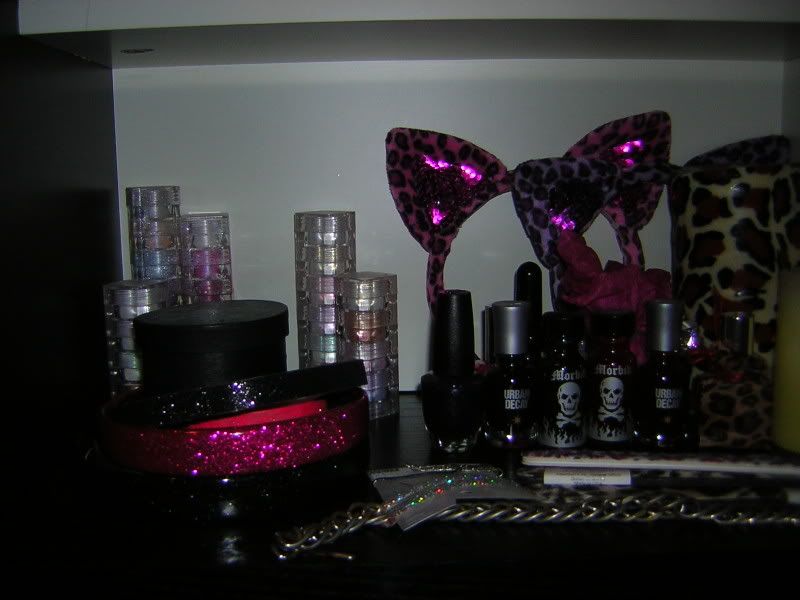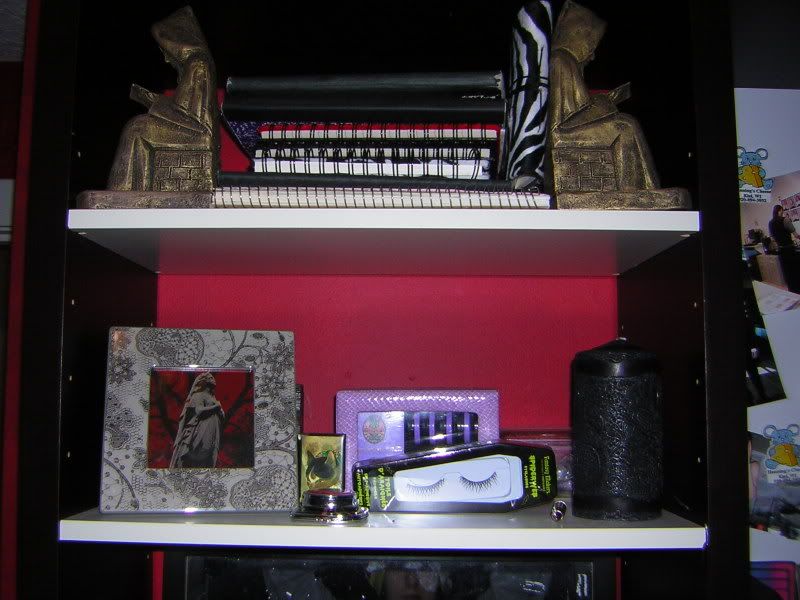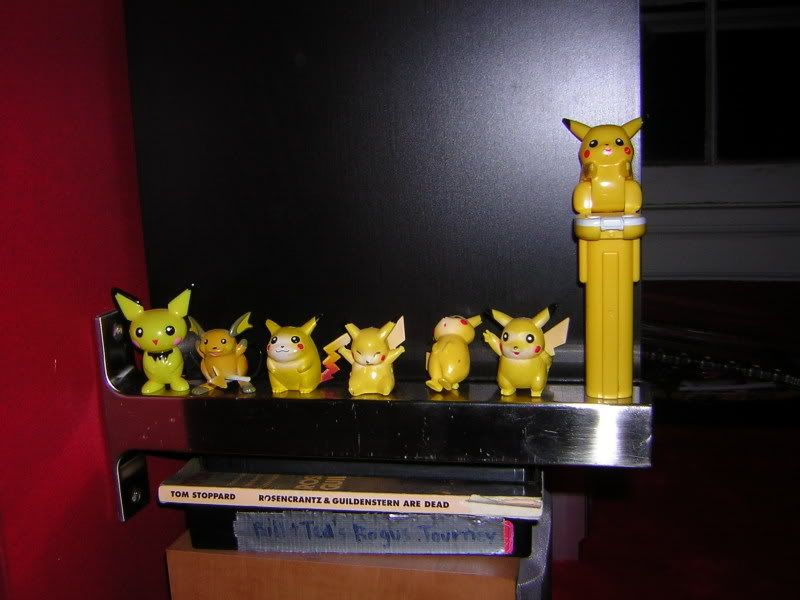 Pikachu rules!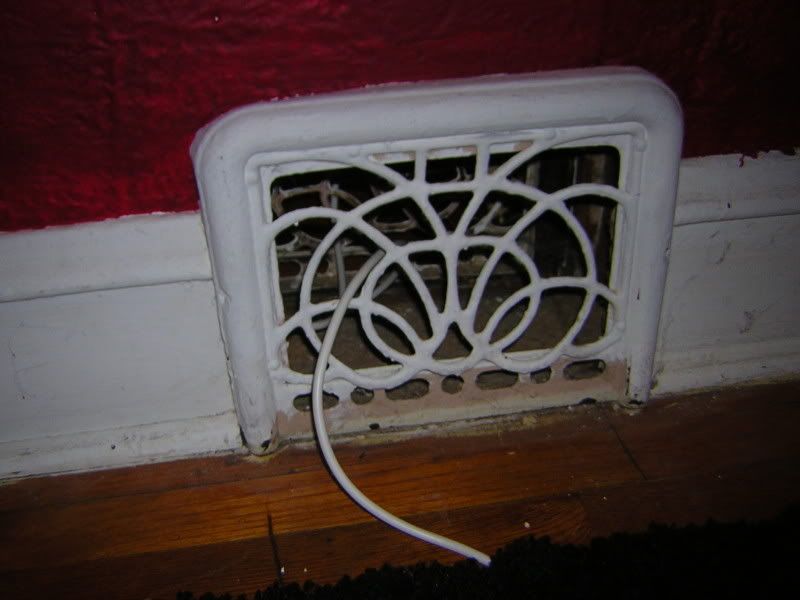 Old house = cool heating vents and easy cable hookup between rooms.
Mousie doorstop!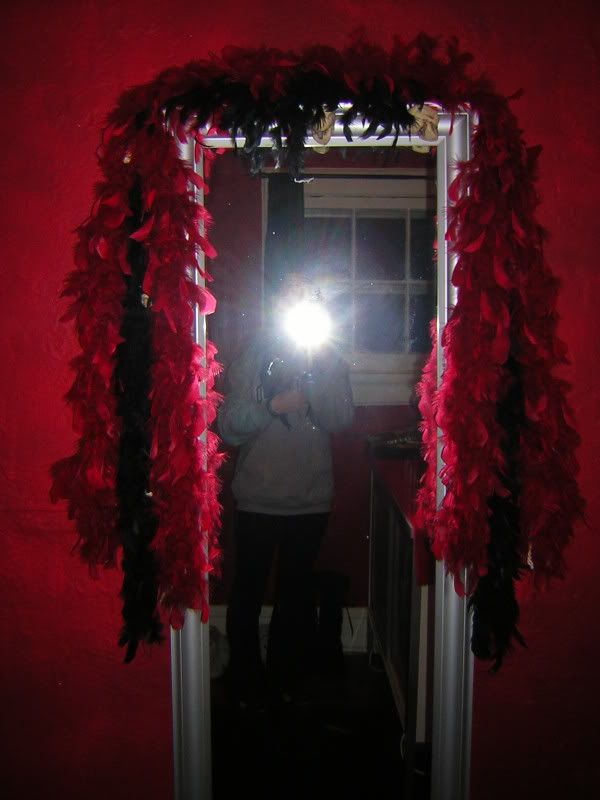 My mirror - and that might be me in the picture too! :)