Hi, I'm Manda! I live on campus at my university... in a single-wide trailer house. I share it with two roommates, and I have the mid-sized room. I've crammed as much stuff as I can in here so that I can try to ignore the dirty white walls and hideous old carpet. I like it pretty well. :)
First, here's a pillow I made with my new sewing machine!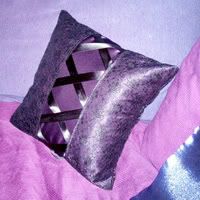 My desk / entertainment area / dresser / assorted junk. Note the Futurama fanart and Kramer.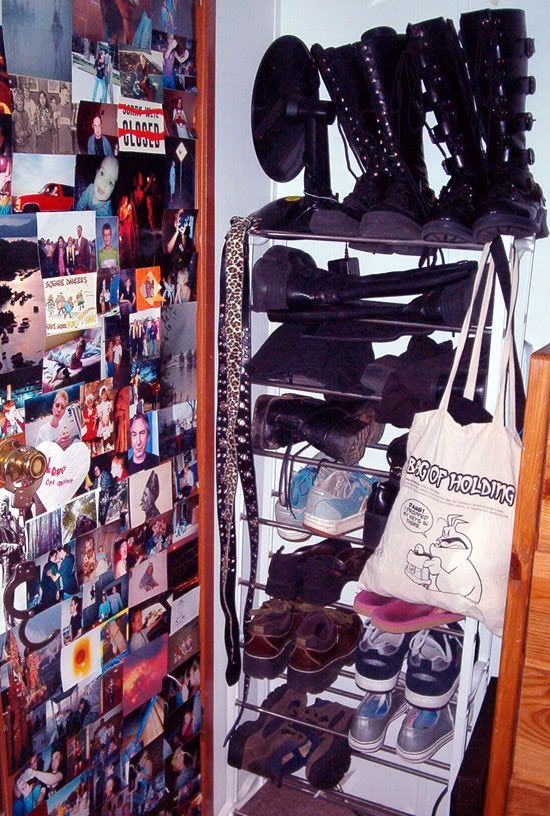 The ubiquitous photo-covered closet door, and all the ugly shoes and stompy boots that wouldn't fit in the closet.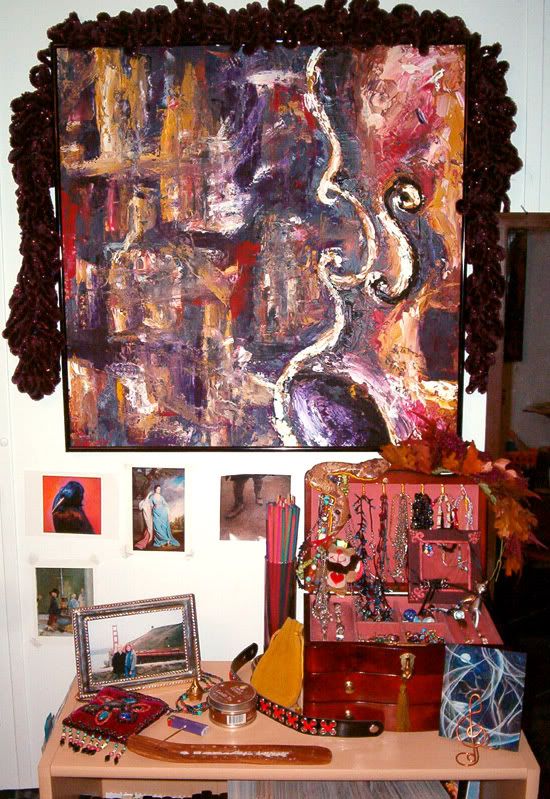 More junk! (And I'll finish that painting someday, I swear.)
Here's a hideous "credenza" that I use for my sewing table / crafts. It's made of particle board and it came with the trailer. I love it. :)
More art things on the wall.
Art wall! I'm especially proud of the Kabuki prints that I finally framed.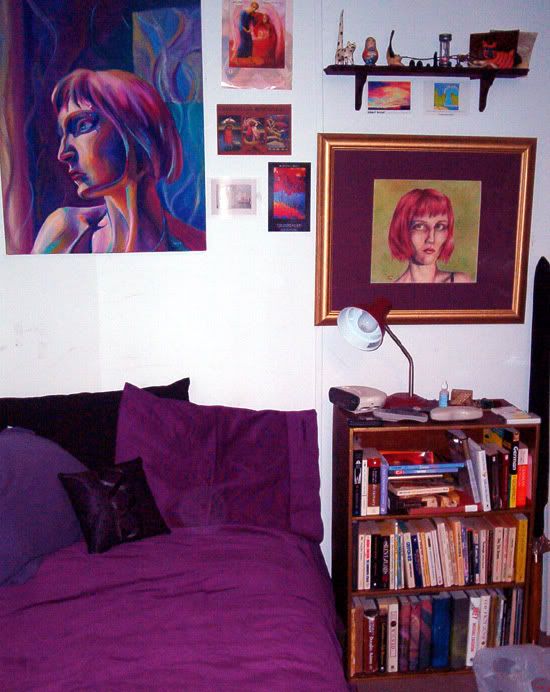 My very purple bed, a couple of self-portraits, and more junk.
My "lazy area" at the foot of the bed and me looking like a total doofus. The disco-looking thing behind me is a blanket that I use for a curtain.
And that's my mis-matched and cluttered room. Hope you all like it as much as I do!