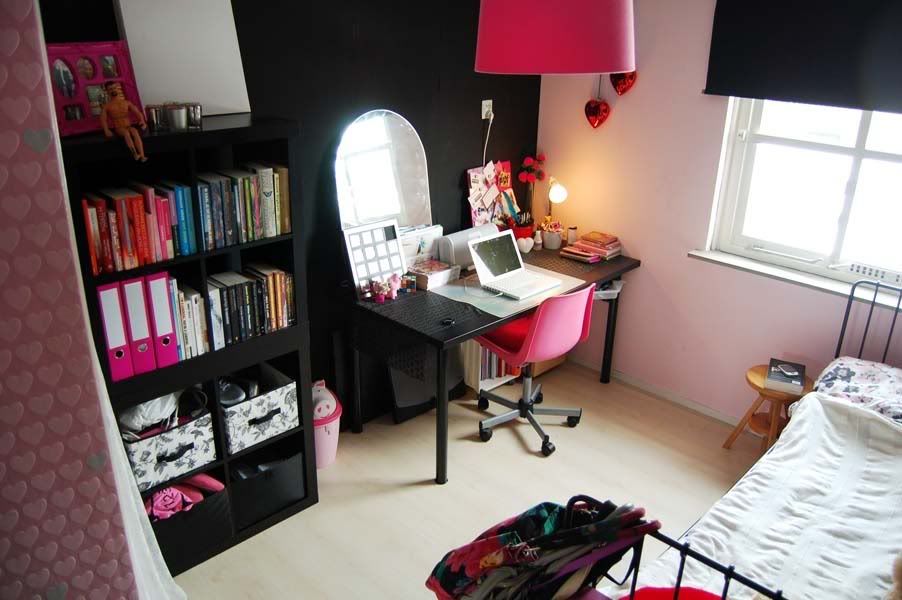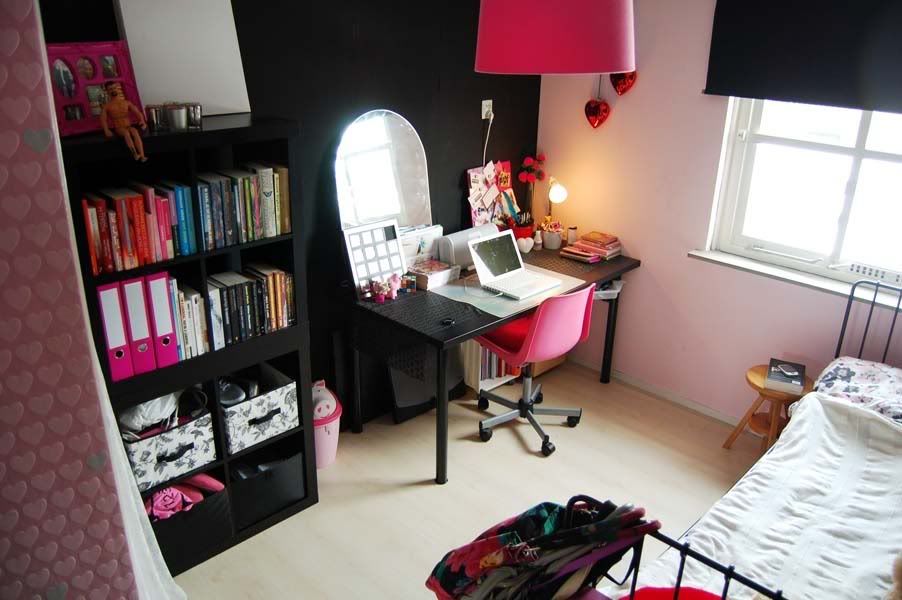 last summer i was quite in a down mood and painted on a impulsive angry day half my red room black. best plan ever!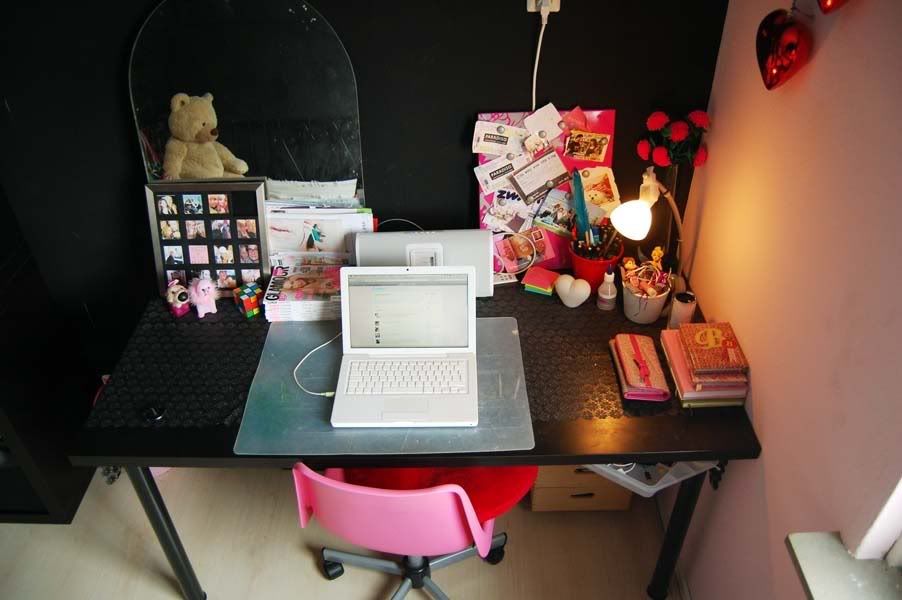 macbook is my best friend everrr.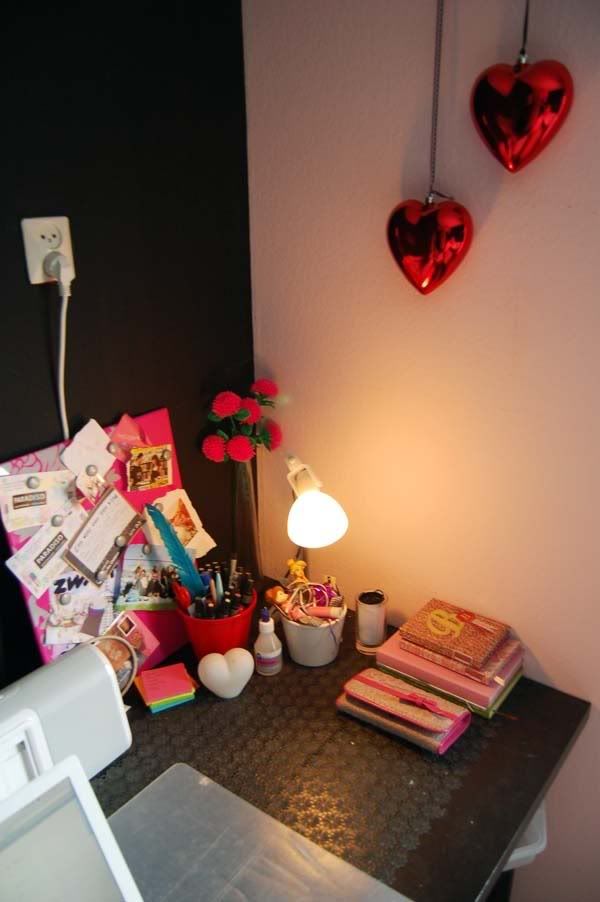 i got those hearts from the sweetest grandma. her favourite store is the ikea!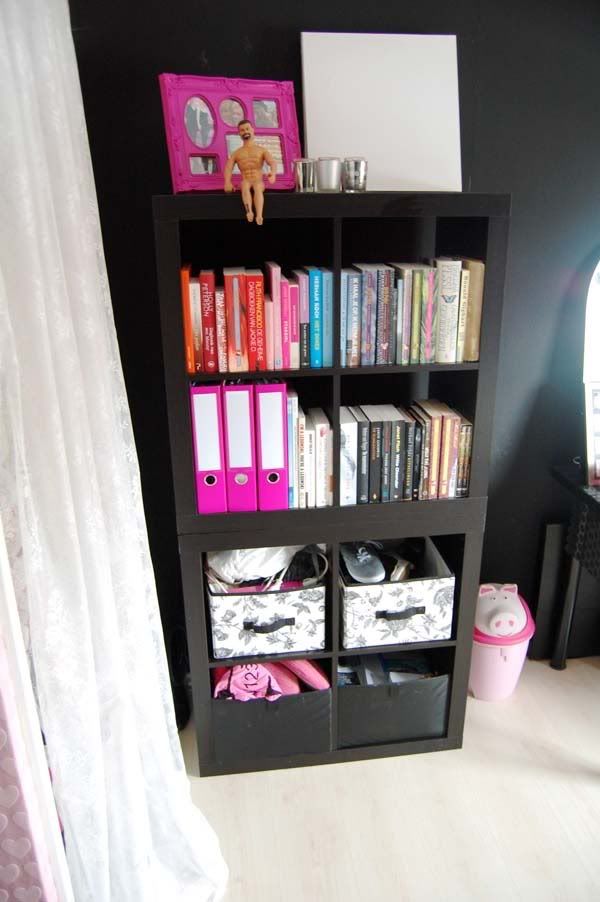 booksbooksbooks. and my naked actionman that i got for my last birthday instead of a boyfriend. thanks a heap!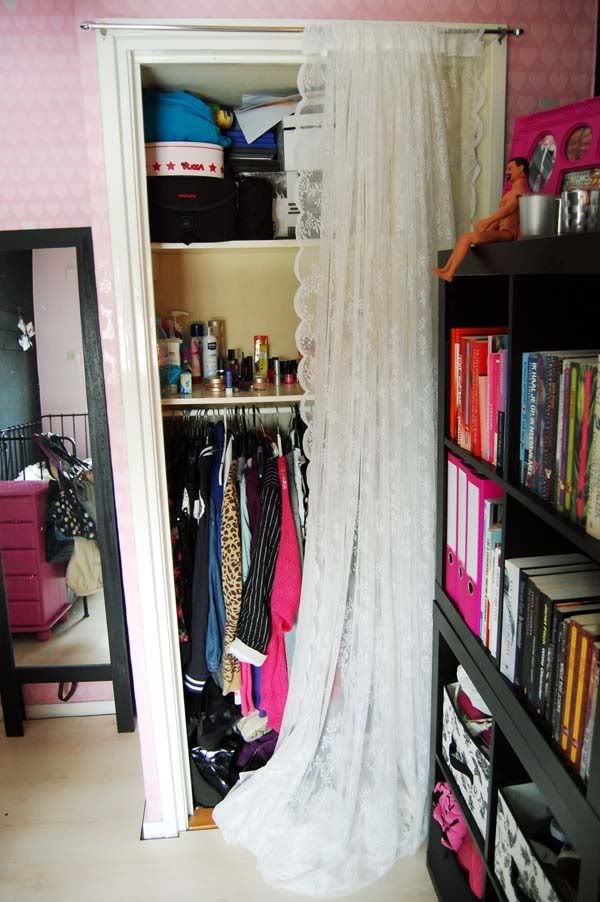 my closet actually is way too small. or well, i have too much clothes lately.
and yes i know i have hearted wallpaper, but it's been on there since we moved here 10 years ago and it's pink, so why not?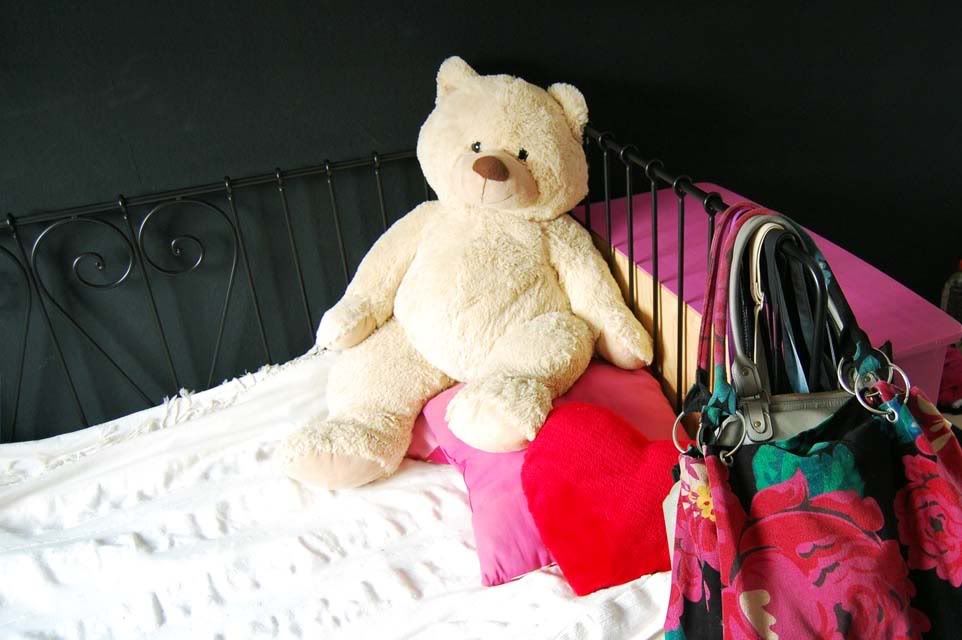 my other boyfriend instead of action man. seems i have a lot of boytrouble ;)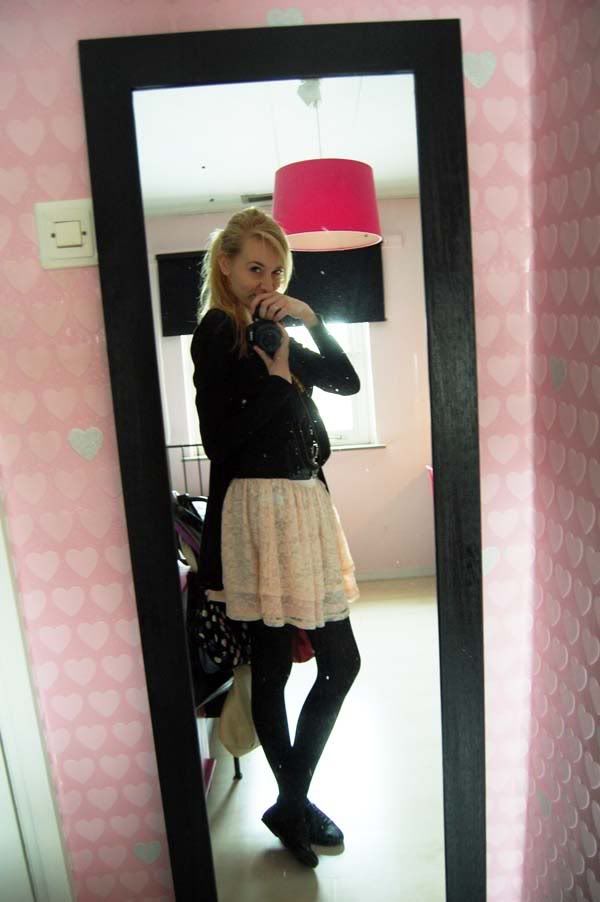 xoxo.