Yeah so i seen your community when i was searching for room advice. but for now here's my current room.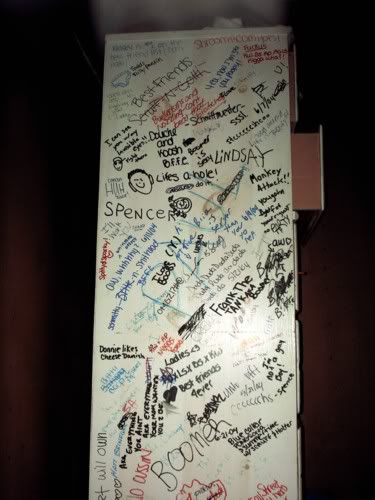 so thats the dresser in my closet everyone signs. my closets big but a mess.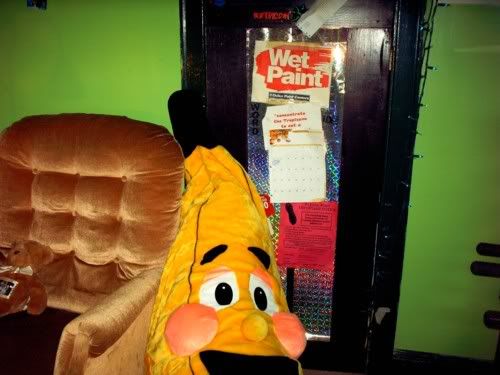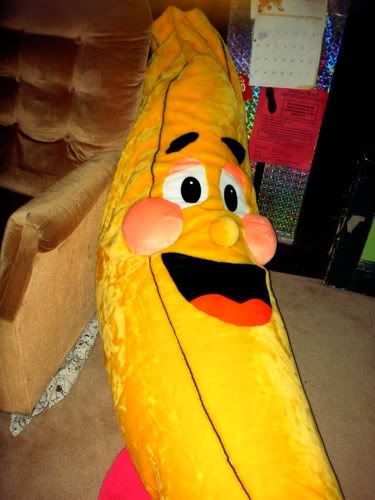 thats the closet door & my banana, he usually doesnt chill right there, i put him out to show him off.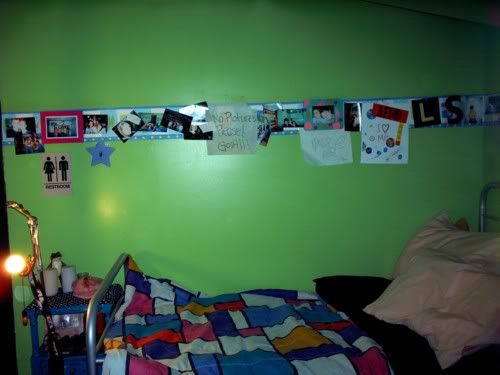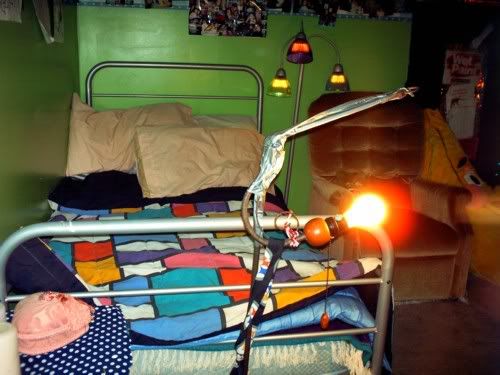 the very uneventful bed & some pictures. AHH and please exscuse my ridiculous lamp, it died months ago and i can't let it go.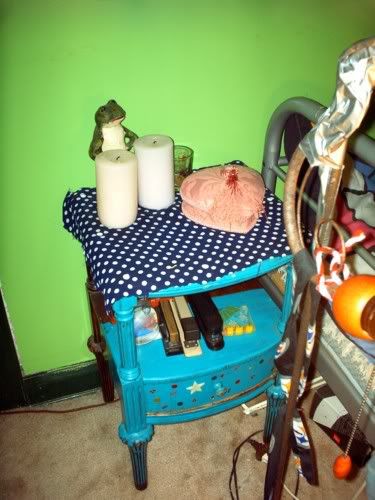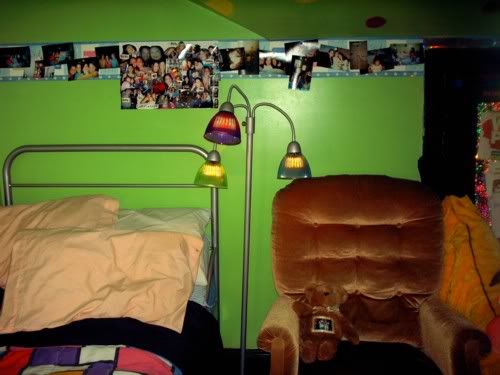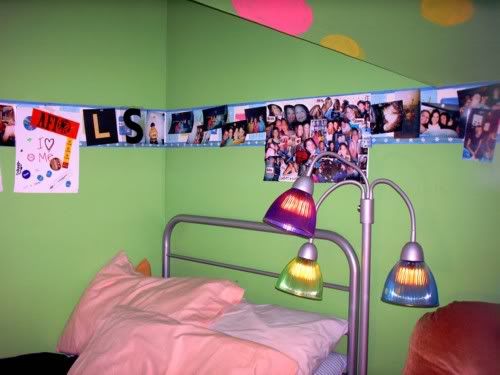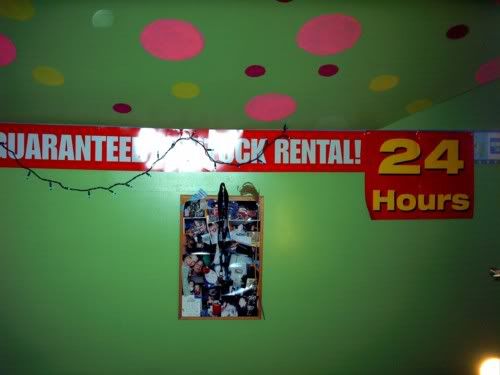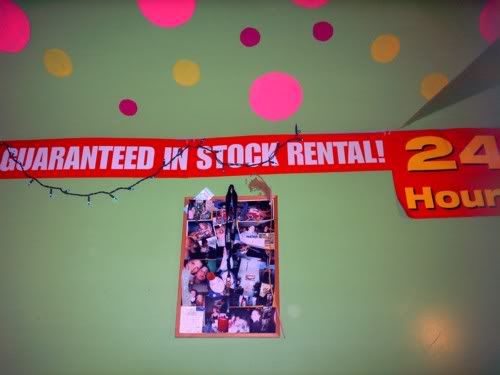 wall.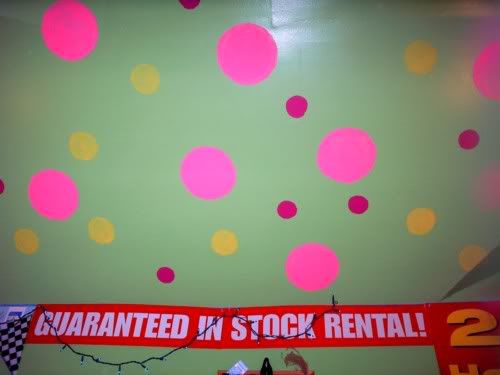 ceiling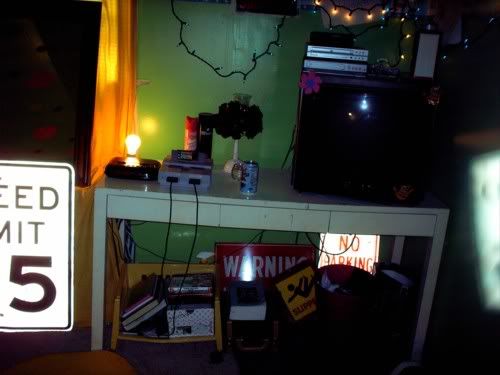 dark?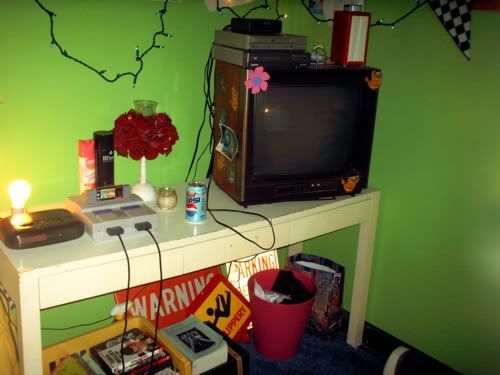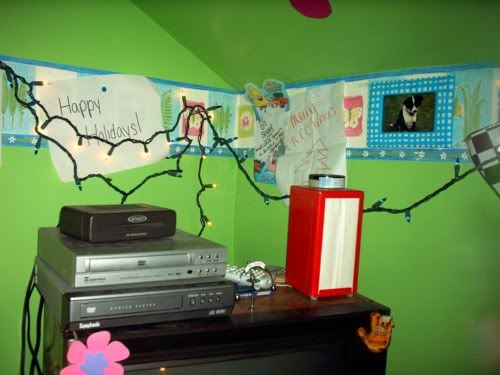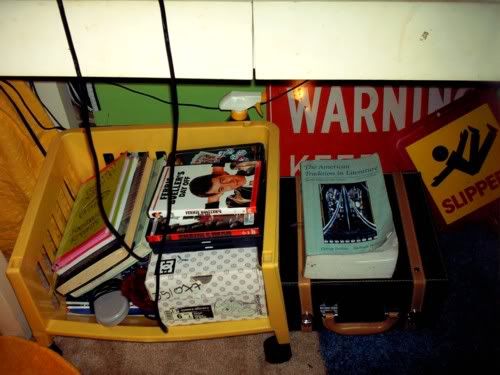 tv/nintendo/dvd/napkin dispenser area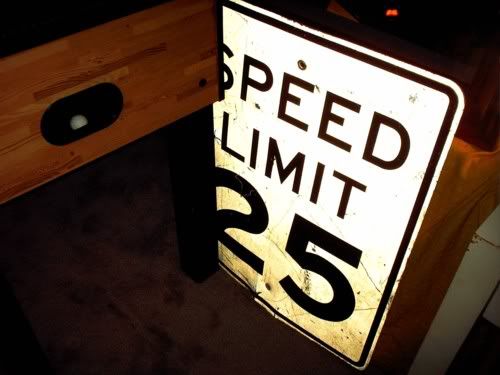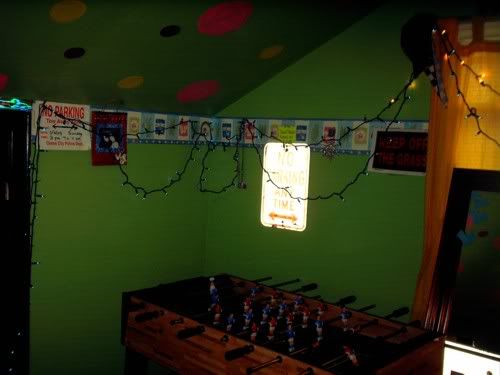 & the foosball table. plus balloons because it was my birthday last week. ok so that's all from my room. but i'd actually like to know if anyone has any ideas or colors i can you for my new room (im moving) i want to do polka dots again, but i'd like to change colors. Also the room witll be a lot larger so i can fit my computer, minifride & futon. So if you guys have any decorating tips i'd really appreciate it. i hope to post again. damn this post was long, later kids.