These are week old pictures of the yard. It's been cleaned up a bit since than and boards have been cut to fit. Last Sunday my boyfriend was out for hours digging up our "lawn" to make a raised bed. I come home and he's got everything all planted and done! Hurrah! The only thing is he put the peppers near the tomatoes, one is even sharing a line with them. I hope they dont get a disease -from what I've read they share the same viruses. We than went to Rona and I bought the shade flowers in the back, some begonias and other things! A week earlier I bought my 'flame plants'. I adore flowers! Speaking of flowers, my tomatoes and peppers are budding :D. As much as I hate eating tomatoes, I love growing them. My Kong sunflower is living up to her name so far and is surpassing everyone. However, I know some around her are Sunbursts, but I can't remember if the others are medium height or smalls. I will be in for a surprise. I am thinking medium heights because they're not starting to show their faces. :D I have 2 sunbursts starting to bloom. One is even a mutant! She has 2 heads. Hopefully they both bloom!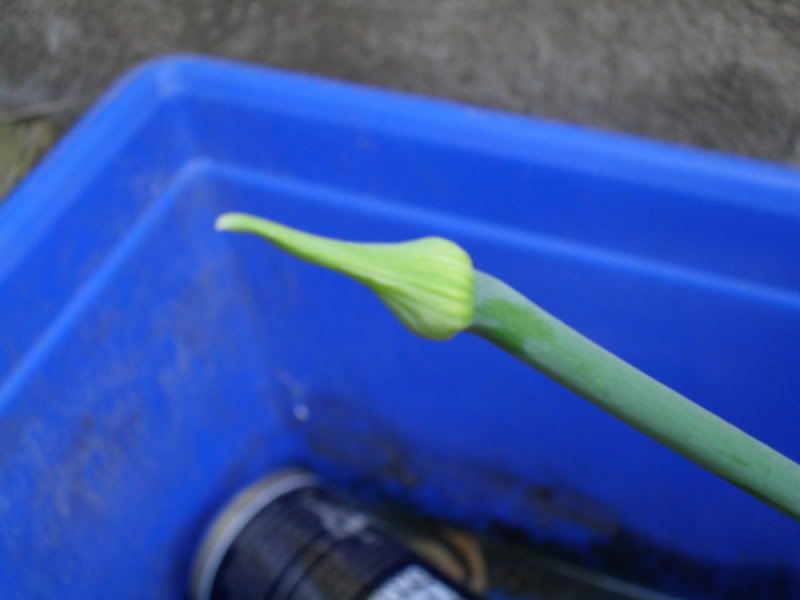 On the onion from the store I planted.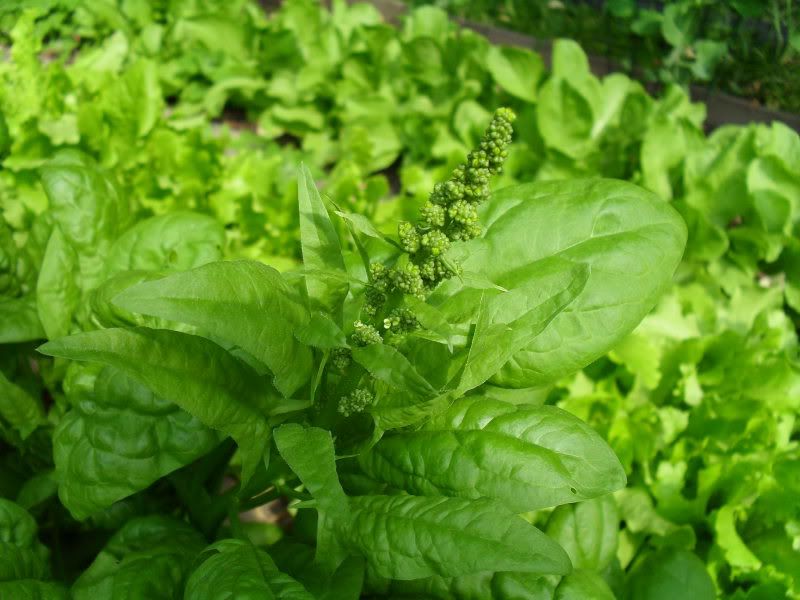 My spinach. Sorry they're kinda squished.