Some chives and some new Japanese Maples we acquired from my mother in law (unknown variety, it will be interesting as they grow!) as well as a Christmas cactus I nearly killed. The chives will be harvested for seed and kept over the winter for the
herb garden
next Spring (TBB - to be built :D). The maples we'll have to repot most likely as they won't be able to stand the harsh wind for quite a while. I might find them a nice quiet spot on the downwind side of the house (which is shaded from the afternoon sun which gets harsh in the summer) once I build those beds.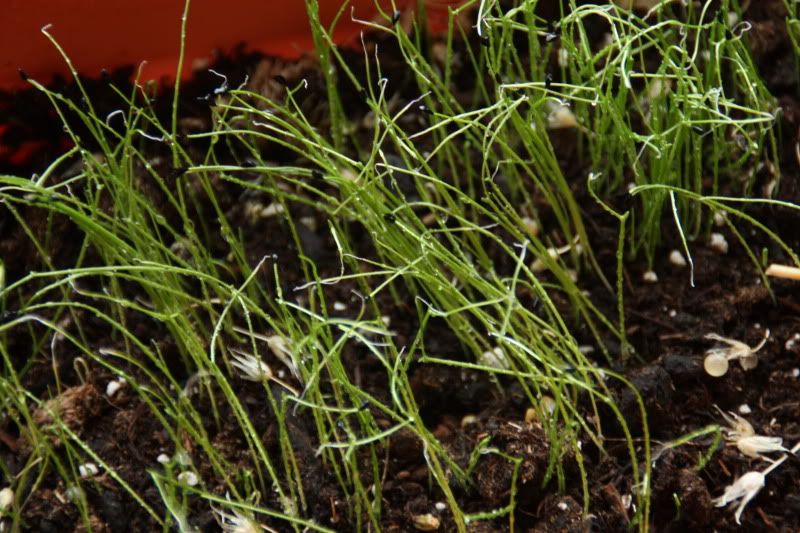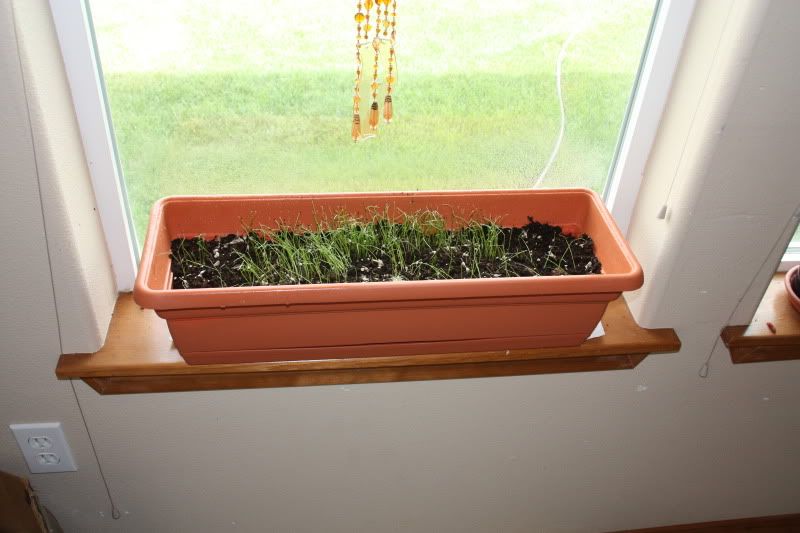 These actually moved over a window sill, away from the air vent so they don't dry out quite as quickly.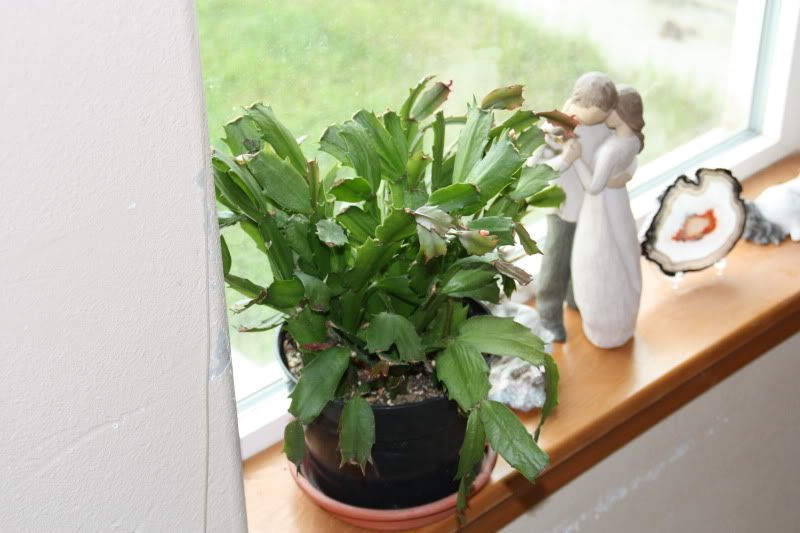 The Christmas cactus I actually managed to let wilt. Go me!