You are probably sick of the sight of my garden, so I'm spamming you all with pictures of hobbitmum's garden today! Hers is much neater than mine. She prefers tidy to lush. But it is still pretty... This is looking down her garden from the left hand side fence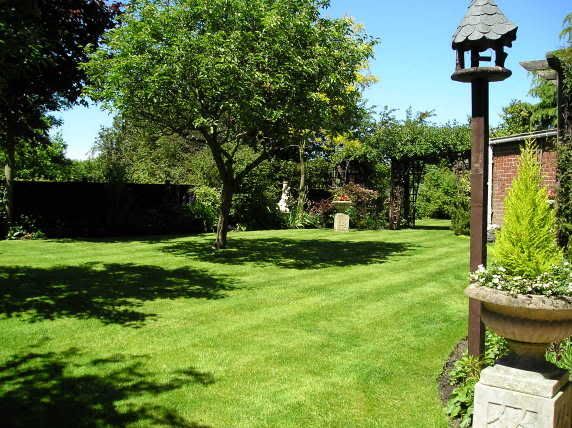 This is looking back the other way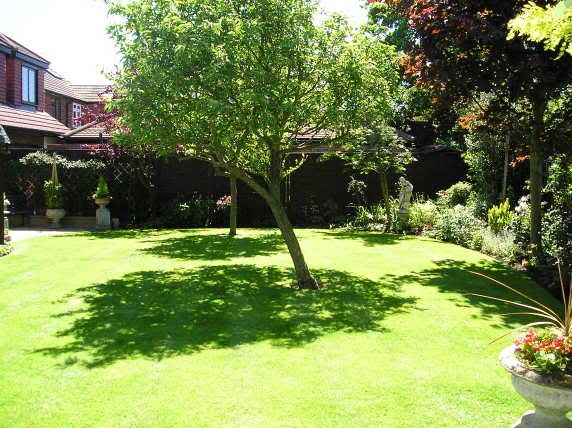 This is viewed from the house to the back fence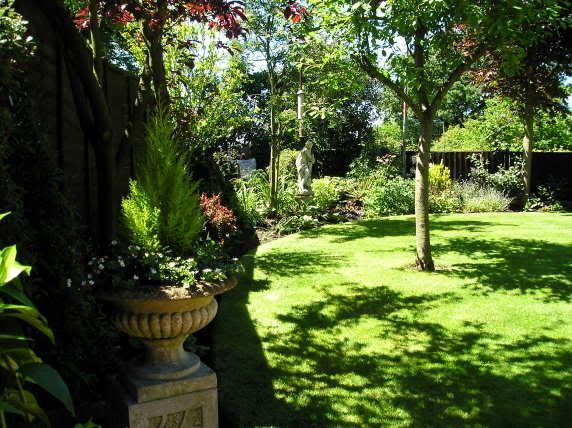 This is looking at the pathway from the back of hobbitmum's garden to the fields beyond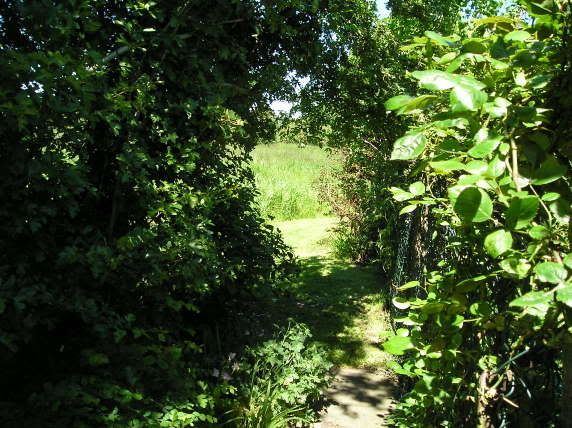 And this is cheating - because it is actually a photograph taken last year when the roses were actually out! When you go through this gate, you get to the previous picture viewpoint.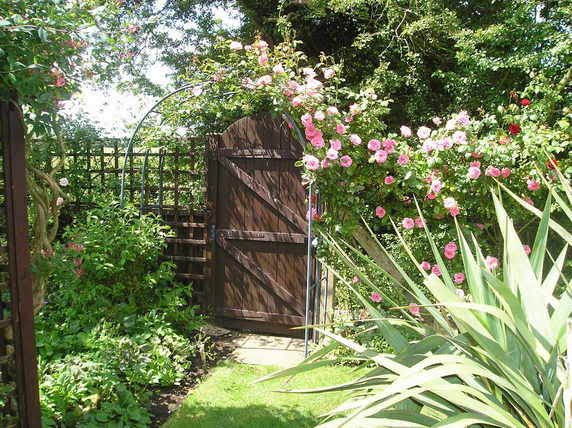 And finally, this is a small self seeded aquilegia which has appeared at the side of the above pathway...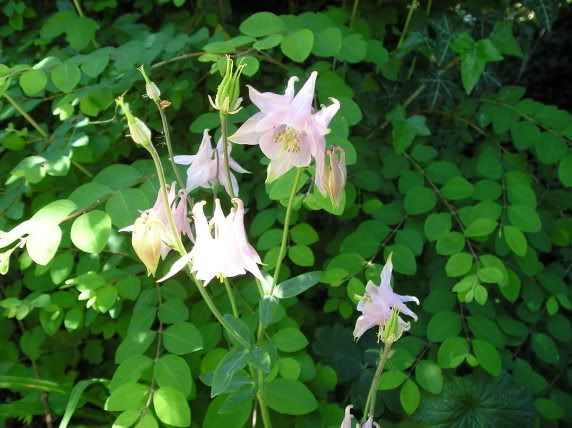 Cross posted to my own journal. Sorry if you see it twice...