Hello, my name is Frances. I'm new to the community, I have really been enjoying your posts. I live in a 2 bedroom apartment with my boyfriend James and our two kitty-cats, Noi and Mojo. I recently painted our bathroom and decided to use the xtra paint to do the backsplash in our kitchen. I liked the pop of color but I found a gallon of aqua "oops" paint at lowe's for $6 and thought that would look good with our red counter tops, vintage appliances, and black and white checked floor. Well...I didn't really like it, until I saw the movie Nacho Libre and decided that a vintage mexican religious/day of the dead kitchen would look BAD ASS! so I began a small mural of the virgin of guadalupe on the bare wall in our kitchen (which had been painted with one coat of aqua). I'm still finishing it but here are some pics of the bathroom and kitchen (in progress). any suggestions for incorporating the theme in the kitchen would be great! I'm thinking of doing some simple skulls on the cabinets or maybe behind the sink and stove? this is my first post with a cut + photos, so i hope it turns out alright. sorry, the pics aren't the best, and please excuse the size of some of the pics- this post took me an hour and i still haven't figured out how to do everything right. thanks for looking!
the kitchen before: excuse the dishes and cluttered windowsill: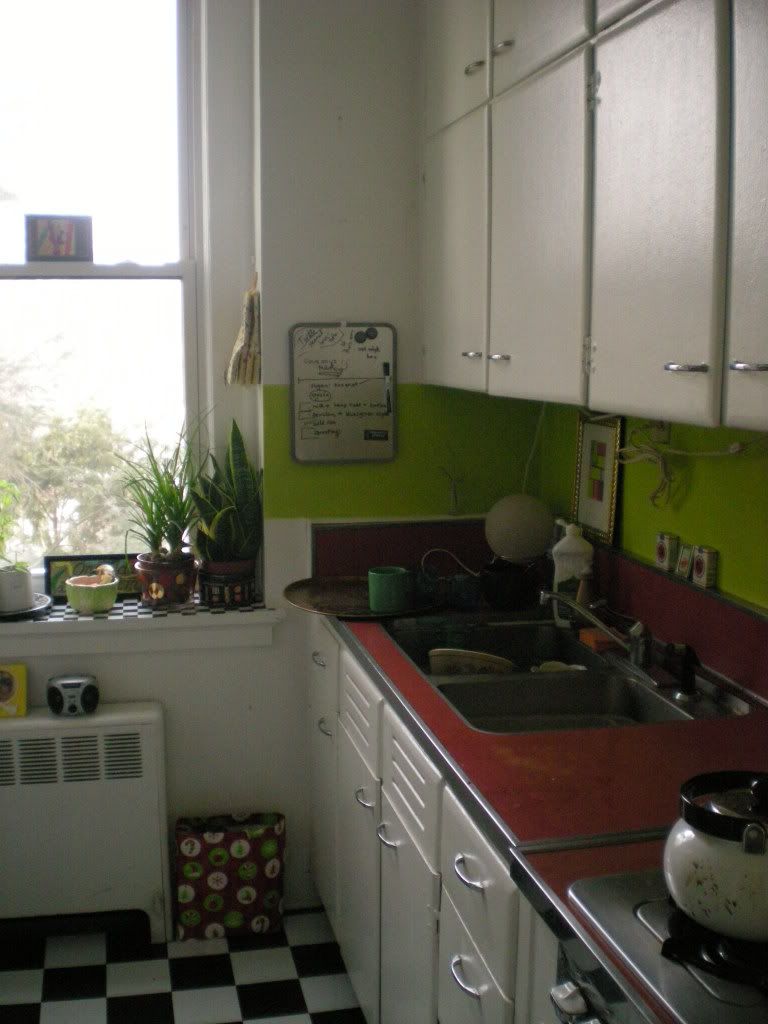 the backsplash in the kitchen with some of my artwork (which will be moved to another room):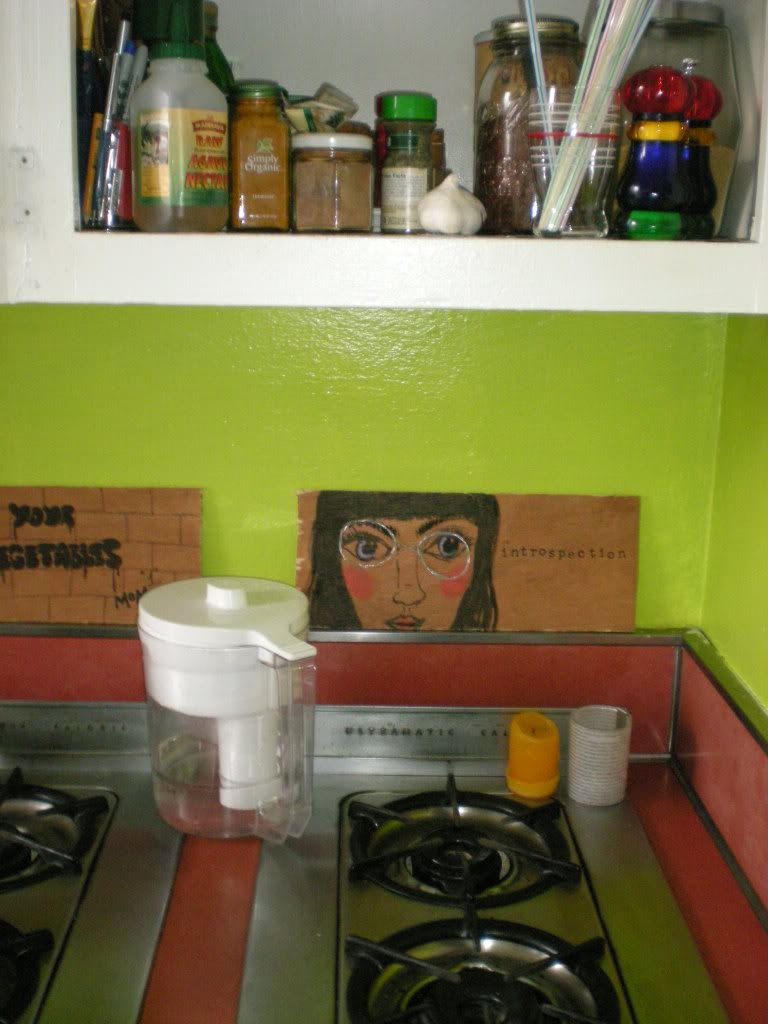 the kitchen pics after I started the re-do: james' fan collection in the kitchen (this will stay):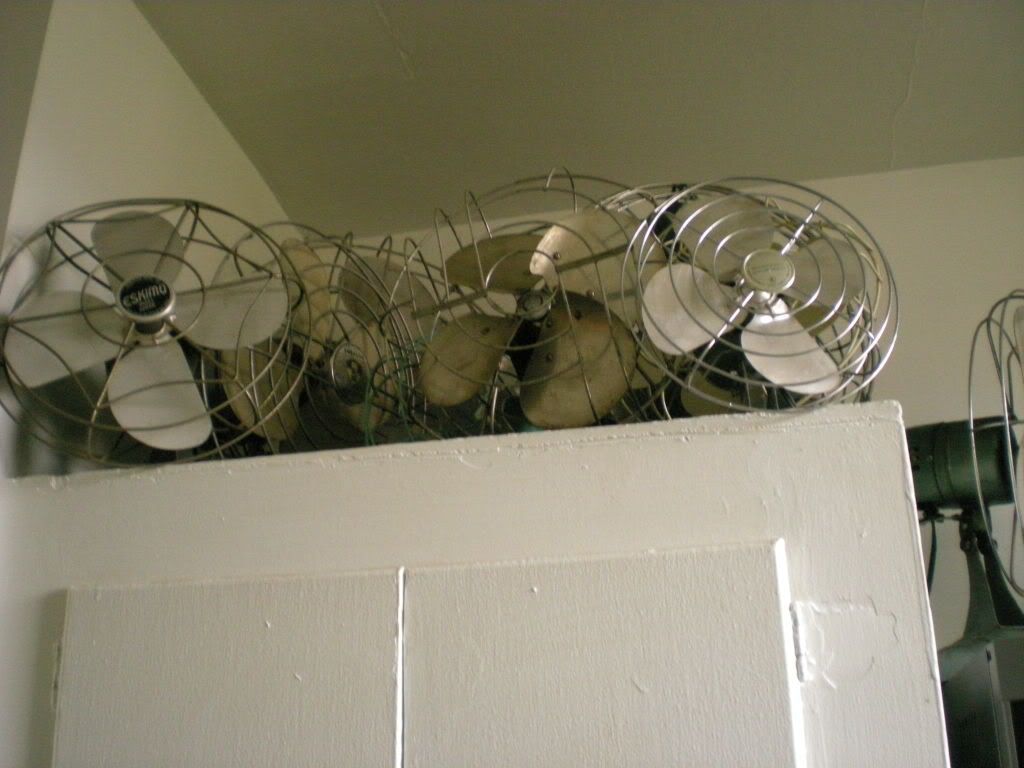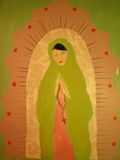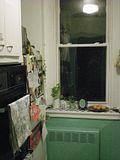 I also hung a bamboo matchstick shade up for the window. The fridge needs to be cleaned off. the bathroom: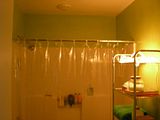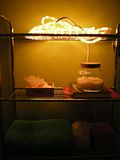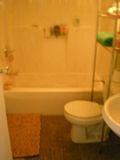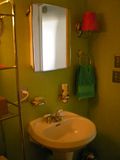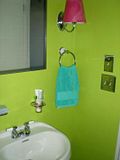 my artwork in the bathroom: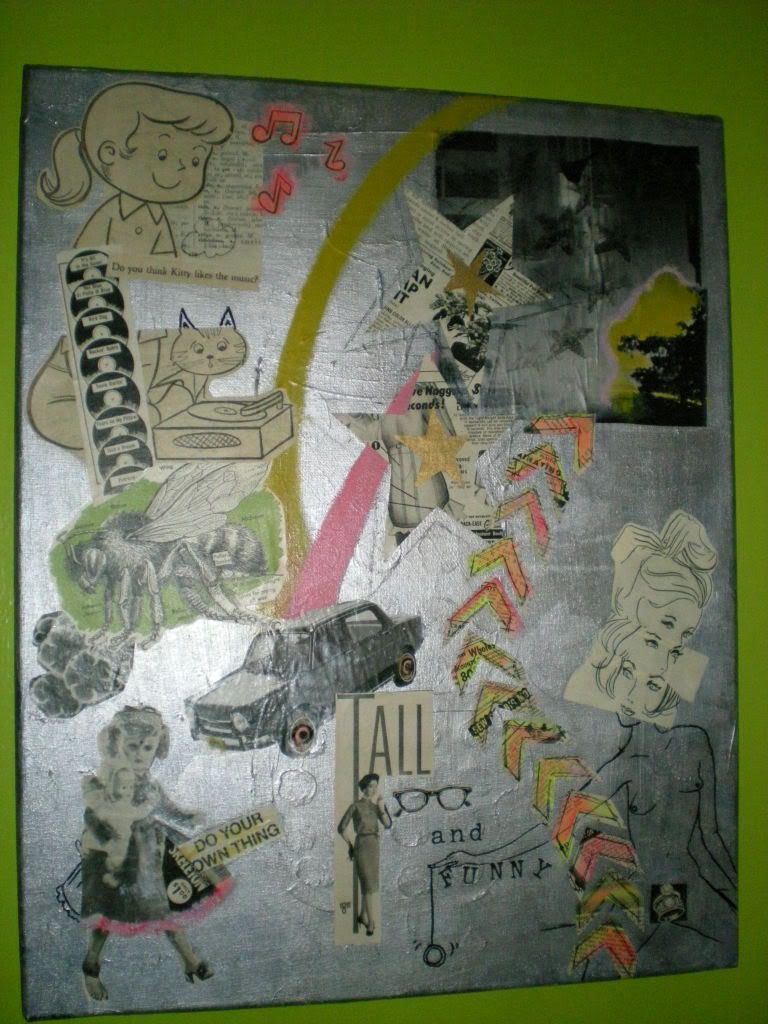 and part of the living room: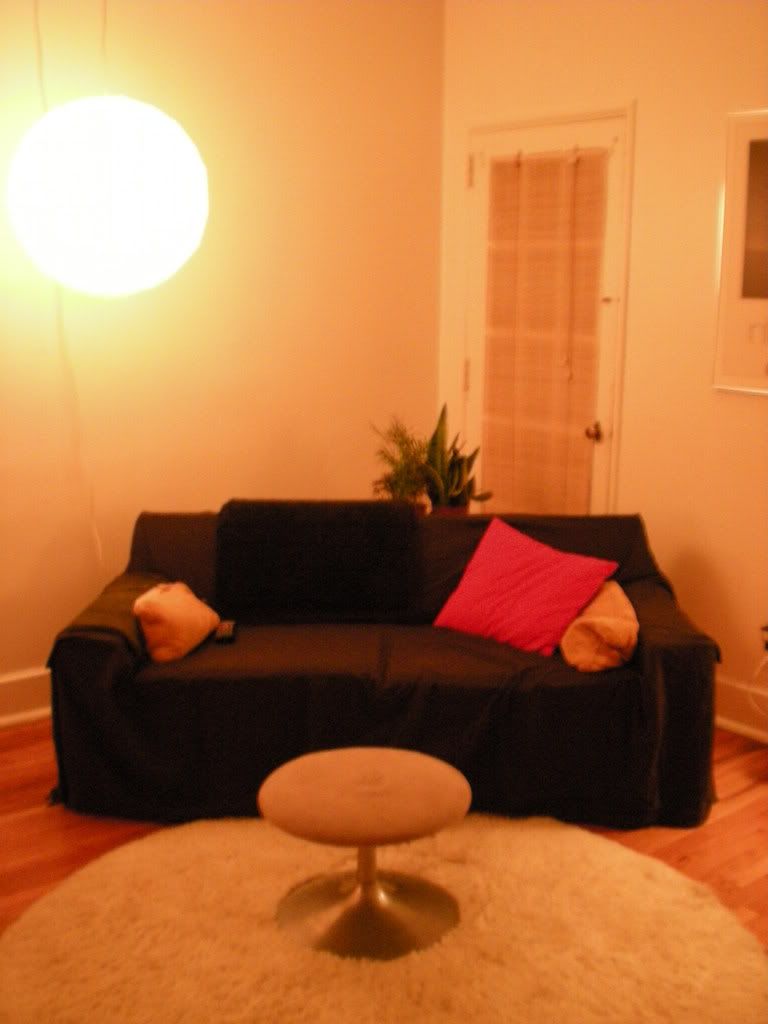 the living room is a whole 'nother post, it's also in the middle of a re-do. the couch needs to be slipcovered- this is just a black sheet. the footstool will also be re-covered and i will be making new pillows for the couch. I'll also be making myself a little work area from scratch (building desk from bedroom door), so i'll post when that's done too!