I thought I'd post a few "what I've done with the place" pictures to share. When we married and I moved in all the walls were the same color. I've been trying to inject some life into the place and bring our love of travel and other cultures into the decor. So far the kitchen is the only room that's just about done. My husband spent part of his childhood in Spain and has very fond memories of it... so we went for a homey Spanish feel in there. I had some before pics but there were some glitches with resizing them... so just imagine the "after" pics void of any color on the wall, an extra microwave on the counter, and a bachelor pad vibe to it. :) Here's some of the "after": (BTW I'm not trying to be artsy with the lighting... our overhead burned out and we're going to replace the fixture)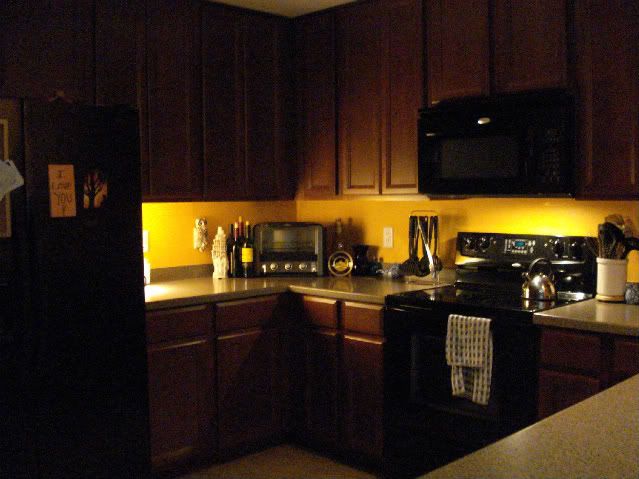 I love this tile!
We picked it up in Spain earlier this year. Trees have special significance for us. My owl is one of my favorite parts of the room :)
Any feedback or ideas? Thanks!