Hi gang. After about 9 years I finally re-did my kitchen. It was a long and drawn out process for two reasons. 1) The amount of CRAP you collect in nine years and 2) I repainted in red. Primer, two coats, etc... When we originally moved in we just threw a coat of paint, stenciled some ivy leaves and called it a day. I decorated here and there but because it was done in pieces it never really went together. I decided I wanted (what I call) sophistocated country...a more mature and elegant country. So here are the before and afters. In the befores please excuse the mess. I had to unload everything and do one section of the kitchen at a time so we still had function. The back door section before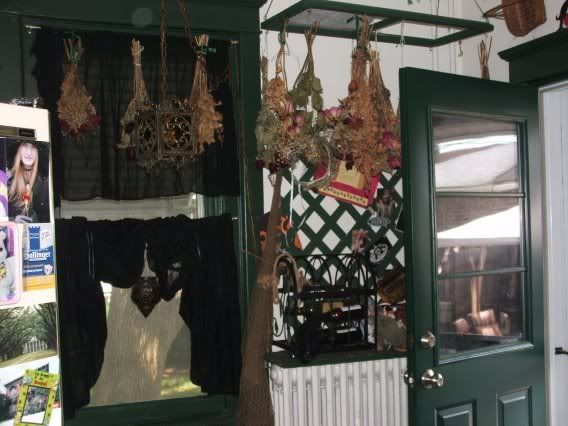 After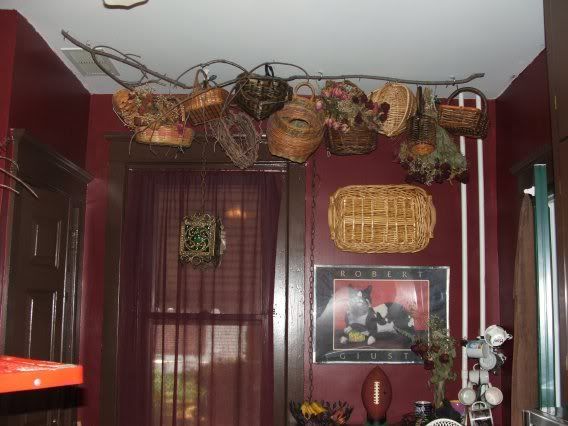 The stove area (two befores). Ignore the mess.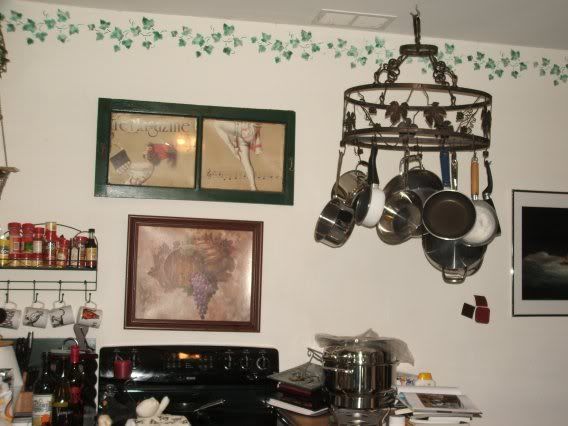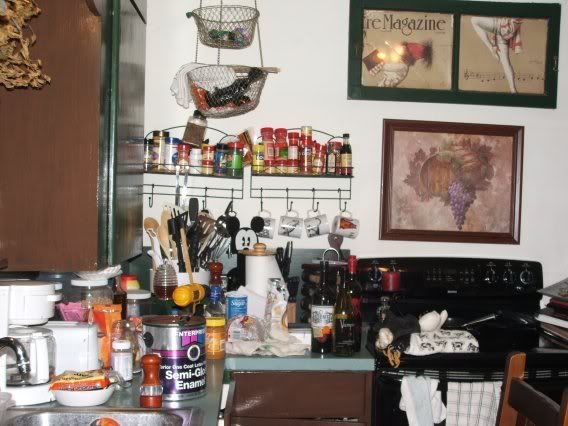 Stove section after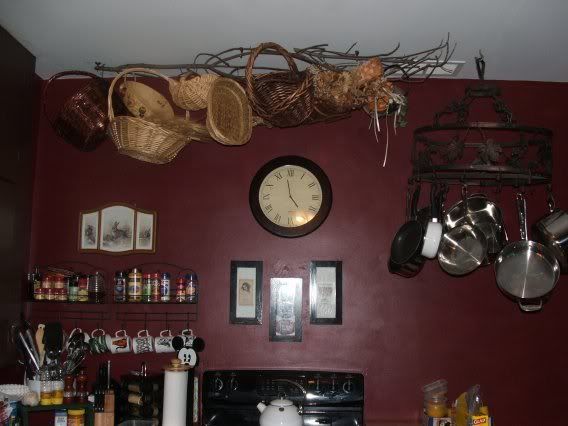 The wine cabinet section before (my husband made it!)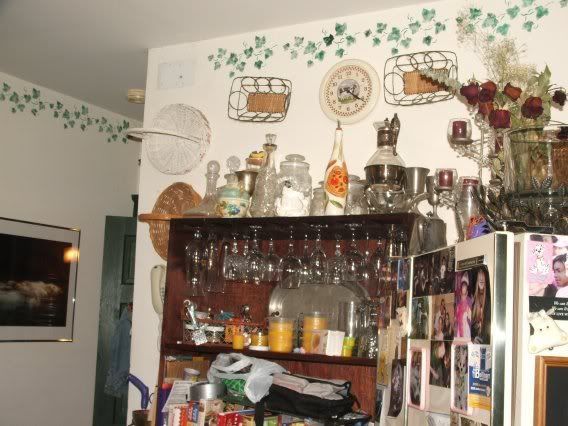 After. I included the top of the fridge which is right next to the cabinet.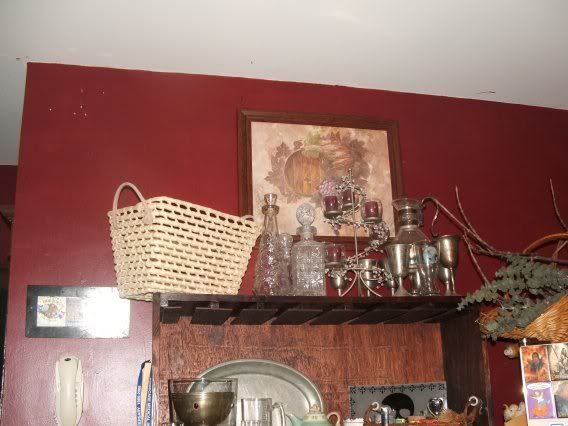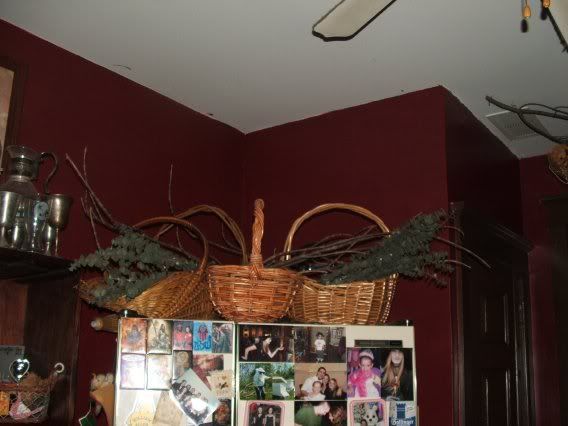 The window area...yes, I love rabbits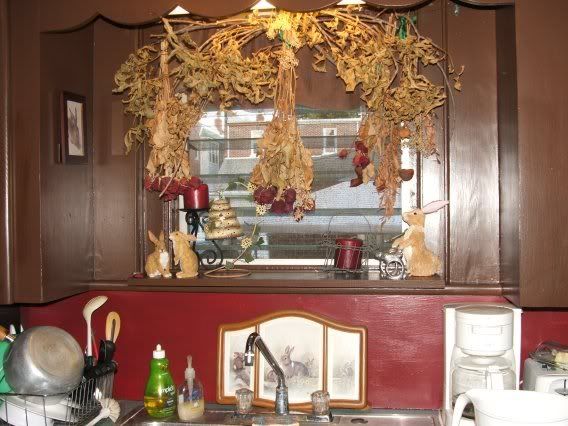 Oh, and our friend's plum tree exploded. One is a five gallon tub and the other is a four gallon tub. Thank the gods my husband makes mead.