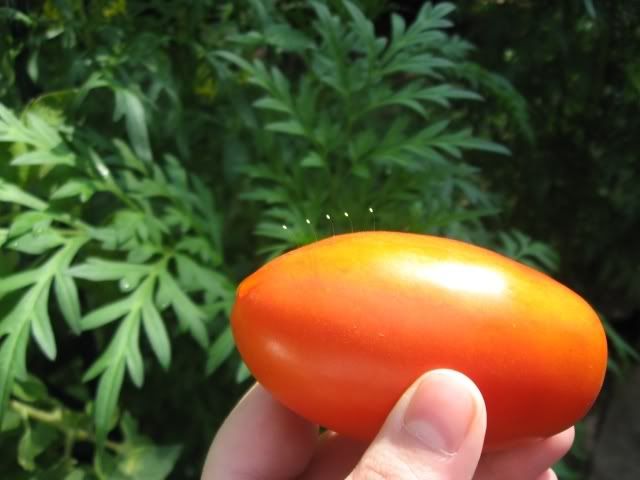 Lacewing eggs I planted my borders as mixed-use beds with veg and flowers living side by side. It worked brilliantly for marigolds, nasturtiums, chamomile and various cutting flowers like dahlias and zinnias because they enjoyed the heavy regular feeding they got since their neighbours were tomatoes and peppers and garlic. The cosmos however, got very confused. Cosmos like a deficient soil and these poor cosmos sulphureus started growing and couldn't figure out when to stop. Instead of 4 ft. tall plants, I have 8+ foot tall plants. Instead of flowers I got loads of green growth, including one pretty impressive plant with really interesting fasciation on the stalk. I love these, I'm collecting seeds to share and I'll definitely replant next year. They're bright, they bloom forever, and the pollinators love them. We found bumblebees dozing in them all summer. Next year maybe I'll just stick them up at the mailbox where they'll be ignored.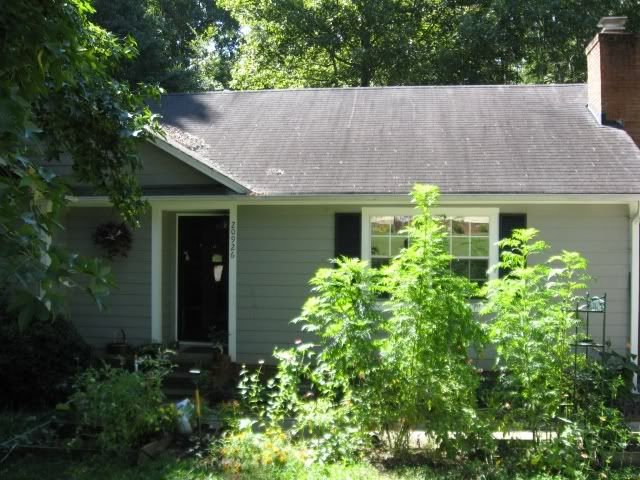 They got as tall as the gutters while we were on holiday. They're even taller now.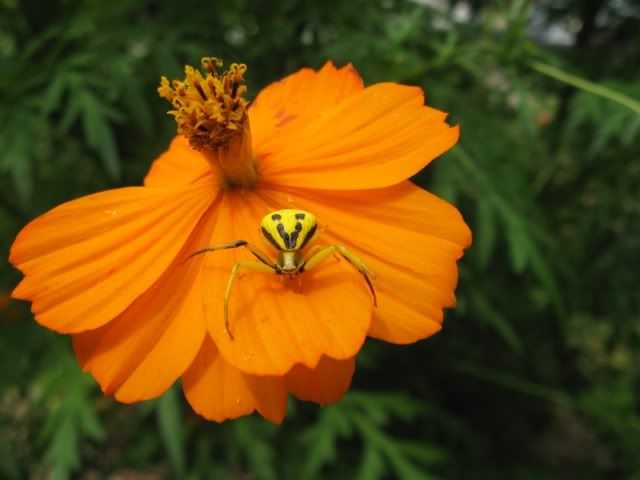 Misumenoides formosipes sits patiently waiting for a butterfly or bee to stop by so she can eat it up.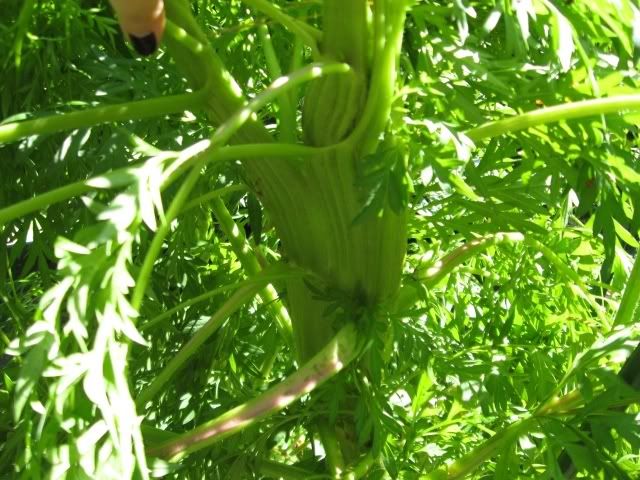 Fasciation at the top of the stem that eventually caused it to fall over because it was so top heavy.