This is my first post here, though I've been lurking awhile. Howareya? :) I recently moved to a house in Stourport-on-Severn in the UK - much more rural, the house is bigger, but the garden was the area of compromise, and I miss my 200ft+ garden from before, even though it was located in a horrible retail-industrial-suburban-concrete nightmare. Where was I? Oh right, garden nostalgia. Anyway, the smaller and overly hard-landscaped garden at the new house is difficult to work around, although it
is
a planting blank canvass, since while there is certainly a place for rose bushes and primroses, they do not a garden make. We've put in a pond, and raised the border on one side, but the local reclaim yard went bust, and I was relying on a trip around there for inspiration as to what to do with the other side. Care to take a look and offer opinions on materials (cheap) and layout (attractive)? I could really use some input. We're thinking much larger planting on that side.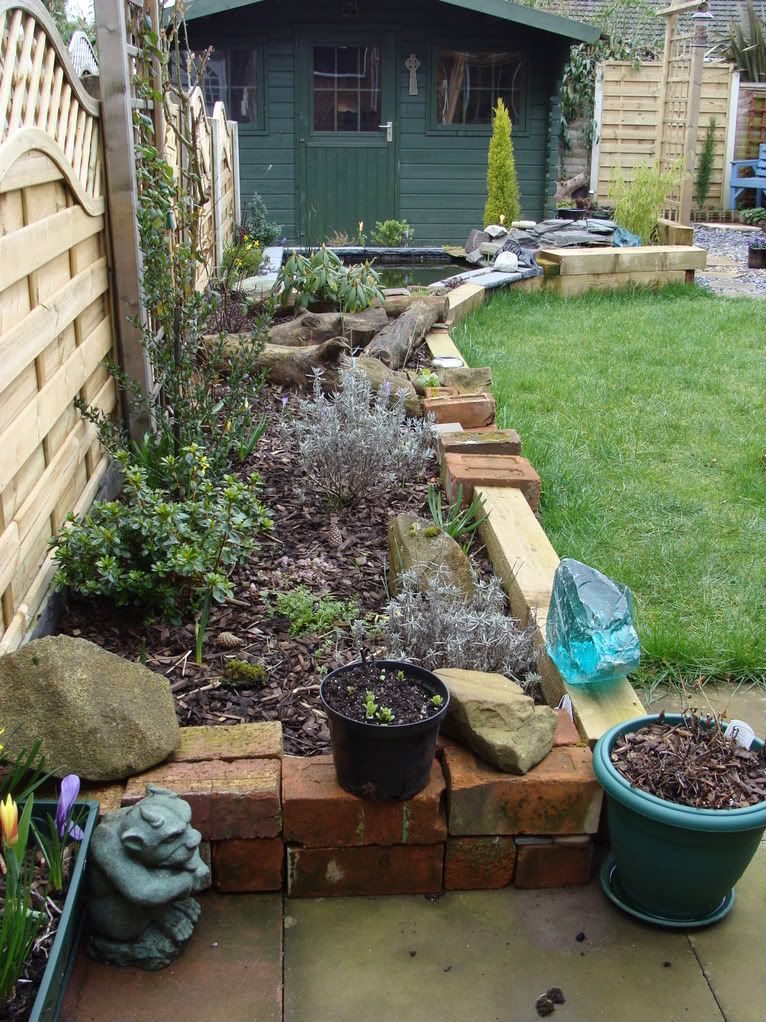 This is the side we've done. I'm hoping that when it matures a bit, it'll look a lot less sparse (of course it still needs some colour/interest here and there).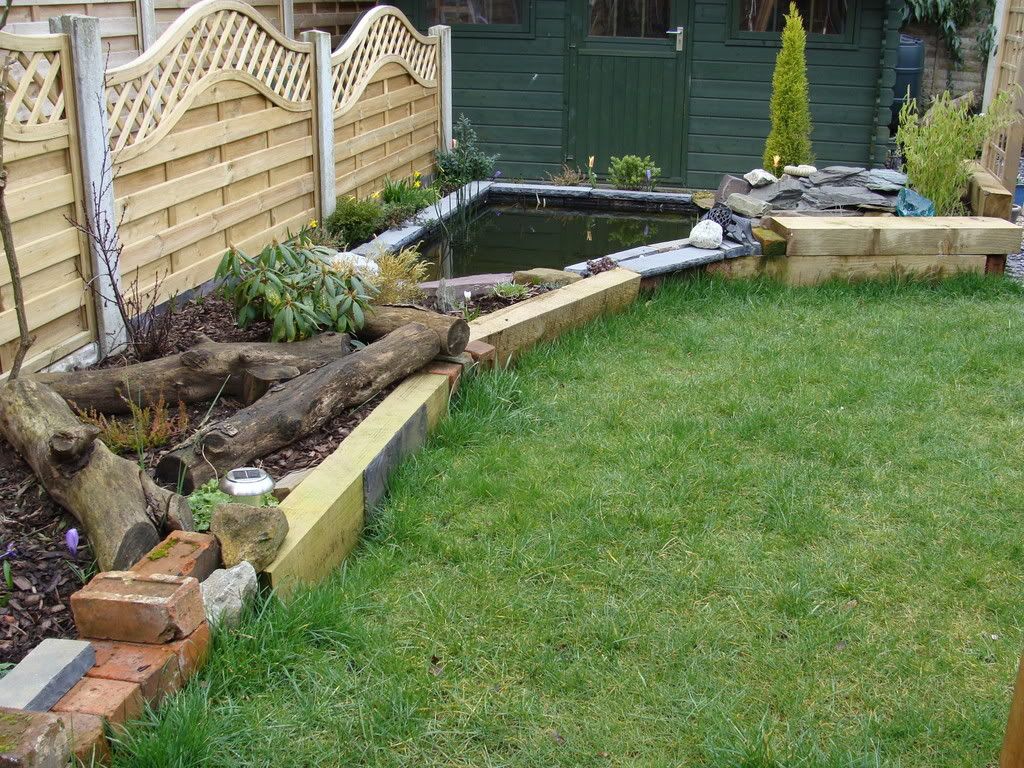 I'm going to remove the middle 'sleeper' and replace with bricks, to break it up a bit more - hopefully the others will weather in eventually.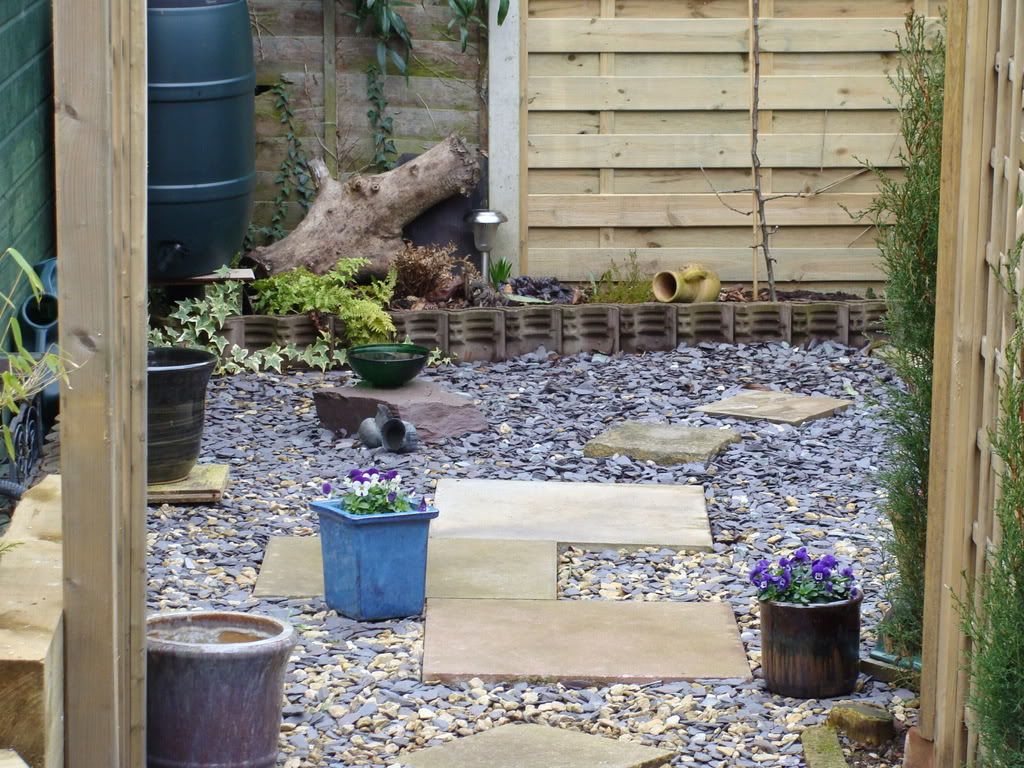 This low border at the back of the garden was already in... it seems to be made of curved roofing tiles; they're staying for now simply because they're so well concreted in that removing them would be exhausting.
And this is the side that I need help with... the border will come out further than it does now, and I'd like to build it to roughly knee high.