Last time I posted, I said that I would update on the lawn situation. Well, it's done! We put the new turf down yesterday and there was a nice downpour this afternoon which should help it all root nicely. Ok, so this is the lawn before I started.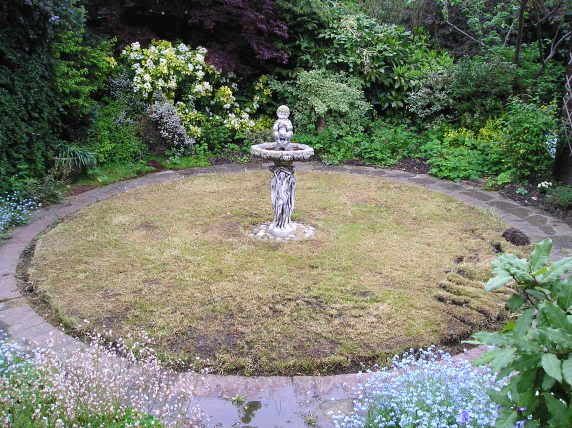 Then we weed killed it, and started to take the old grass off - see here.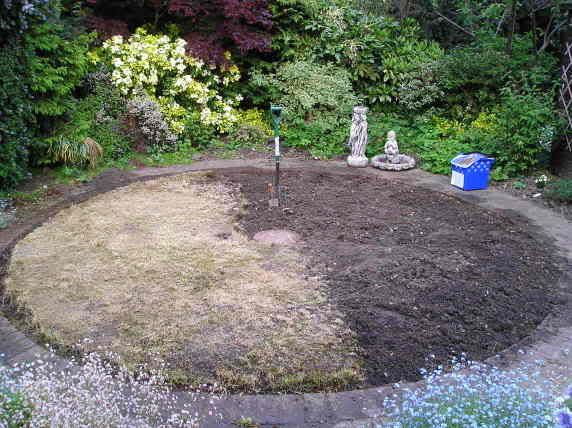 After clearing it and levelling it last weekend, we got the turf on Friday and started to lay it.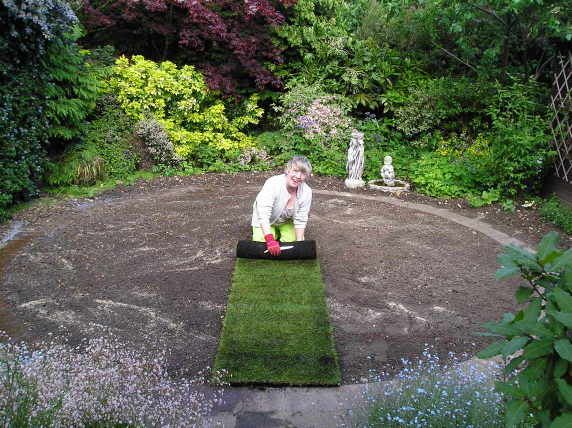 Hobbitmum does the whole kneeling thing - I do the lifting and carrying turf to site. Halfway there...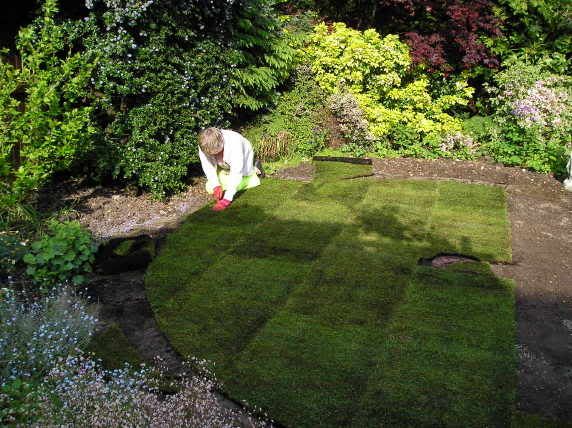 Nearly done.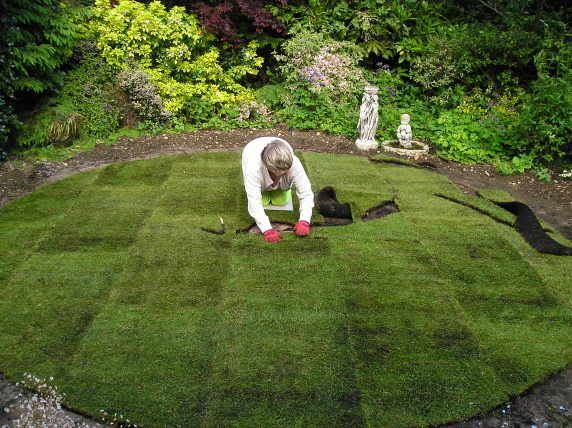 The finished product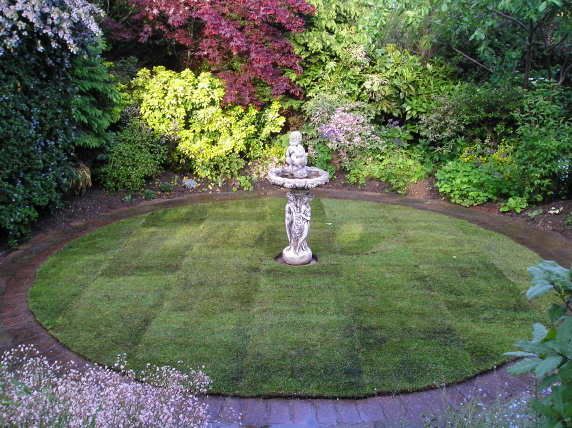 This is a slightly different view, from my upstairs bedroom window.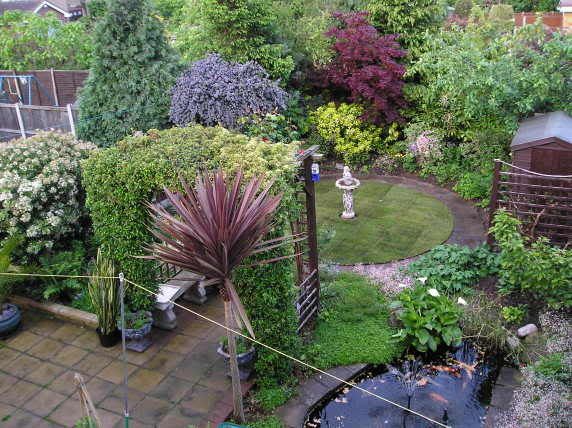 Finally - the pond.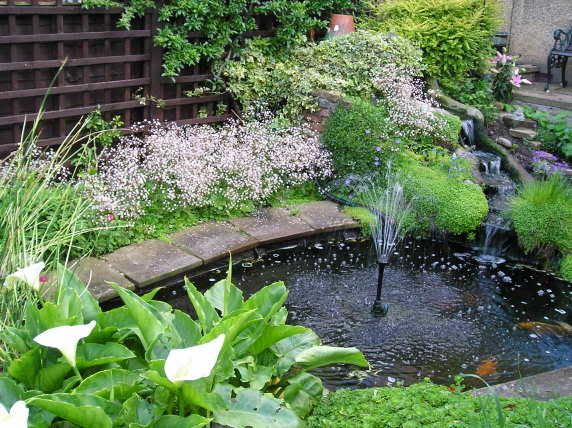 And a close up of the lovely lilies that grow at the edge.