My living room is in need of some serious help...
It still looks something like this... minus the futon...
My living room is long and narrow... so space is kind of limited. I can't becide on a love seat. I don't really want a full size sofa because if I get that, that's all I'll be able to fit in the living room.
I've been looking at Ikea's Lillberg Love Seat for a while because of size...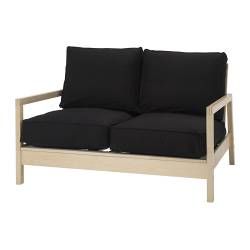 But I don't really like the colors they have to offer. I want something more inviting...

Sunday I came across this set at Sears... it's patio furniture but quite comfortable... and only $200 more for the whole set than the Ikea love seat and I think much better quality.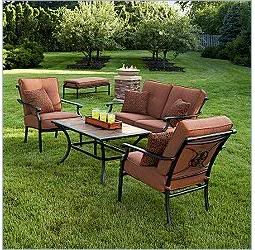 I like it's warm colors also... soooo.... my question is...

Would it be tacky of me to have a patio set in my living room in place of a traditional living room set?