There are some pics under the cut... So this is what the couch area looked like not too long ago: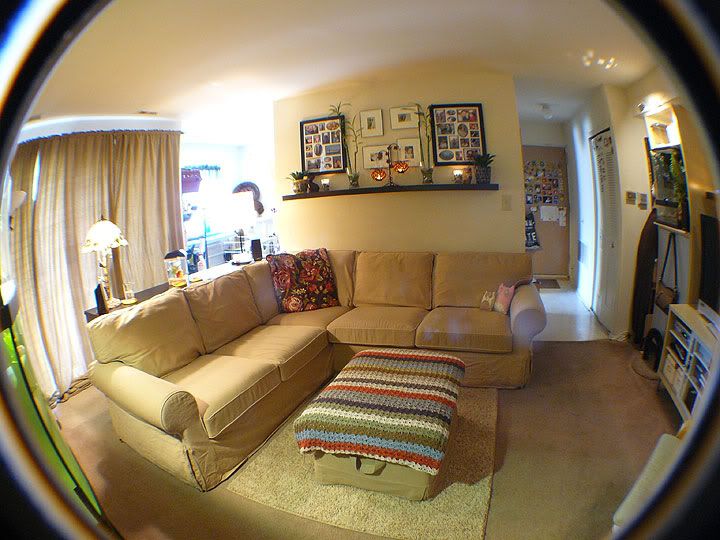 I liked it. Nothing wrong with it. The slip cover however...yeah well the people we bought the sectional from let their cats RAKE up the corners so that wasn't very attractive. It was clean though. :) Now, we had gone to the "as is" section at IKEA and with out thinking we would find a full set slip cover....look what we found for only $35ish (can't remember the exact amount but was insanely cheap):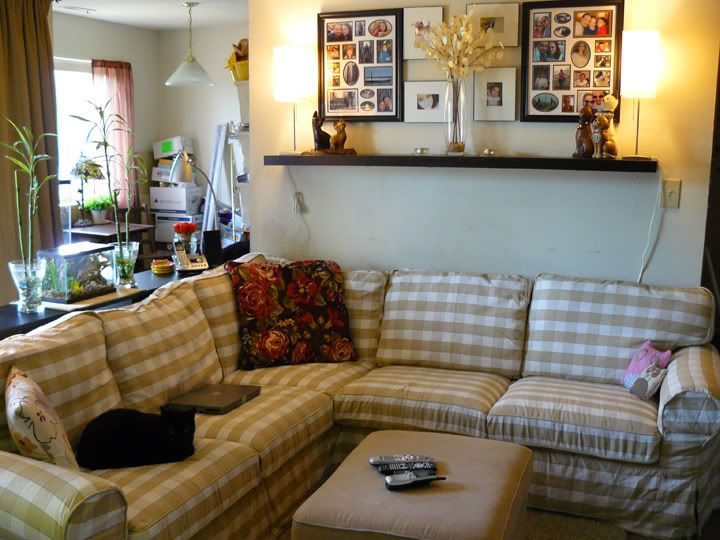 Isn't it fun? It's a $150 slip cover so to get it for under $40...yeah, good deal. NOTHING wrong with it. I also updated the "mantel" with two new lamps Dave and I found at IKEA for only $10 a piece. They are the paper lamps but you can't really tell in the pic: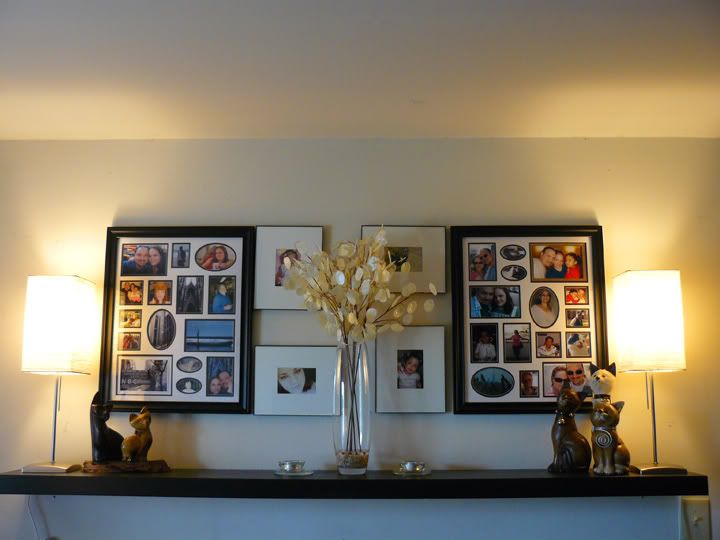 The middle floral thing will actually end up in the bedroom on my dresser along with the cats on the right side. But till the bed room furniture gets put in, thats where it will stay. Thoughts?! Thanks for looking.