So I took pics of the living room since I did quite a bit of a tidy up job. I think it looks mature and fabulous and comfortable and inviting.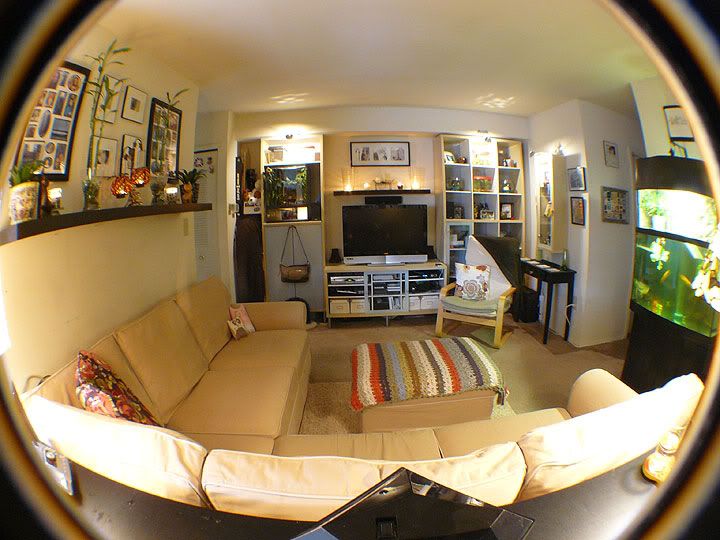 From behind the couch. The slider to the balcony is right behind me as well.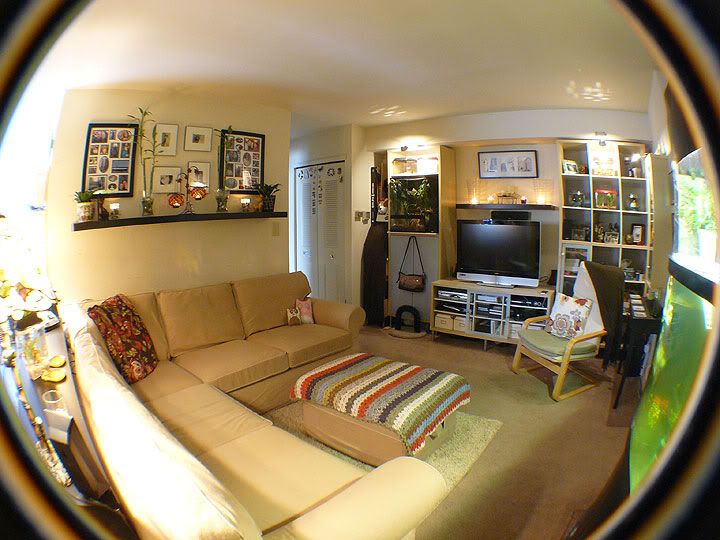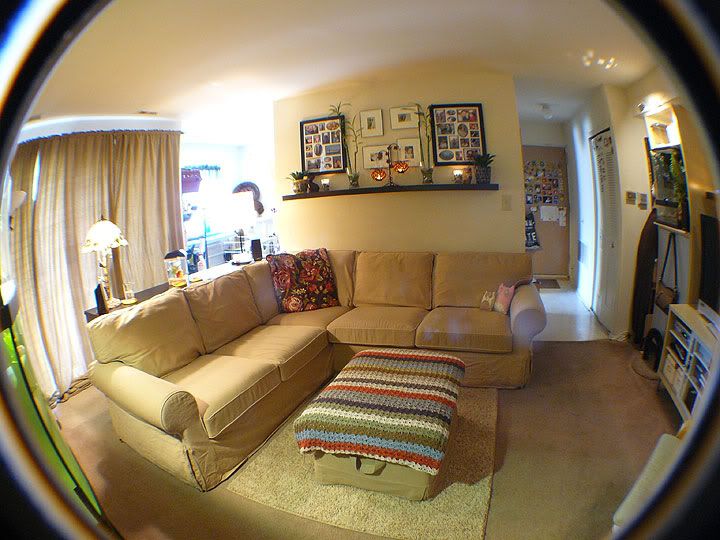 I love our couch. It is sooo comfortable. Even to sleep on which has happened a couple times :)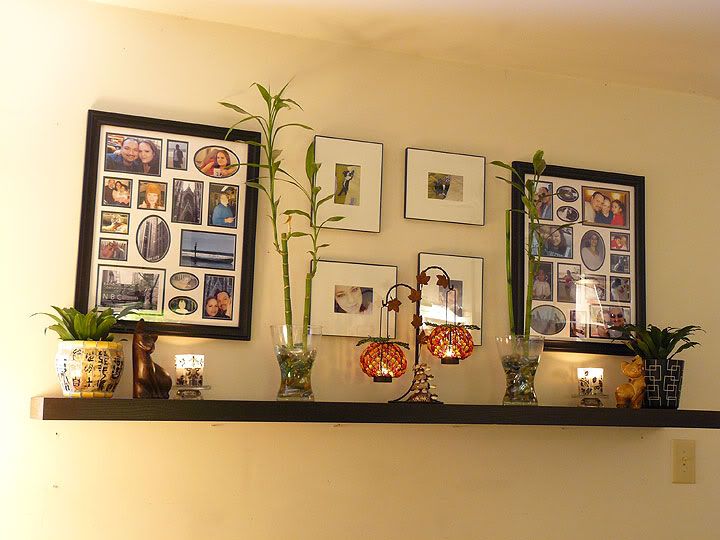 This is the "mantle" above the couch. Have some yummy smelling candles going. It's pretty.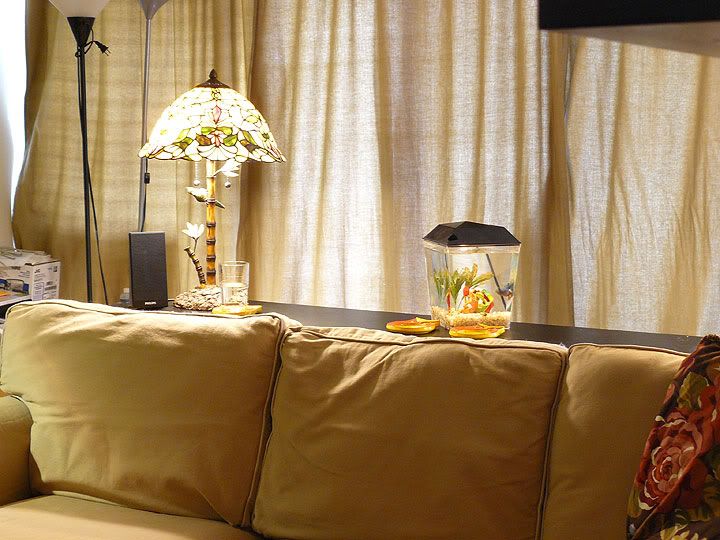 Right behind the couch...it's actually two bookcases with a LONG shelf on top to give it almost a console table effect. There is a small betta tank with a betta and two guppies and then one of the Tiffany lamps my mom got us for a wedding gift.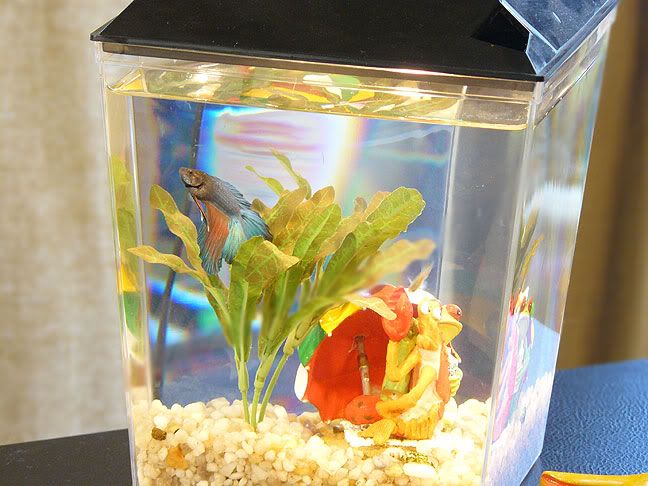 Close up of Sir Kingston the fish and his tank mates you can barely see.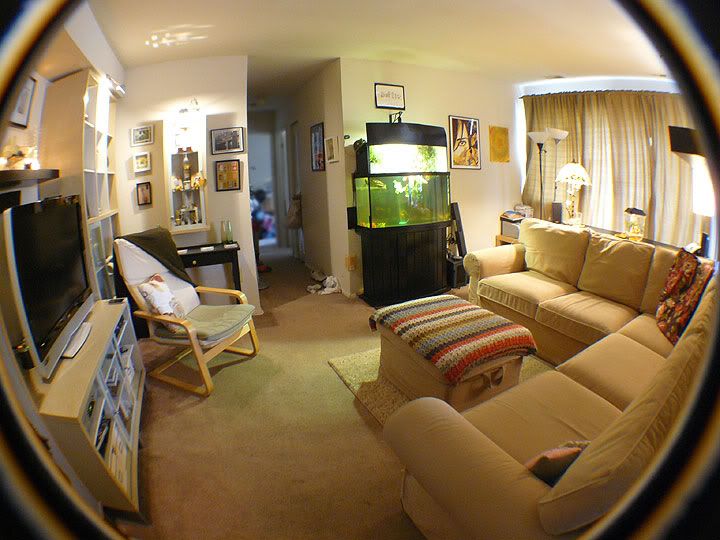 I swear to you, Hurley's tank is NOT green! He just has a lot of greenery in there and the light reflects off it weird.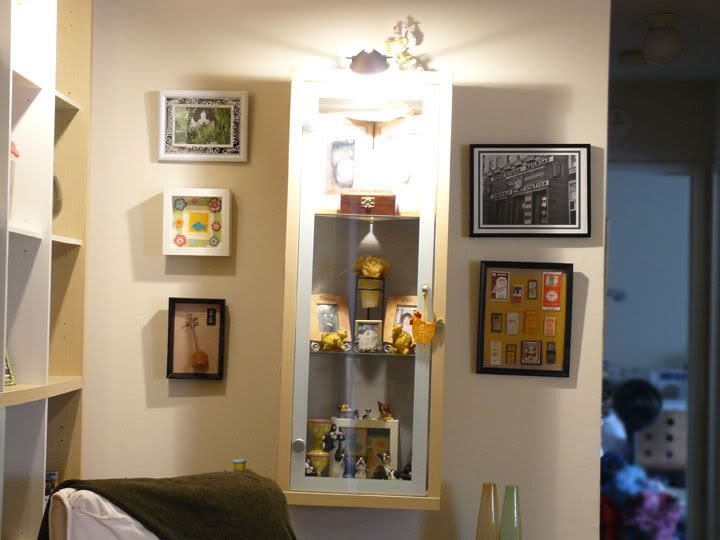 Just some nic nacs in this unit as well as our little ferret Dottie (cremated in the beautiful wooden box)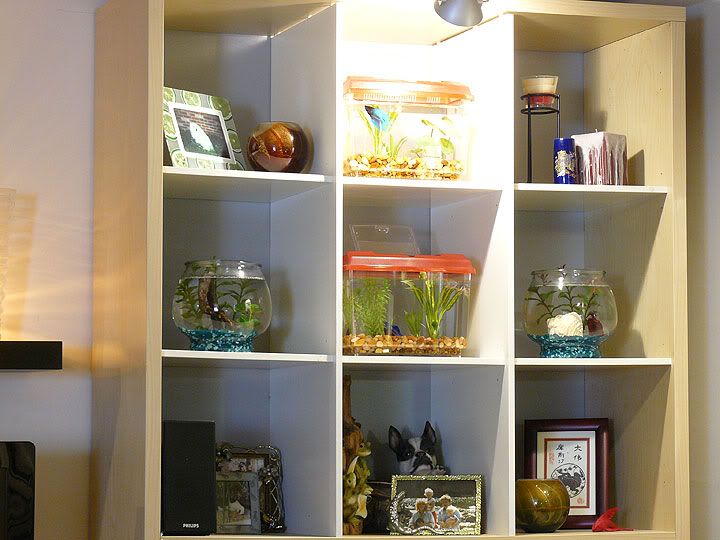 Part of the cubby cabinet unit. Where the rest of my bettas are at. Top tank is my pretty boy with a split tail. Below and to the left is my rescued female girl betta, next to her is a male and next to him is my shyest male. Thanks for looking!!!!