I posted yesterday about conflicting tastes, and so today I got around to taking pictures and uploading them, just to show you what I meant. PS - sorry for the mess, didn't bother to clean before taking pictures.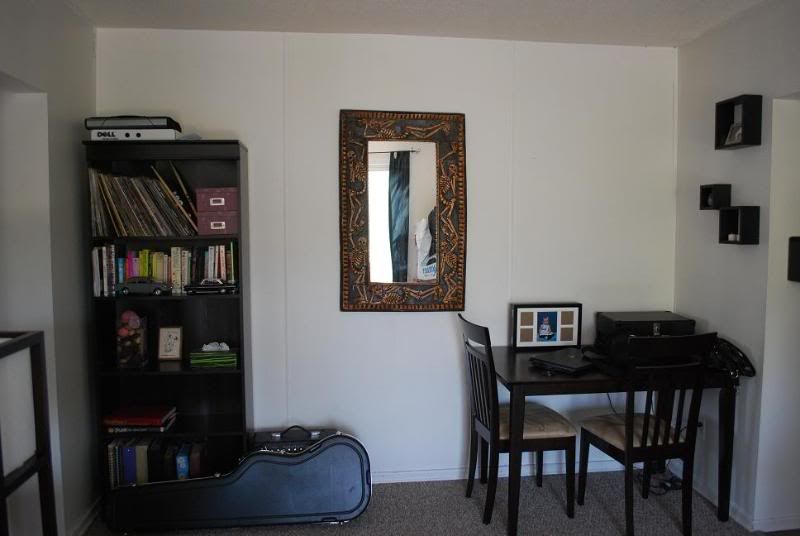 This is the wall opposite the balcony. As you can see it's our bookcase and "computer desk"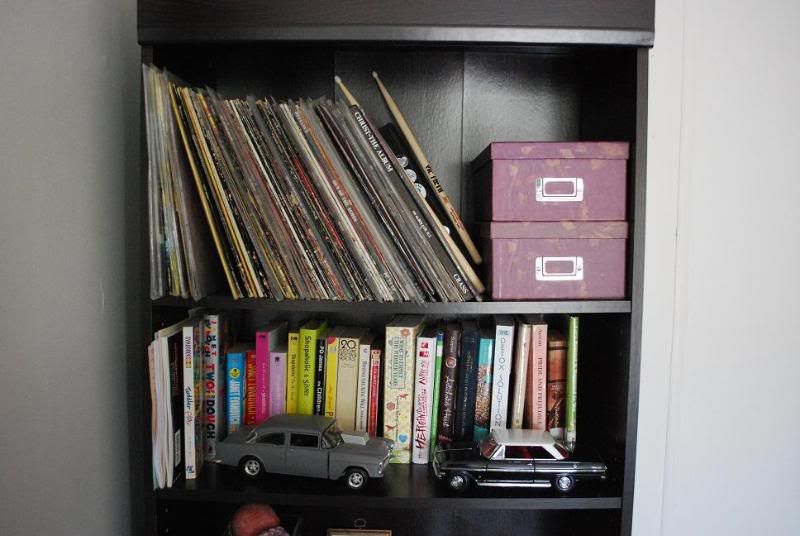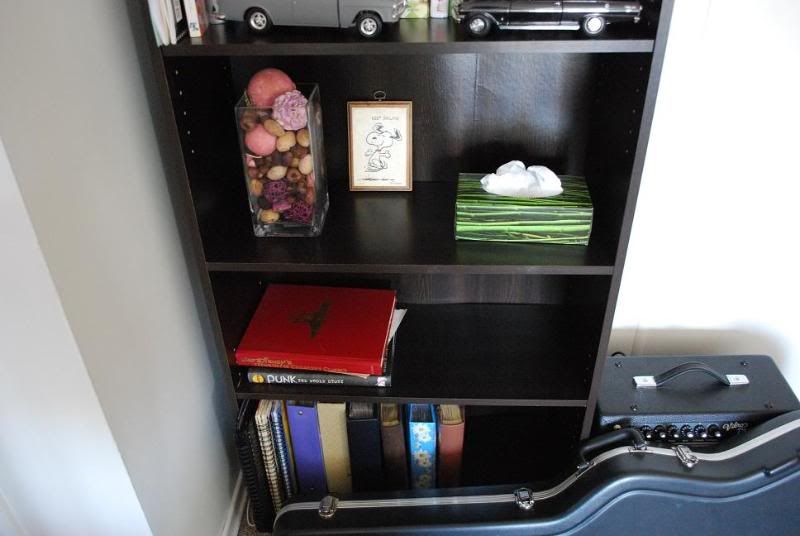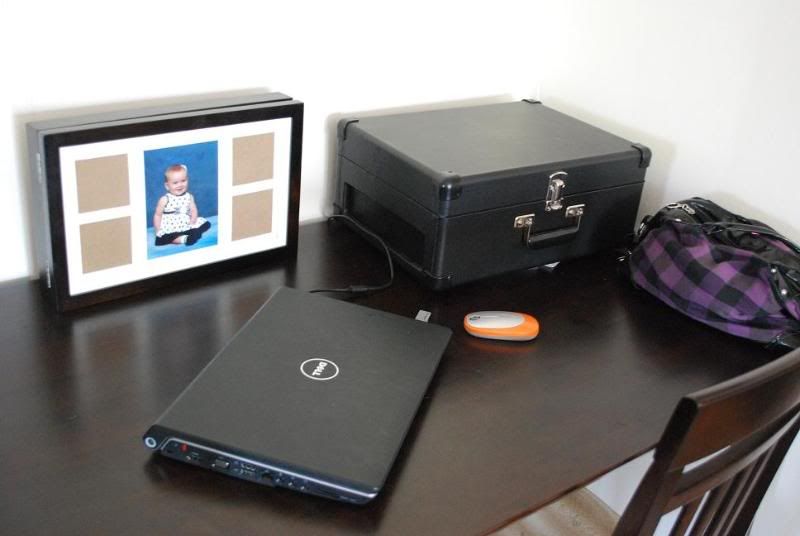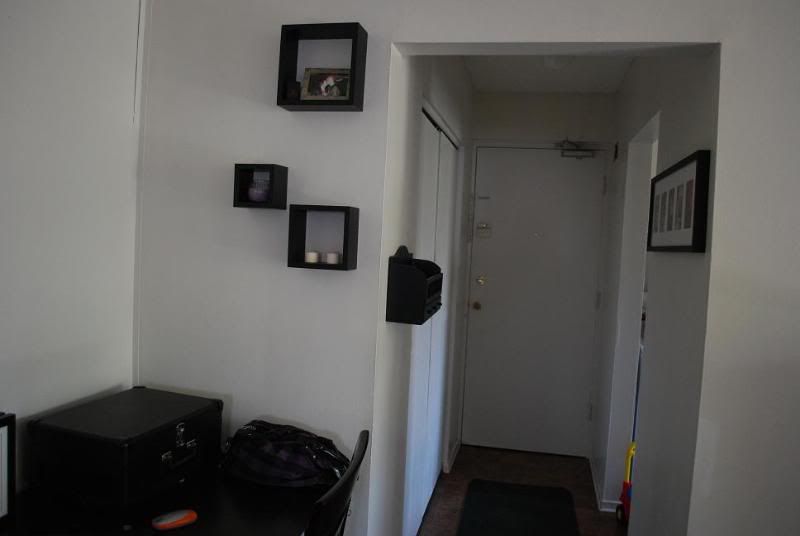 This is above the "desk", and a view of our front hall.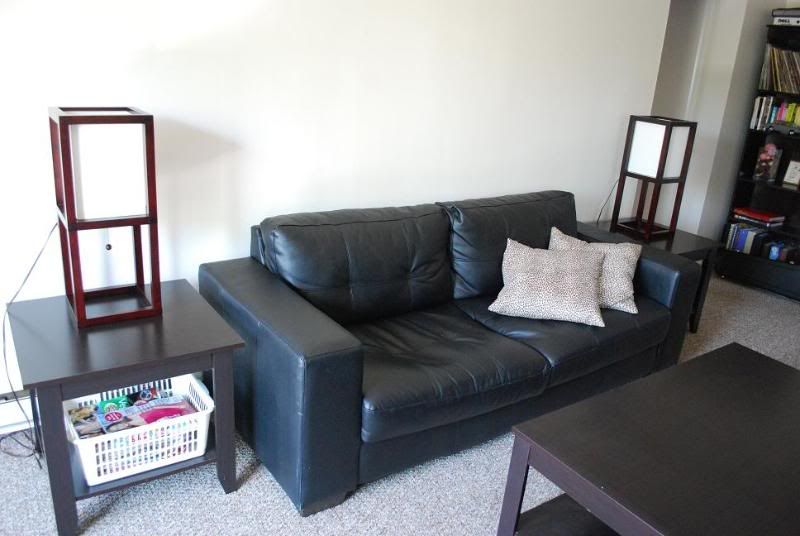 Our couch. We're planning on putting a huge clock above it, but it's probably going to be a while before purchasing one. They start at about $300.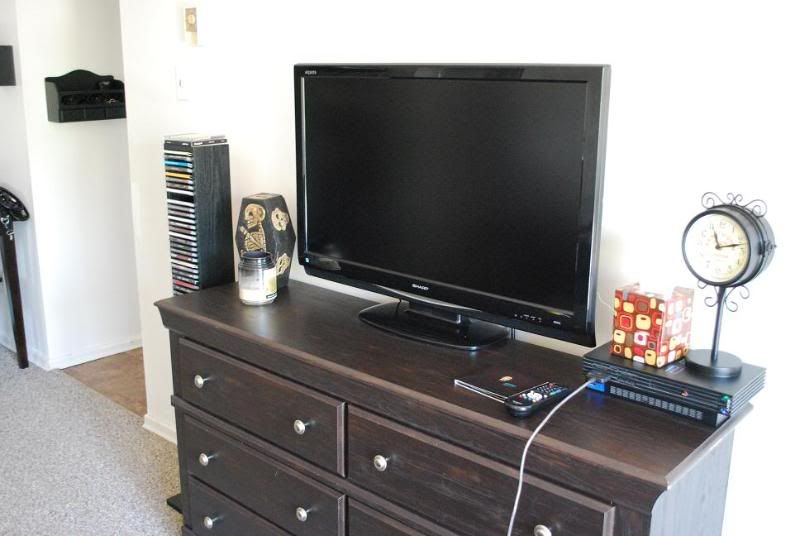 Opposite our couch. We're using a dresser as a TV stand because it keeps everything out of reach of our daughter (who's 18 months old).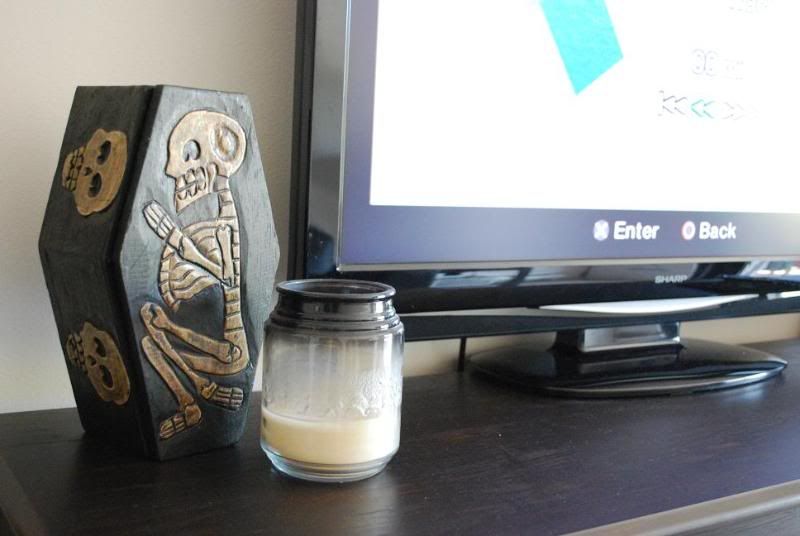 My cool coffin case!
Our end table.
This is the view from our balcony.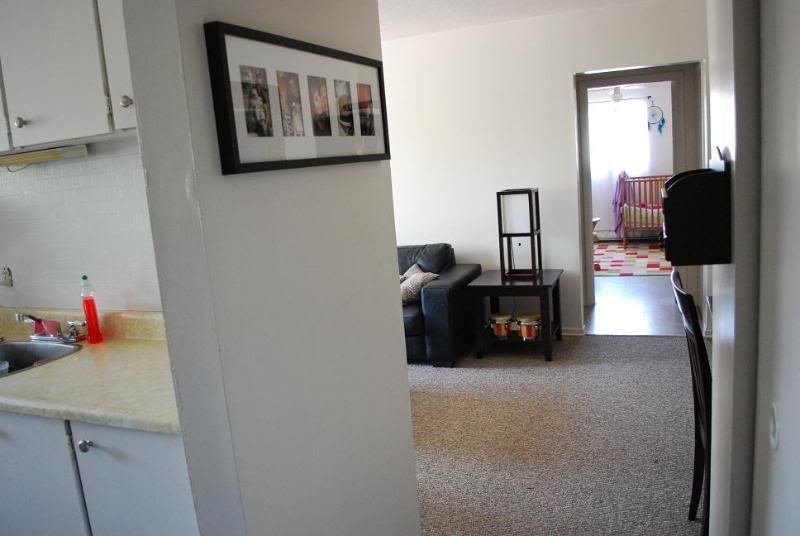 This is the view from the front hall.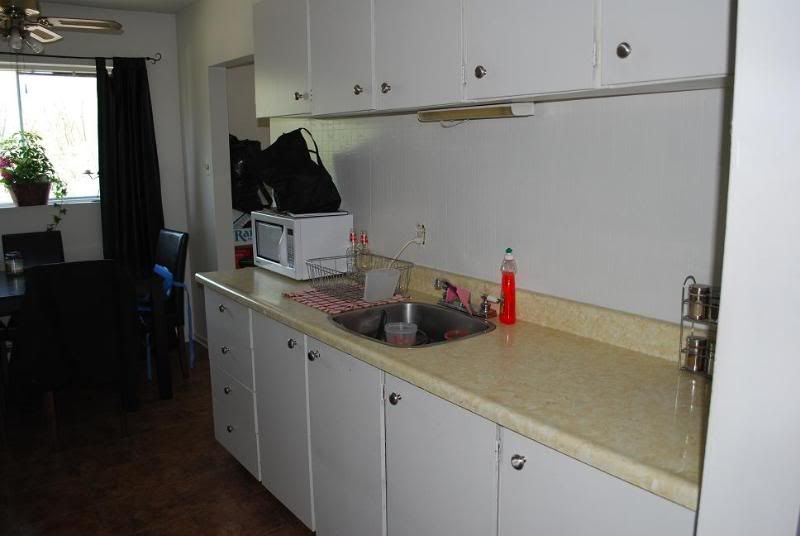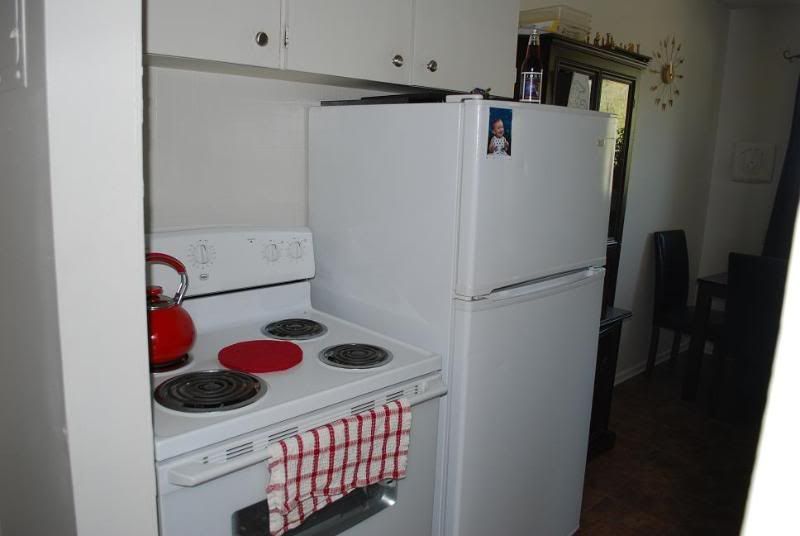 Opposite the counter.
My half empty fruit bowl. It's grocery shopping day today.
Where we eat.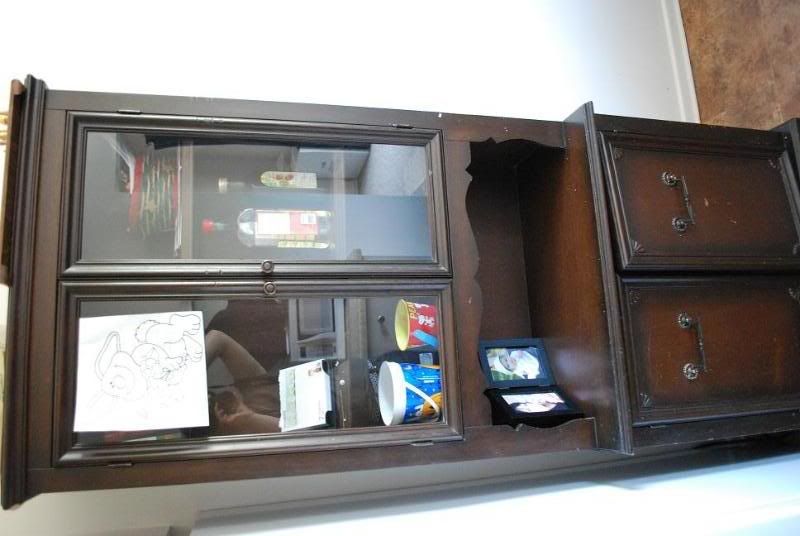 Our china cabinet, which is actually where we store our kitchen junk. So as you can see, everything is dark, plain and boring. And, as I'm going to start buying things here and there, I could also use some suggestions for what might look good. I have horrible taste.