Canna (not mine, I must add):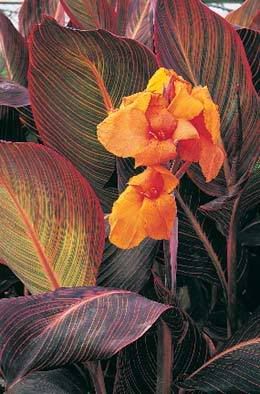 This year, I am attempting to grow cannas. So far, they are going well, but one or two of the more slowly growing shoots have a white powdery substance dotted on them. I read that one problem with cannas is canna virus. Something tells me that this white stuff is just a touch of mould, but can anyone tell me the symptoms of the virus so I know what to look out for? Arisaema: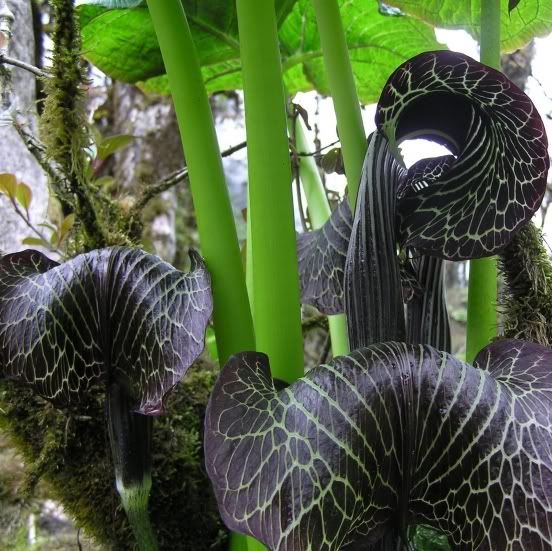 They have such a beautiful, sinister look about them. I fancy planting a few along with some ferns in the shady spot at the back of the garden, maybe with arisarum (mouse plant). Are they trouble to grow? Are they evergreen? What about winter protection? I'm zone 8 here. Thank you!