It's never enough, is it? I thought I had everything I needed but I'm thinking there are some blank spots: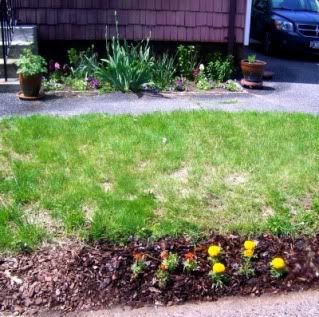 It must have been a month ago that I asked advice here about weed-proofing my front border. I put down some landscape fabric and, following the great advice I got here, planted the marigolds about a hand-span apart. I need a lot more marigolds.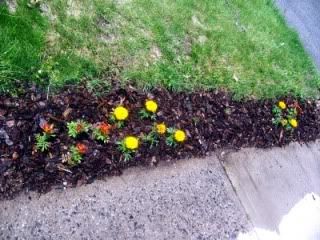 Those are store bought marigolds on the outsides. Inside, where it looks empty, are my seedlings. One Flagstaff and 10 Snowballs. The last survivor of my first time starting seeds indoors last year. Ole Columbie looks like he's finally going to give me a flower!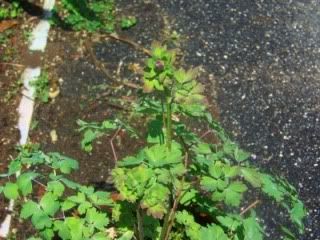 A word of warning. This is what happens when you don't separate the iris even though you know you need to.
Same goes for Asiatic lilies.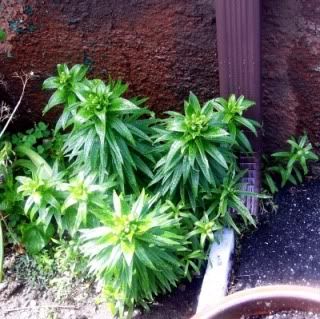 Still, I think the irises are just about ready to put on a nice show. A long view of the bed with the freshly planted lavender. Can lavender grow in a pot? We shall see.