Less blogging, more gardening!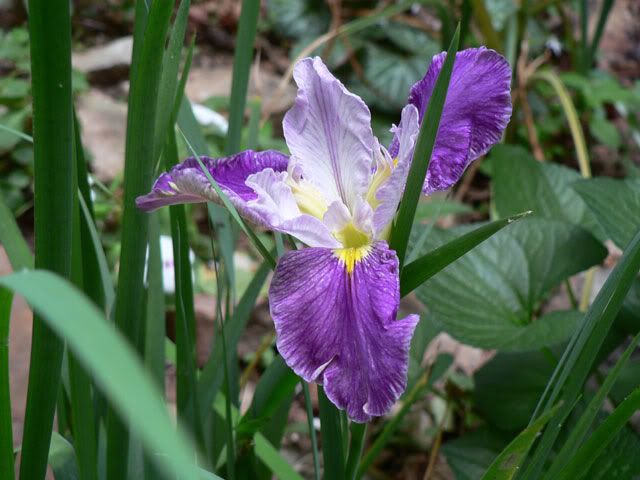 Asiatic lilies-- so nice I had to shoot them twice.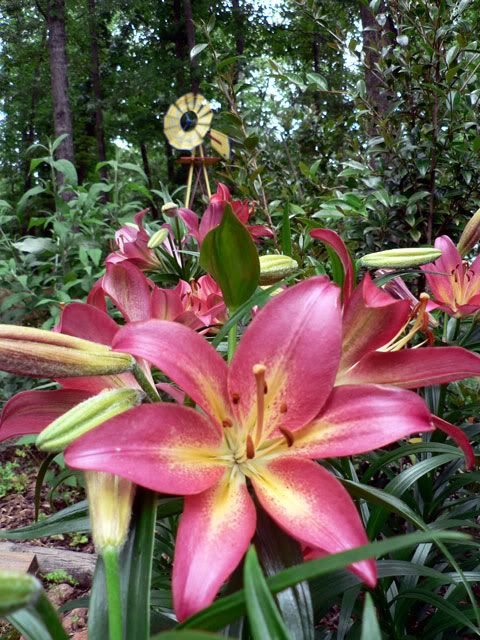 Weird "flapjack" kalanchoe the G and I picked up at Charmar.
Why are they called primroses? They aren't roses and they aren't very prim.
Real roses are something special in the garden. We've got three other kinds as well but they didn't want their picture taken yesterday.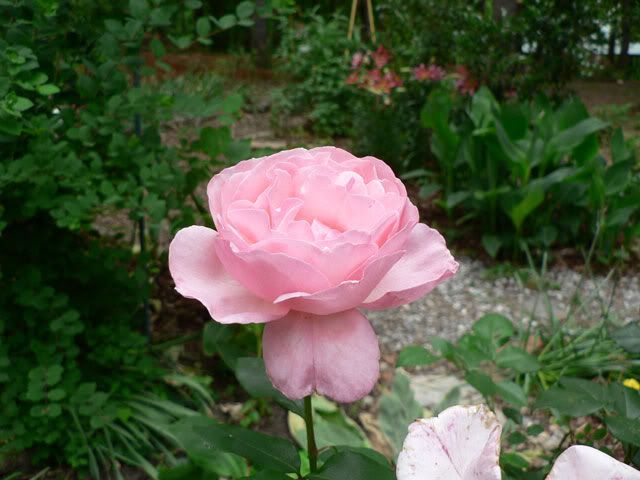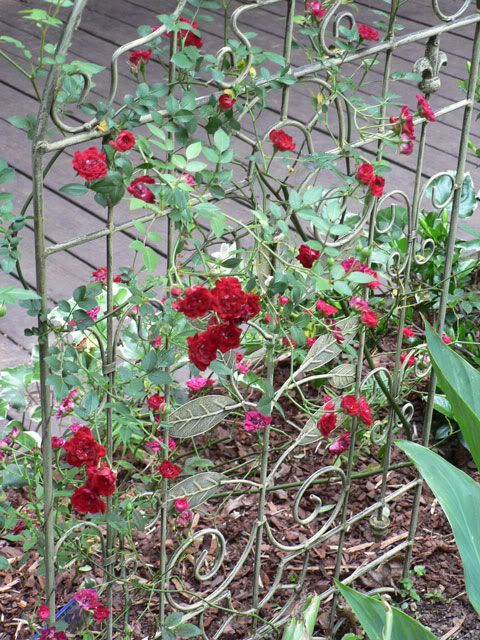 We are putting in an irrigation system! Jasmine finds all the trenches somewhat daunting.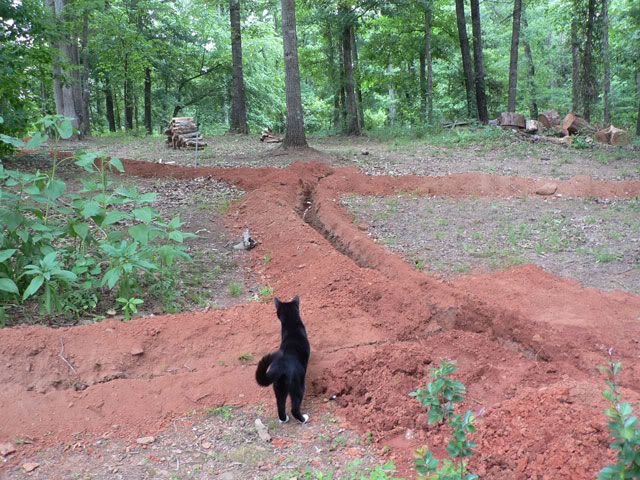 She's much less daunted by the concrete bulldog.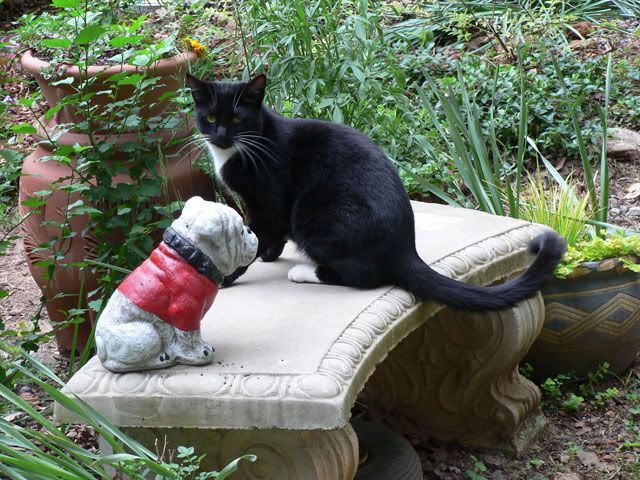 Rose Campion is one of those "pass-along" plants that's been in gardens so long it's gone out of fashion. Don't know why, I think it's pretty.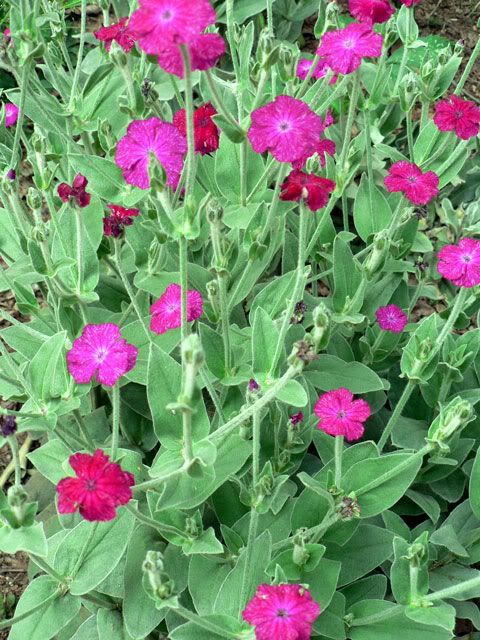 This giant wire-star sculpture is hard to photograph.
Tony "the Gargoyle" Spumoni looks over the garden from our doorway. Can you believe that's a thriving daphne in the pot next to him? Oh yes, the G says Tony's real name is Igor.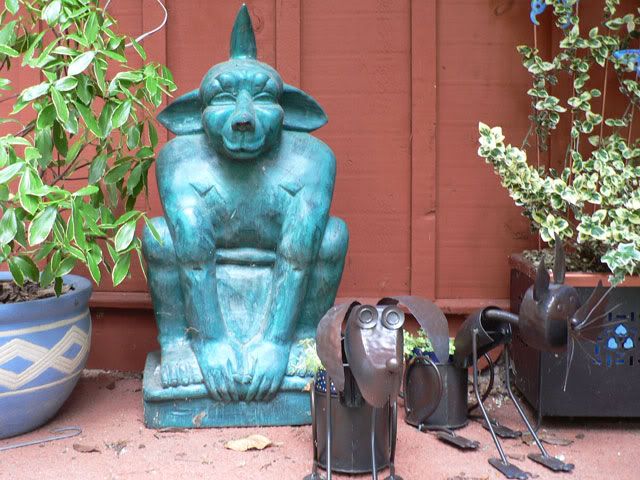 Lantana and salvia in a pot, how ordinary. But I like the way their form and color combine.
Purple verbena, a favorite among butterflies. Or so it's been in years past but I haven't seen many butterflies this spring. Why is that? The G says it's because it's been cool and it needs to be consistently above 80F for butterflies. Is that true?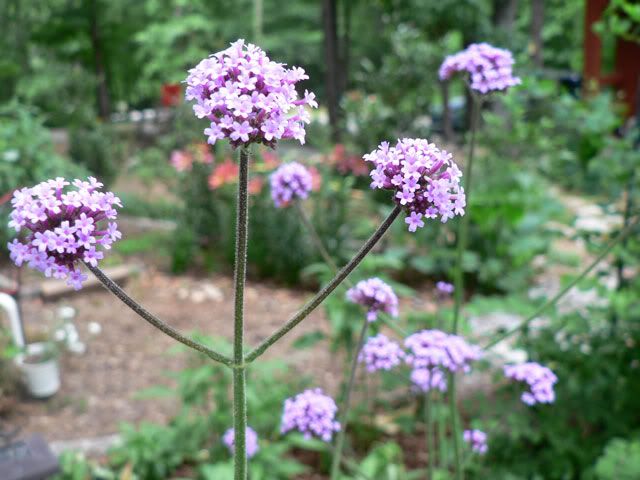 Finally, a shot of the little pond we've got between mossy boulders. Wish I was there right now! But I'm stuck in an airport. At least there's free wifi and I'll get home tonight. Tomorrow, back to gardening.