So I had this "weed" start in one of the pots that I had planted my pepper seeds in. It looked
almost
exactly like a kind of weed we get all the time here. I was about to pull it up and noticed just a bit of difference, so instead of pulling it, I repotted it (I figured that if it WAS a weed, I could just pull it up later, once I knew for sure. Well, after several months,
this
is what I have: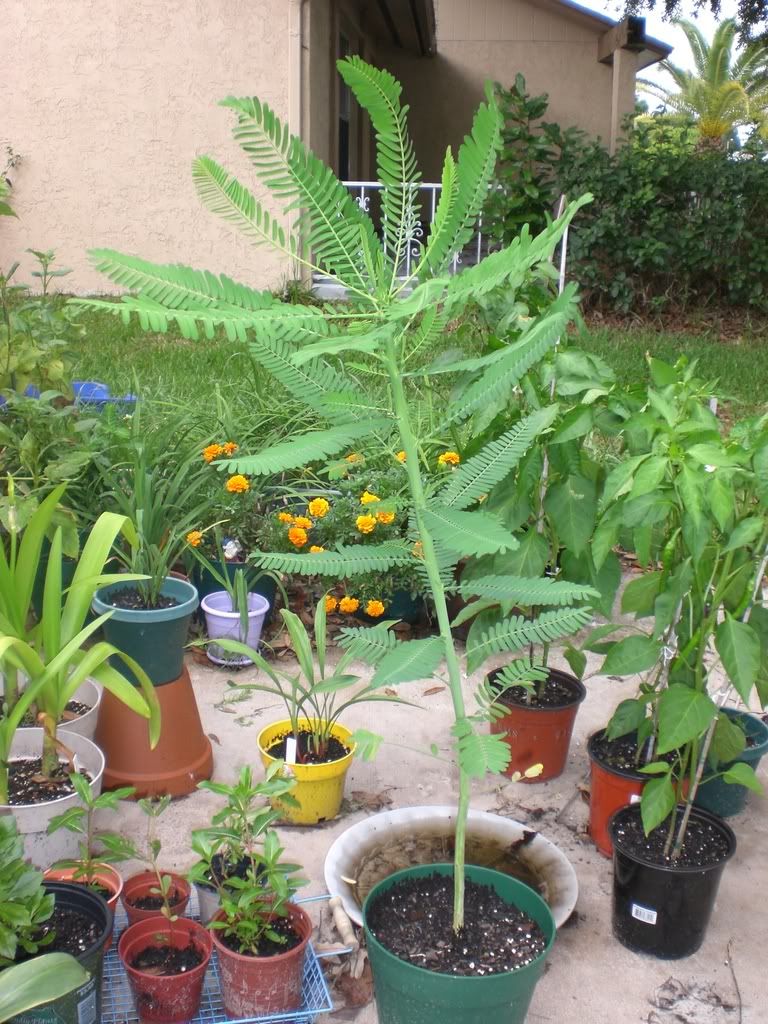 Pretty cool, huh? It is about three and a half feet tall now. I finally looked it up online a few days ago and learned it is a Mimosa, or Silk Tree. This is the third tree that has opted to grow in one of my pots. I also have two ficus now. So my question is ; Does anyone have any experience with these trees (in the south, preferrably)? I am planning on keeping it in the pot, since we already have many trees and I have no idea where I want to keep it or even
if
I want to keep it. Any advice is always cool. Thanks!