My mom is a potter and as such she visits a nearby art school regularly to see people and pick up supplies, etc. She also dumpsters the student workshop area, retrieving interesting sculptures from the garbage where they've been tossed for various reasons. She fits some of the rejected sculptures into the little pocket gardens that she has around her yard--with, I think, interesting and cool results. I was recently home to relinquish custody of my mom's cat, who I was watching while she traveled, and thought some people here might be interested in seeing her garden. I know I had fun wandering around looking at it all. I haven't been home in the summer for about 4 years, so it all seemed new. The combination of some wonderful plants and great wild flowers and sculpture is so compelling to me. I wish I could communicate the overall impact, but it's impossible so here are just some bits of it... Let's begin feet first: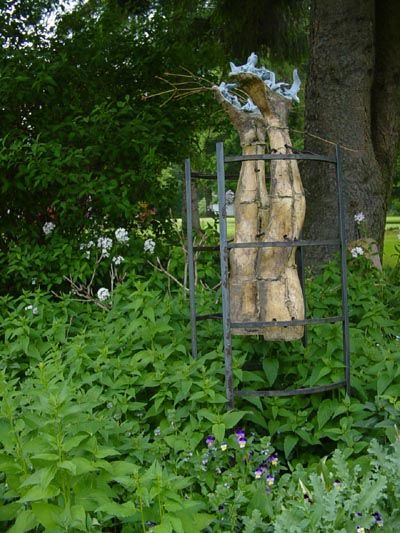 Right by her deck, lots of forget-me-nots and a half buried jug:
awesome, HUGE hostas and a wooden and iron sculpture. ceramic plates decorate the fence: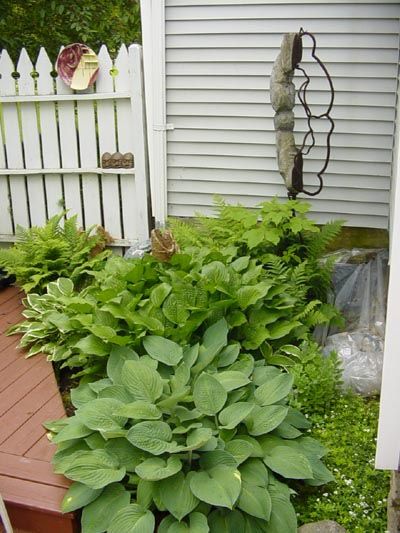 sculptural interlude: I just love columbine and this is a pretty one: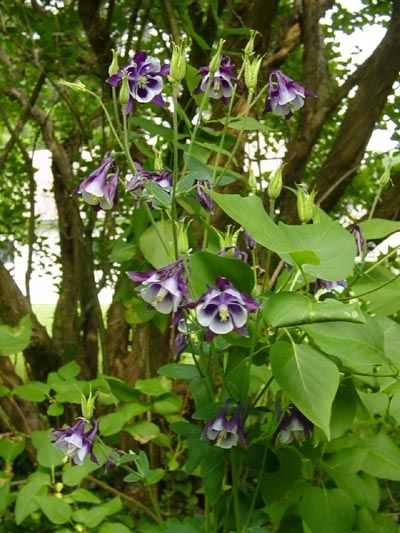 and these are beautiful too: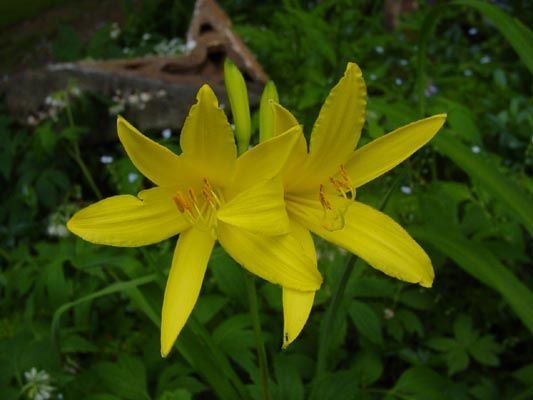 great, woodsy scene in the corner of her yard: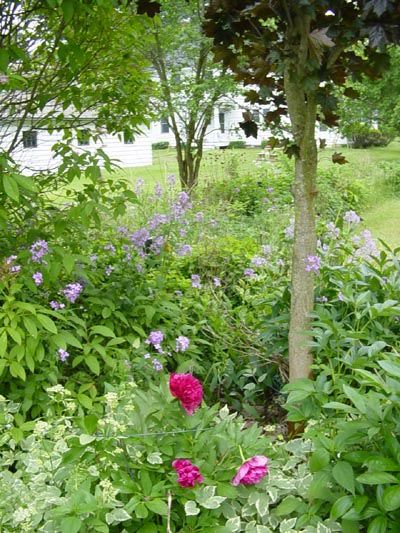 This was one of the first sculptures in her garden, a piece that my friend gave to her. I love its intrusion in this bit of garden, very simple and it works.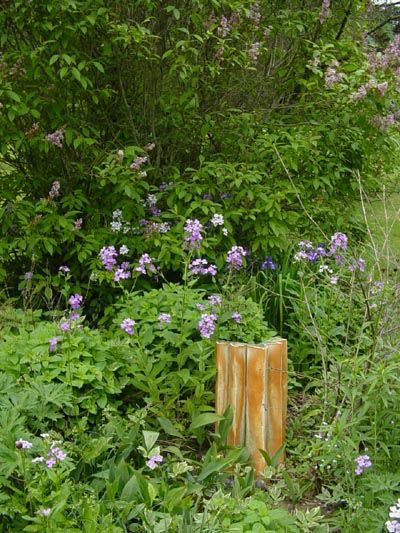 My mom's rock, name: John, some other various sculptures and a riot of phlox, etc.: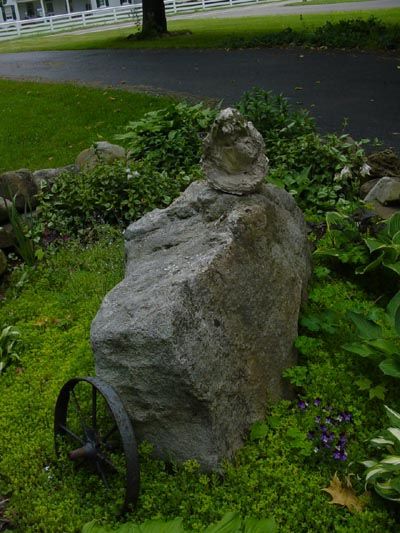 Ah, but these are my favorites! This is a large circle of day lilies in the middle of her backyard, backed by this low, branchy tree. The flowers grow during the summer, slowly building up a cover for all these ceramic figures in the circle. Some have faces, some just a few facial features, some tall, some short...they look like a strange band of hunters or something hiding in the plants. I wish the lilies had been blooming, then they look really spectacular.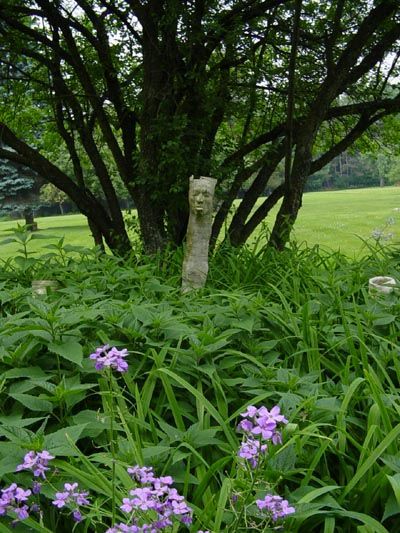 from the side: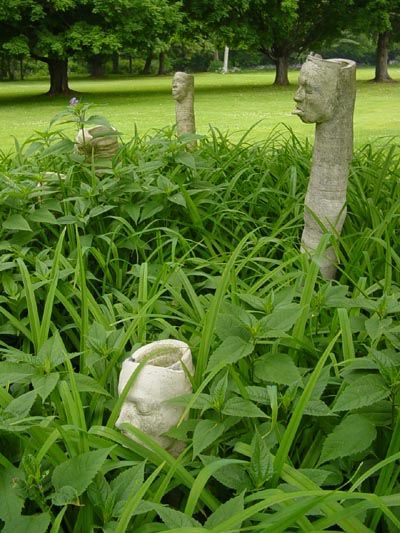 close up, this one had a spider in its mouth, see: