Since some of you guys requested for more pictures from me, here they are. =) They're not as flamboyant and vibrant as my last post, but I hope you guys enjoy them nonetheless.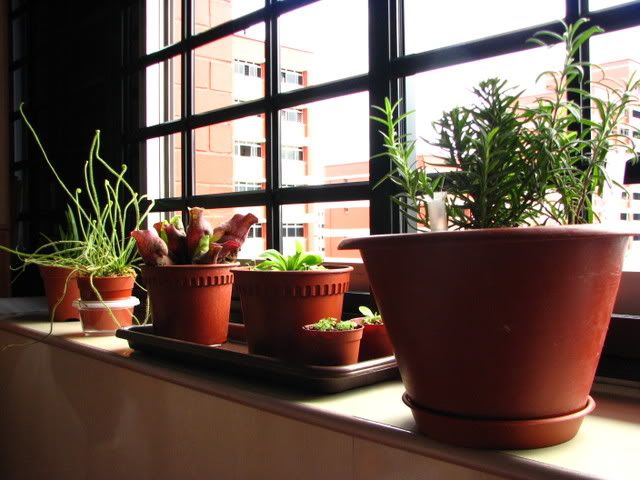 From left to right: small aloe vera (hidden); drosera filiformis; American pitcher plant (can't remember the latin name); pinguicula tina; pinguicula something-else; drosera burmanii; rosemary; drosera spatulata (hidden).
Edited to say:
If anyone notices the straw poking out of my rosemary's soil, it's because I've adopted a fellow forumer's way of watering her herbs - to water through a straw or syringe so as to keep the topsoil dry and discourage infection of the plant through over-moisture.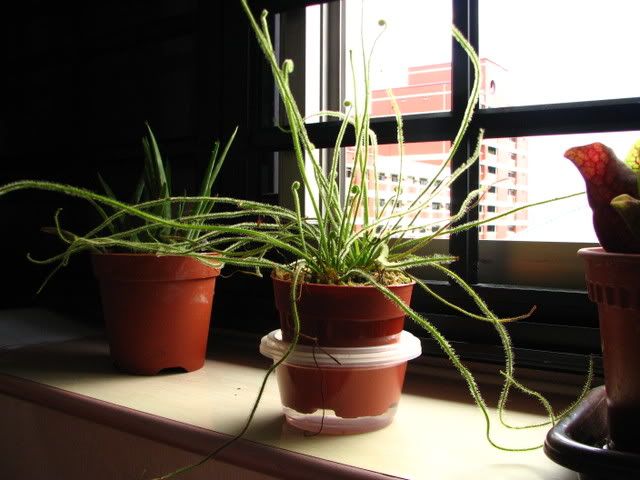 This is the D. filiformis I got from a fellow member of my
gardening
forum yesterday. It's so...lush...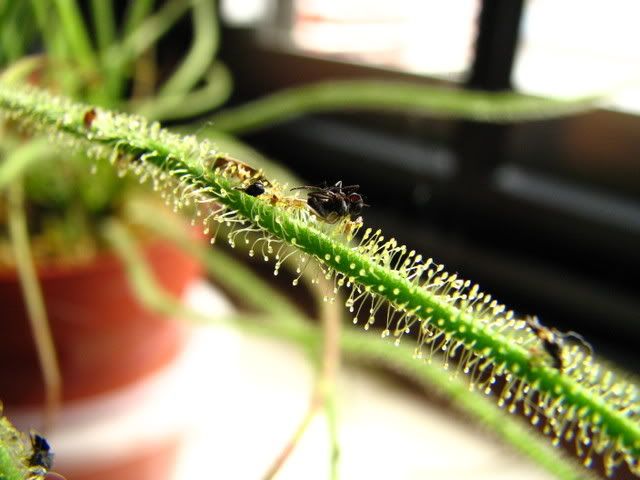 Closeup of filiformis. And insects!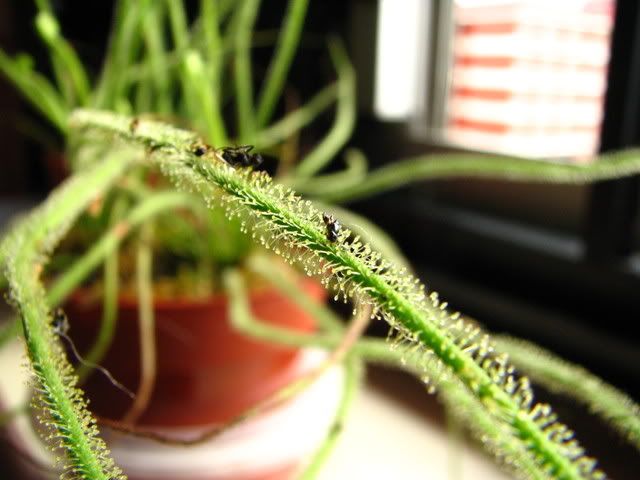 Perspective.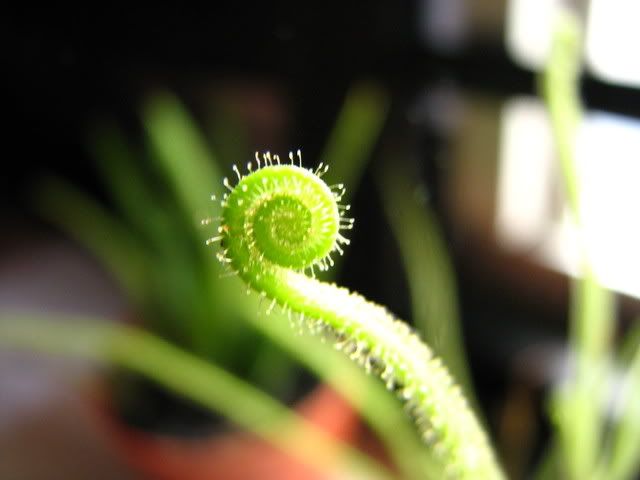 Slightly blurry, gah. A tendril of the filiformis curling up.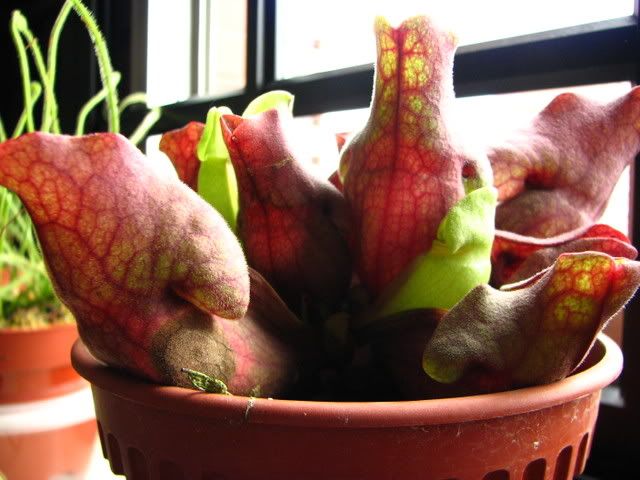 Pitcher plant. It's pudgy and cute. =)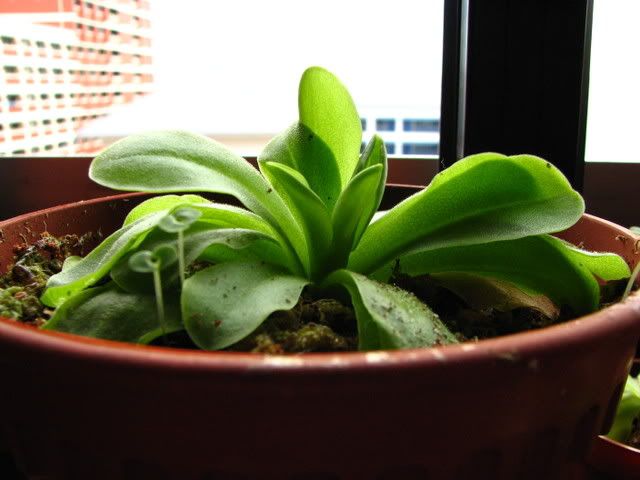 P. x 'Tina' (agnata x zecheri)
Shot from the top.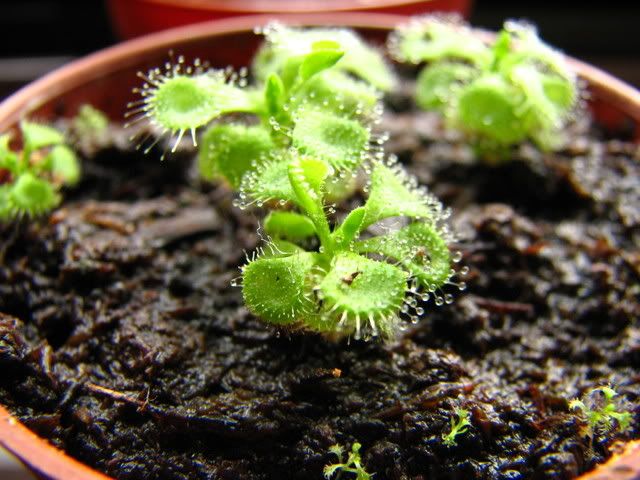 D. burmanii. Notice the tiny plantlets at the bottom right? *squee*
P. emarginata x moranensis var. superba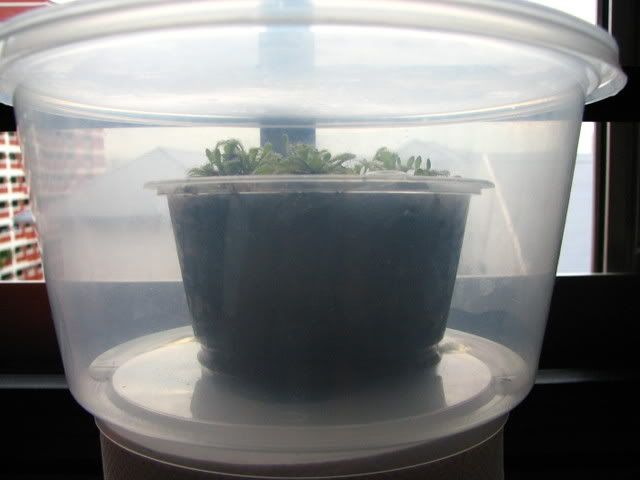 My D. spatulata in a translucent plastic container because it'd stopped dewing and I wanted to bring back the humidity to it. Comments? =)