i somehow forget this picture of my apartment! i thought it was pretty and the kitty loves the camera. so yeah, enjoy! :) another side of my living room.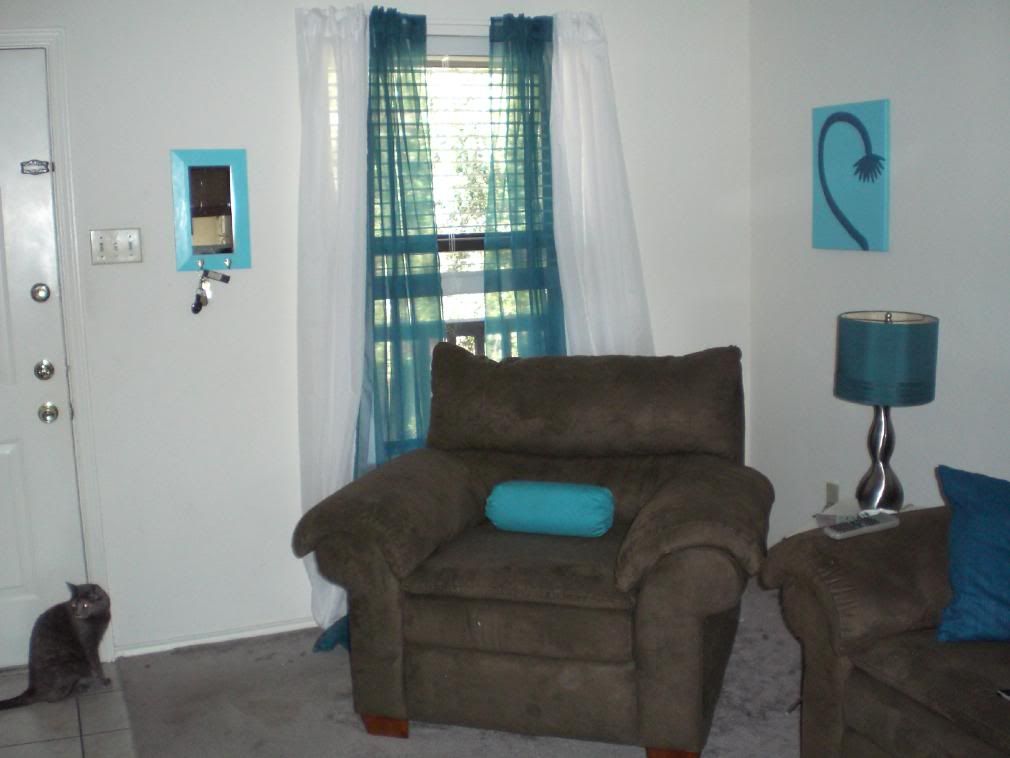 this is a better depiction of the color, but i didn't like this picture because of the "Saturn of Waco" commercial and fast food cups :)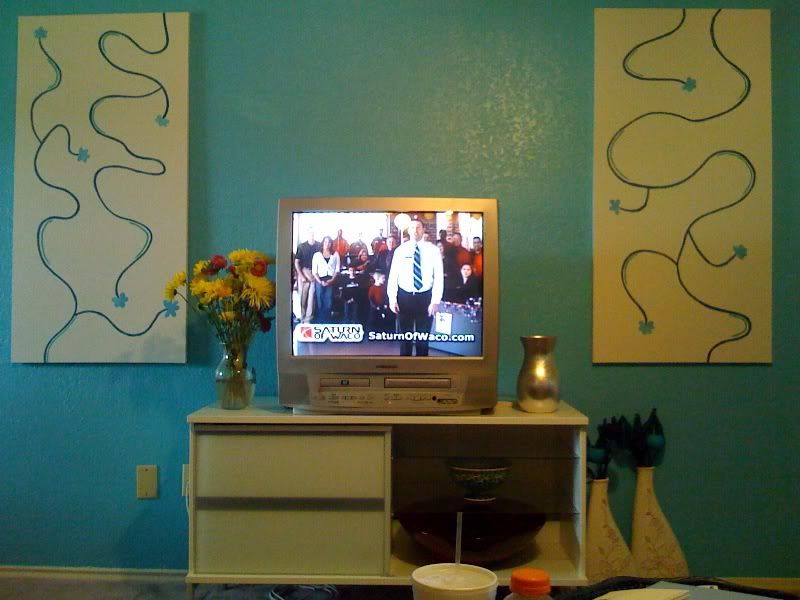 one day i'll post pics of my complex. it's like a secret garden, i love it.