So I planted my morning glories on Friday after soaking them Thursday night. Saturday they started coming up and today they're pretty big already.
I took this photo of them a few hours ago and they've gotten bigger since...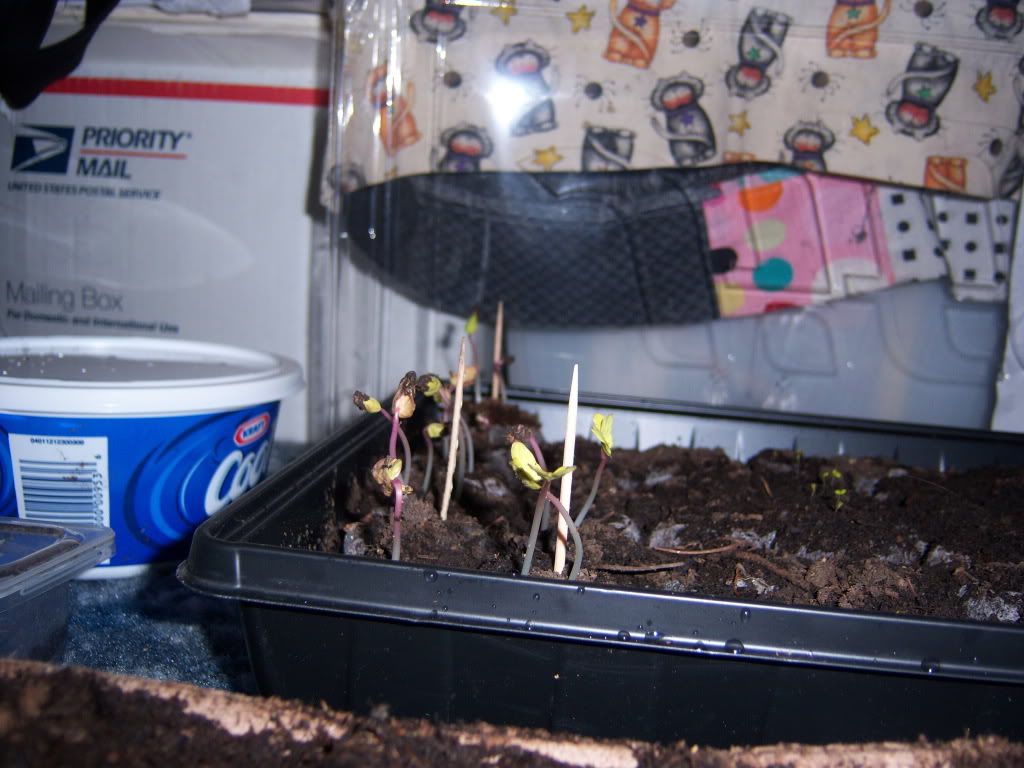 They're growing pretty fast, they're all above the toothpicks now. I don't know do I need to transplant them? Put them outside? Do something different? I'm totally new to growing things. I put the toothpicks in there for them to hold until I could move them but like I said, since I put them in there a few hours ago they're already taller than the toothpicks. I'm California either in zone nine or eight pretty close to the border I can't tell... Anyway is it safe to put them outside? Should I put them outside?