A few days ago, I found these under a tree...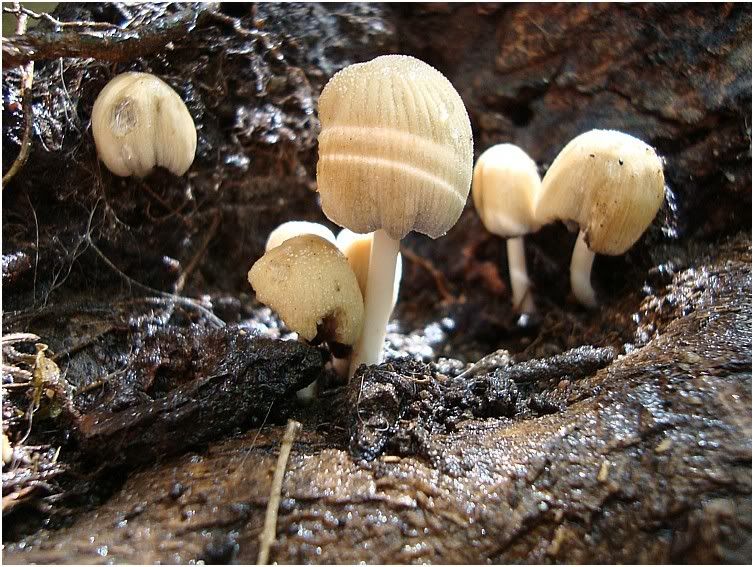 They all disappeared in like 2 days time. I hope those aren't the dogswho are curious silly creatures willing to taste anything, but others - like snails and slugs who knew what they were eating, that ate them all.
I have no clue what kind of mushrooms they are, but I tend to think they shouldn't be *safe* ones.
I checked the mycology group on LJ, but as I could guess, an unique photo is far from being enough to identify species.