this happened last year too... it's like they've got extra petals... nearly all my daylilies originated from like a handful of plants years and years ago, the other side of the house (south) didn't have any flowers like this though... these are northwest facing and there's a bunch more flowers almost ready to bloom.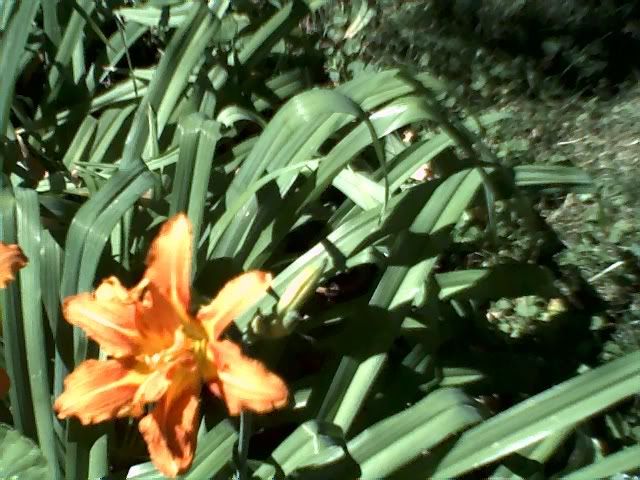 I haven't done anything to the daylilies, they're showing heat problems (yellowed/burnt leaves) but I haven't separated any or moved any, but the other side is just as congested with daylilies. a better view of the extra leaves....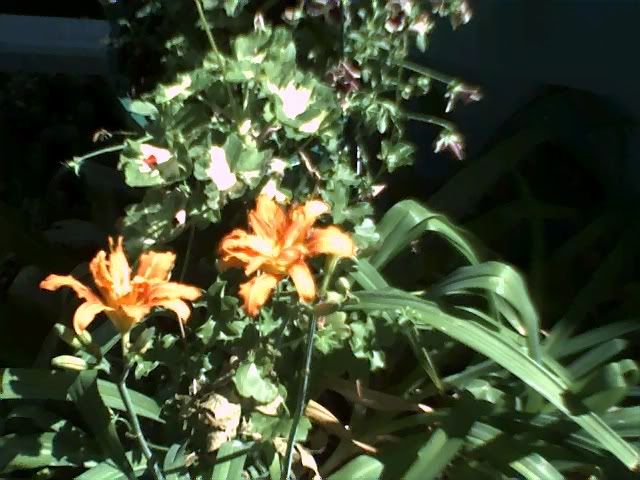 the hanging pot above them has pansies and gernaniums in it. From this angle, the daylilies look like they're almost 2 flowers, one on top of the other, so instead of 4 or 5 leaves they've got like 8 or 10.